In vivo biopsy for histological analysis
Early suspicions of cancer, either from clinical evidence or medical imaging, are often followed up on biopsy. However, the removal of tissue for histological analysis can be uncomfortable for patients.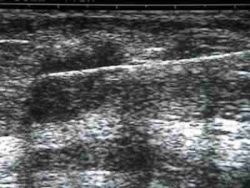 Depending on the site of the likely malignancy, it may also be difficult to remove a suitable portion of tissue. And if the cancer is at a very early stage and the sample is too small, then the low concentration of abnormal cells may lead to incorrect "all clear" results.

What's needed is a way of performing this detailed inspection of suspect tissue in vivo, according to researchers from the University of Arizona (Tucson, AZ) and Rice University (Houston, TX). Their solution is a miniature microscope that can visualize the cellular structure of tissue during an internal endoscopy examination (J. Biomed. Opt. 13 054020).
To translate this concept into a working device, the team members first had to find new ways of fabricating and assembling optomechanical components, explained Tomasz Tkaczyk, who directed the project. They initially restricted their manufacturing process to lithography and printing methods that could theoretically be scaled up for mass production. This tied in with the long-term aim of making an instrument that would be cheap to produce, or even disposable.
The design of the proposed miniature microscope was guided by some very practical restrictions too. For example, the instrument's diameter could not be bigger than a few millimetres, given its intended use as an endoscopy tool. It also had to function when immersed in bodily fluids.
Within this framework, the team constructed an initial prototype to validate "the many engineering breakthroughs", lead author Jeremy Rogers told. The assembled device, including all lenses and mounts, was approximately the length of a US one cent coin. Its "unconventional design" incorporated a scanning grating and actuator, allowing the instrument to perform optical sectioning of cells below the tissue surface, as well as widefield imaging. Illumination was provided by a high-brightness LED coupled to a multimode fibre.
The prototype was designed to cater for two different modes of application: reflectance imaging and fluorescence imaging. "There is no need for two completely different optical designs," the authors commented in their study. "During construction, the device can be assembled either for reflectance imaging using a beamsplitter or for fluorescence imaging using a dichroic and a different grating position."
Two-in-one
Initial experiments were performed on thin 3D tissue phantoms made from human oral carcinoma cells. Both imaging methods were able to visualize the human cancer cells, which had been tagged with contrast agents to improve the signal (quantum dots for fluorescence imaging, gold nanoparticles for reflectance imaging). Thicker slices of porcine epithelial tissue were also imaged successfully with the microscope in fluorescence mode.
Many lessons were learned from the initial prototype and the project has now moved on, according to Tkaczyk. Some of the production techniques have been changed and design details modified. The multimodal concept - allowing both reflectance and fluorescence imaging - has been retained, though.
The latest version of the microendoscope is due to enter clinical trials at the end of this year, with the initial focus on oral and cervical cancer. Both of these locations will be relatively easy to access and image, Tkaczyk said. Once the microendoscopy technique has been verified at these sites, then it may be considered for use with other less easy-to-reach cancers.
Another promising application, in addition to cancer screening, is the detection of infectious diseases. The project has now been expanded to look at this area.
"Our vision is that as technology improves high-quality endomicroscopy, these devices would be applied to as many tissue sites as possible to advance not only cancer screening, but also to provide the basic tools for studying tissue in vivo at the microscopy level," Rogers said.
Picture: Brustzentrum Mannheim