ECCO 15 and 34th ESMO Multidisciplinary Congress unites European Oncology
The first joint congress ECCO 15 - ESMO 34 of the European CanCer Organisation (ECCO) and the European Society for Medical Oncology (ESMO) is taking place this week in Berlin. It is the only congress in Europe that covers the entire spectrum of cancer from basic science and translational research, to prevention, treatment, nursing and supportive care for all types of tumours.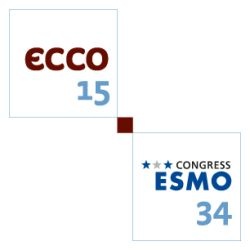 Since 1983 the ECCO conference has been organised every two years to promote the need for a multidisciplinary approach to cancer, and since then it has been Europe's premier cancer meeting. As of this year, the biennial multidisciplinary conference is hosted jointly by the European CanCer Organisation (ECCO) and the European Society for Medical Oncology (ESMO) from 20-24 September 2009 in Berlin, Germany. The congress expects to host about 15,000 participants from 120 countries, making it the largest oncology meeting in Europe to date.
ECCO President, Professor Alexander M.M. Eggermont, said he was delighted. "ESMO and ECCO have been discussing this for some time now, and we firmly believe that joining forces in this way will benefit all our member organisations, European cancer professionals and, most importantly, cancer patients."
"With so much happening in Europe affecting advances in oncology, we need to work together when interacting with European policymakers and industry, so that they take notice, understand and act on our messages. ECCO's mission is to uphold the right of all cancer patients to the best possible treatment and care and to promote interaction between all organisations involved in cancer research, education, treatment and care at the European level. Together with ESMO, I am confident that we will be able to achieve this goal."
ESMO President, Professor José Baselga agreed, and added: "This uniting of the landscape of European oncology is the result of an agreement on common goals combined with a strong spirit of goodwill and collaboration on all sides. In becoming a founding member of ECCO, we are convinced we will strengthen our ability to represent European oncologists and patients. ESMO is a community of professionals who share the common goal of providing the best possible care for all cancer patients – a mission which is in total harmony with ECCO's objectives."
In more than 2,000 presentations, the conference discusses the latest advances in prevention, treatment and survivorship, proteomics, biomarkers, pharmacogenomics and imaging, as well as the latest evidence on epidemiological trends, complementary therapies and quality of life issues. For the first time, the meeting also features a patient advocacy track and a track on oncopolicy, which is aimed at strengthening European policy on cancer research and care.
ECCO 15 – ESMO 34: Serving multidisciplinarity
The Scientific Programme, incorporating a record number of 26 different tracks devised by over 100 leading experts, will serve multidisciplinarity by guaranteeing the necessary interplay between the disciplines and individual tumour types.

ECCO 15 – ESMO 34: New directions, new tracks
• Oncopolicy is a new track for 2009. It has been introduced to help strengthen European policy on cancer and ensure it remains at the top of the EU health and research policy agenda. Only through such a unified approach will European oncology professionals best engage with policymakers to promote the interests of cancer patients, those who care for them, and those
without whose research there would be no advances in treatment and care.
• Patient Advocacy/Ethics has for the first time been fully integrated as a track within the core ECCO 15 – ESMO 34 Scientific Programme to provide a forum for discussion on current topical issues of mutual concern to cancer patients, advocates and professionals as well as identifying future directions aimed at improving cancer care across Europe.
• Oncology Nursing has also been combined into a distinct track, allowing cancer nurses to follow all sessions in the programme.
• The Young Oncologists Track has been integrated into the Scientific Programme for the very first time, emphasising the importance of catering to the needs of our young physicians, practitioners and scientists who will be critical for the next generation of cancer research,
and treatment.
The ECCO 15 – ESMO 34 will be accompanied by an industry exhibition providing participants with a platform for networking as well as a perfect opportunity to gain further insight into cutting edge technology, latest healthcare solutions and services within the oncology field.
For more information about ECCO 15 - ESMO 34, please visit www.ecco-org.eu/