New ways of working: innovation in cancer nursing practice
Change is occurring at a rapid rate in cancer care - in many European countries cancer services are now being provided primarily in an ambulatory or outpatient setting with subsequent change of resources. Karen Luker, Professor of Community Nursing at the Universtiy of Manchester, UK, thinks that specialist nurses should not only refresh their knowledge of existing and new therapies. As the face of cancer care is changing, it is essential for them to be the main drivers for service developments.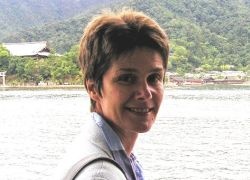 "Over the past year, the diagnosis and treatment of cancer has ever become more efficient. This has changed the face of cancer care in many European countries," says Karen Luker. "Cancer is most often diagnosed and initially treated in a hospital - then it is managed in the community with occasional hospital visits, like a chronic disease".
Responsibility for care and treatment is shared between people affected by cancer and health care professionals. But the financial pressures in home care are immense and although there are a number of well qualified and specialist nurses available, it often remains difficult to provide high quality care for the patients and their families. "Cancer services are undergoing a redesign and it is necessary that nurses influence this development to enhance the services available to patients," adds the expert.
In 2005, she and a colleague, Kinta Beaver, explored the antecedents and the development of a nurse led intervention for follow-up of women with breast cancer. "Women are routinely brought back to busy outpatient clinics for brief consultations. The purpose of the consultation is to reassure the woman, but few get the opportunity to express their concerns. Our intervention was based on research evidence about women's information needs and concerns and was delivered over the telephone by specialist breast cancer nurses."
At the 6th EONS spring convention in Geneva, Switzerland, Karen Luker, a key lecturer, will provide insights how nurses are influencing service design. "We want to encourage and support specialist nurses to participate in a service redesign of cancer care, too," Karen Luker concludes.


On behalf of the European Oncology Nursing Society (EONS) and its 6th Spring Convention: New Ways of Working: Innovation in Cancer Nursing Practice, March 27-29, 2008, Geneva, Switzerland (organised in partnership with the Swiss Oncology Nursing Society) ECCO – the European CanCer Organisation reminds the European cancer nursing community that early registration closes 21 December, 2007.

To discover the latest programme, updates and announcements, please click here.