Interview • Algorithms in radiology
AI in diagnostics: Smart scans are the future
AI algorithms are making their way not just into diagnostic workstations, but will also in future be found in the diagnostic methods themselves. Prof. Mathias Goyen, Chief Medical Officer Europe at GE Healthcare, discusses AI algorithms in radiology.
AI – everyone seems to agree – is going to grow at a rapid pace. Are there any figures to confirm this development?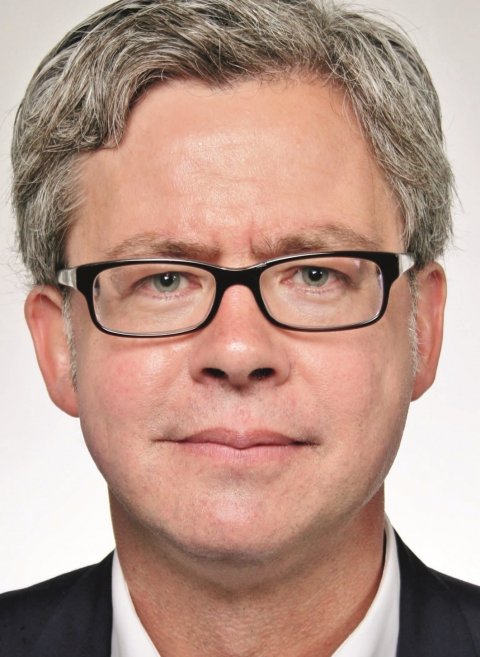 According to a study by the consultancy firm Accenture, the estimated annual market volume for AI applications in healthcare in the USA will be US$ 6.6 billion by 2021. In 2014, this figure was just US$ 600 million. A survey also confirms that 39% of all managers in the healthcare sector are planning to invest in AI.
Predictive analytics and clinical decision support systems are among the main areas of application. The growing number of providers also confirms that AI activities are experiencing a significant up-tick in their development. While, according to our observations in 2016, only 14 companies unveiled AI solutions at the ECR in Vienna, this number had increased to 31 in 2017 and more than 50 in 2018.
Artificial Intelligence are the words on everyone's lips right now. Is it possible to conceive of a future without AI, however?
For myself as a scientist and a radiologist, AI is inevitable, since this new technology will soon be impacting on great areas of our lives, regardless of which industry it is used in. Of course, some industries will be affected more and some less. As radiologists, we will no doubt all be forced, in no more than five years' time, to jump on the band wagon. So the question is: Get involved or watch and wait? During podium discussions, I'm often asked, "As a radiologist, should I be worried about my job?" The job description of a radiologist is going to change. But it goes without saying that we will continue to need radiologists. Artificial Intelligence is a support tool for making a more accurate diagnosis and being able to work more quickly, since in future we are all going to have to get to grips with an explosion in the amount of data we are confronted with. Radiologists who use AI will in the medium term replace radiologists who don't. All of the major med tech manufacturers are currently developing AI applications in conjunction with their partners. The algorithms are used either directly on the equipment or they involve cloud-based solutions that compare images with a large database and then indicate a diagnosis. This is what we refer to as clinical decision support.
However, an algorithm can only be as smart as the data it is provided with. As a result, all of the med tech manufacturers are on a quest to find validated data, validated data sequences or curated data that details how patients were treated and how their survival rate was influenced by this. If you compare a prostate examination (used here as an example) with an existing database, the result could be: "Mr Mueller, we need to monitor you closely. For now, we do not need to remove your prostate because our information shows there are comparable patients in a similar situation who are still well after 5 years."
Can you talk about a digital twin in this case?
It may soon be possible to generate a digital twin of a patient – an avatar – in order to evaluate radiological data in conjunction with in vivo and in vitro data
This term has multiple meanings. There is the digital twin of a device, and in future perhaps even the digital twin of a patient. Let's first take a closer look at the digital twin of a device. In the aircraft industry, for example, there is a digital twin of every engine produced by GE on the computer. The computer is fed with real-time information about the engine in order to determine current maintenance or repair requirements. This is because the aviation industry wants to move away from rigidly fixed maintenance intervals and keep them flexible. This predictive maintenance, as it is called, may be due after 250 or even only after 2,500 flight hours, depending on the machine's wear or the wear of the individual components. The airline receives the information in good time that maintenance needs to be carried out in order to avoid technical problems. Airlines are therefore able to save a lot of money.
At GE, we are in the process of transferring this concept to medical technology. We began with the CT systems, since a CT tube supplies an immense amount of operating data regarding its currents, voltages and thermal loads, for example. We transfer all of this data to computer systems in order to be able to estimate the amount of maintenance work required, as with aircraft engines. If we think through this system further, it may soon be possible to generate a digital twin of a patient – an avatar – in order to evaluate radiological data in conjunction with in vivo and in vitro data. This might include pathology and laboratory results, as well as data from the electronic patient folder, or even the now very popular smartwatches and fitness trackers. By merging and analyzing data of all kinds, it will be possible to glean information that will make it easier for the doctor to make an accurate diagnosis quickly.
So AI is supporting the transition from evidence-based medicine towards personalized medicine?
Precisely! This new area is known as precision medicine. We now know that patients respond differently to medications and treatments. Precision medicine will be able to make a key contribution towards delivering personalized diagnoses and therapy. The combination of data from a genetic profile and radiological image data, known as radionomics, also has a role to play here. MRI images, for example, show up patterns that the human eye is actually unable to see. However, if an AI algorithm compares this pattern with the genotype, it is possible it may detect things that the human eye misses – which is a hugely exciting field.
Will the image/importance of radiology change?
We anticipate that the job outline of a radiologist will change dramatically. In future, a chief physician will likely focus on choosing the right support tools for his department first and foremost, so that it can make more accurate and reliable diagnoses. I believe that Artificial Intelligence offers a tremendous opportunity for radiology – we just need to take it. Development will continue to the stage at which, in future, there will likely be imaging departments that work in concert with pathology and the laboratory. In this context, radiology will lead the way in initiating the correct treatment for the patient. The importance of radiology will increase significantly in clinical practice thanks to AI algorithms. After all, the tasks of a radiologist are many and varied: They organize multi-disciplinary cancer team meetings, for example, which require systems that help to put together the many different types of information from pathology and laboratories for the MDT presentations. Until now, the process has been in some cases somewhat cumbersome, prompting GE and Roche Diagnostics to set themselves the goal, through a strategic partnership, of creating a decision support platform in the field of oncology.
What topics is GE addressing?
One very interesting area is the "Smart Scanner": We're making the device smart. Every MRI scan begins with a scout scan, which is like an overview scan. Afterwards, the MTRA selects the sequences. Wouldn't it be good if the scanner analyzed the scout scan to determine the patient's anatomy so that we can then automatically select the correct trace elements and sequences? We've already made this possible in our equipment. Another example: It is often only after the examination, once the patient has gone home or is back on the ward, that we discover whether there is a need to repeat a scan. This is why we have developed an algorithm that aims to detect certain issues during the scan and trigger a warning: Please check the sequence again – the image quality may be inadequate. In this context, AI is already making lives easier.
More on the subject:
More on companies: