Too many tumour boards?
Multidisciplinary tumour boards (MDTs) are widespread in the Netherlands, and 'they tend to be proliferating lately,' according to Professor Folkert van Kemenade, Chair of the Pathology department at the VU University Medical Centre in Amsterdam.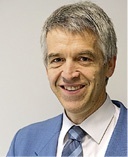 There are a couple of national consultant boards focused on specific cancers (e.g. bone cancers) that convene every month, as well as regional mono-disciplinary groups focusing on one tumour type, but also regional multidisciplinary consulting boards covering several tumours types. Where mono-disciplinary groups do not typically follow individual patients but focus more on diagnostic dilemmas, at local level are multiple forms a patient-centred tumour board might take, such as combinations of several disciplines coming together for MDT meetings, weekly or less frequently or, alternatively, tumour workgroups focusing on improving diagnosis (slide board for regional pathologists), treatment & follow-up (radiotherapists, oncologists) for the proverbial 20% of cases that require more than the straightforward mode of the MDT.
No certification is needed to sit on a tumour board. Local boards are not legal entities with separate requirements for a certain level of expertise, notes Prof. van Kemenade. On these boards, clinicians are either certified or accredited for their work in the hospital department or esteemed as knowledgeable.
Regional comprehensive cancer centres, of which there are nine to ten in the Netherlands, are the driving force behind many tumour boards. Members of national tumour boards are typically selected for their expertise and scientific reputation, and while these boards are legal entities, no accreditation or certification is required.
Similarly, the insurance companies that are the co-drivers for tumour boards also look to the clinic or institution to evaluate quality of oncological treatment, setting volume norms that require a certain number of treatments at a hospital each year before reimbursement is provided for treatment.
Yet, defining the level of expertise necessary to participate on a tumour board 'is quite a hot debate currently in the Netherlands,' the professor points out. 'How do you objectively assess expertise? What is required for that? If you've been looking at tumours for 20 years, you certainly are experienced and this would put as much weight in the balance as your scientific output on a particular tumour. Assessing experience is harder, though one can look to the number of consultative cases where a pathologist is called for expert opinion, or perhaps certification for regular attendance at accredited courses.
'In my specialty of pathology there are some examples of tumour boards outside the university hospital. That usually provokes tension because the university hospitals claim a prerogative for doing this, which makes some sense because their expertise is usually connected with some scientific clout, accompanied by a number of publications, and the number of students trained. These are things you can hardly do properly outside a university medical centre.'
'Yet, there are exemptions on this rule of thumb and there are certainly experts with scientific weight in general hospitals, outside academic hospitals. There is no rule against creating a tumour board in a general hospital, but you have to be aware that to do this is you are going against the grain, and you will have to prove that you deserve this recognition.'
The proliferation of MDTs increasingly puts pressure on staff, he acknowledged. (See European Hospital, N° 4, 2013)
'Participating in regional tumour board activities (in contrast to MDT's) is not as difficult because they meet less often and work at a higher level, as they are not implicated in direct patient care,' he added. 'However, working with the local boards or working groups dedicated to a specific tumour type does create problems for staff. It becomes difficult to attend all the meetings. In a pathology lab such as ours, which serve three hospitals, each of which has multiple MDTs, it becomes tough to participate on three teams with a staff of five pathologists.'
Virtual meetings solve the problem
'Whole slide imaging, which is digitising pathology, makes it easier for pathologists belonging to the multidisciplinary groups to attend meetings via the computer at their work desks. They can present slides and deliver an opinion with a digitised support system. There is also video conferencing, where you actually sit inside the multidisciplinary team. It may not be optimal, but it works. It saves the displacement of going from A to B,' Prof. van Kemenade explained. 'You can participate in the whole discussion, intervene and respond to questions directly. We do this every couple of weeks with centres located some kilometres from here, and I can see them and participate in the discussion and debates.'
A working group within a hospital intuitively believes it improves patient care, he added, although proving effectiveness scientifically becomes problematic. 'As pathologists, for example, we have a job to do. If on one hand we are trying to define what is expertise, I believe we are morally obliged on the other hand to demonstrate what are the effects of the existing tumour boards on the diagnosis of patients, and whether the MDT did, indeed, make a change.'
Professor van Kemenade suggests testing the use of a methodology based on the Goldman criteria for autopsy discrepancies in post-mortem investigations in pathology, in order to class the level of discrepancies with clinical diagnoses. Then, the frequency and severity of diagnostic discrepancies generated by a tumour board could be measured objectively.
Profile:
Expert in orthopaedics, endocrinology and cytopathology, Folkert van Kemenade gained a PhD in immunology at Sanguin Amsterdam and a specialty in Leiden Medical University Hospital. He became a consultant pathologist in 1998 and midwest regional coordinating pathologist in 2000. For a decade he also chaired a regional contact group to improve the quality of cancer pathology, and he was secretary of the Netherlands Society of Pathology for five years. Connected to the VU research group, focused on HPV screening effectiveness, triage and treatment tests (e.g. trials Vusascreen, Pobascam), from 2005 the group began self-sampling for non-attendees of the screening programme.
In 2012, with PALGA and Prof Gerrit Meijer, he obtained a BBRMI grant (RP7) to set up a Dutch National Tissue Portal to research blocks in all Dutch pathology archives.
In 2013 he became Chair of the pathology department at Erasmus Medical Centre.