Digital tomosynthesis for lung cancer screening
Screening for lung cancer saves lives. This fact has been documented by outcomes of the U.S. National Lung Screening Trial (NLST) which showed a 20% reduction in lung cancer-specific deaths in patients who had a chest CT screening. What is controversial is how to establish the radiology resources needed to perform exams for all the people who need it and then how to pay for the exams.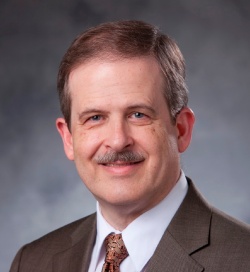 Digital chest tomosynthesis (DTC) may provide a solution, according to two scientific session presentations made at the RSNA this week. Radiologists from Italy and the United States both agreed that a DTC exam could become a feasible alternative for a portion of at-risk individuals needing lung cancer screening.
Radiologists, medical physicists, and thoracic surgeons from S. Croce City Hospital in Cuneo, Italy, reported findings from the SOS study, which attracted enrolment of 1,843 at-risk individuals. More than three-fourths of this study group were current smokers; all had smoked at least 20 pack-years. They were middle-aged and elderly, with comorbidies that included chronic obstructive pulmonary disease, hypertension, and cardiovascular diseases.
The study participants had a DTC exam performed when they enrolled in the study and a second 12 months later. Almost 15% (268 patients) had abnormal findings identified on the initial exam, with one to 12 suspicious nodules. More than half of these (132 patients) went on to have a CT exam, and a portion had a follow-up CT and/or a PET/CT exam. A total of 18 patients were diagnosed with lung cancer.
The research team, led by thoracic surgeon Dr Alberto Terzi, reported that the detection rate of non-calcified lung nodules by tomosynthesis was comparable with detection rates report for a chest CT. DTC exams cost a fraction of the cost of a chest CT exam, and even when the latter uses a low radiation dose, the radiation dose associated with a chest digital tomosynthesis exam is much lower.
Research is still ongoing at S. Croce City Hospital, and additional independent studies are needed, but the researchers believe that DTC may be an appropriate exam for lower-risk at-risk populations of smokers and former smokers.
Duke University Medical Centre researchers in Durham also are positive about the potential of digital tomosynthesis as a screening tool. They are, however, trying to determine which patients might benefit the most from DTC, and how this type of screening would best be integrated into the clinical workflow of the radiology department at Duke.
Professor James T. Dobbins III, Ph.D., reported the results of a study comparing conventional chest x-ray exams with dual-energy radiography exams with DTC exams. Four hospitals enrolled 158 patients who had undergone a chest CT. Two thirds of this patient group had CT-confirmed pulmonary nodules; the remainder did not. Five radiologists interpreted various combinations of exams. As expected, the researchers determined that DTC exams outperformed conventional chest x-ray exams. Based on their findings, the research team recommends the use of DTC over conventional chest x-rays.
However, should DTC be used for screening? Dobbins told European Hospital that more research needed to be done to determine which individuals would be best candidates DTC instead of low-dose chest CT screening. "Additional trials of DTC versus CT for lung cancer screening are necessary before the cost effectiveness and sensitivity of tomosynthesis for prospective screening can be established.
by Cynthia E. Keen