PET/CT • Siemens Healthcare GmbH
Siemens Healthineers · Biograph Vision*
Energy resolution (NEMA):
-
Field of view:
Up to 263 mm (axial)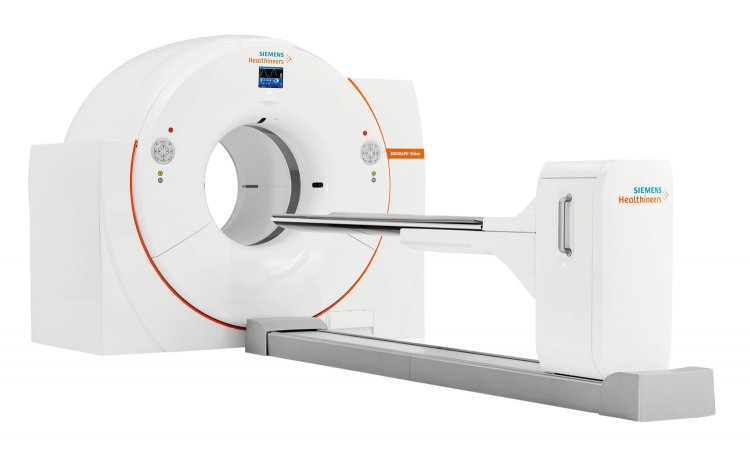 Highlights
Gantry Opening: 78 cm
Volumetric Resolution: 51 mm3
3.2 mm LSO crystals
Fast time of flight at 214 ps**
High effective sensitivity at 100 cps/kBq**
100 percent sensor coverage
* Biograph Vision is not commercially available in all countries. Its future availability cannot be guaranteed. Please contact your local Siemens Healthineers organization for further details.
** Based on internal measurements (resolution and time of flight) for Biograph Vision 600. Data on file.