Sponsored • Interview
Clostridium difficile: Routine diagnostics in the medical laboratory
In our interview with the physician Dr. Fabian Berger, we want to know about the advantages of molecular biological procedures compared to conventional C. difficile diagnostics.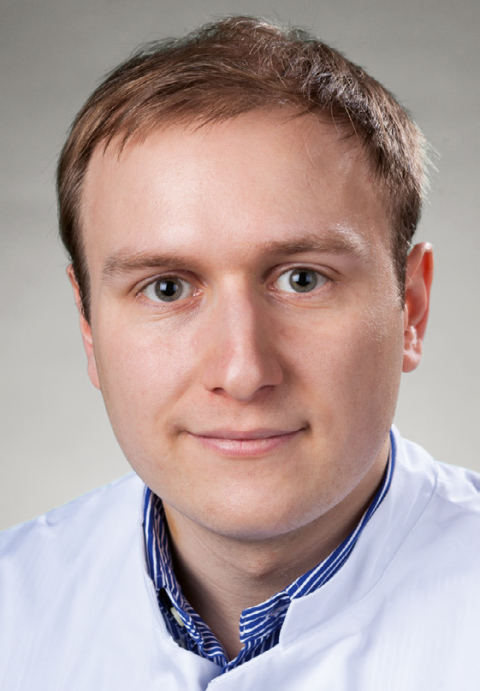 HiE: As the contact person at the Reference Center for C. difficile, you are consulted every day with the problems of rapid diagnostics and elucidation of outbreaks by this pathogen. What are the advantages of molecular biological procedures compared to conventional C. difficile diagnostics? How does the selected detection method affect the patient?
Dr Fabian Berger: C. difficile diagnostic remains a challenge to this date. Current ESCMID guidelines ­recommend a screening test such as glutamate dehydrogenase (GDH) or PCR in combination with toxin testing methods e.g. using ELISA or toxigenic culture. Since toxin tests (ELISA) are often false negative due to toxin degradation in the sample and toxigenic culture might take some time rapid diagnostic tools are needed. PCR may serve as a primary tool to exclude toxigenic infection with high sensitivity. Some commercial PCR methods include the detection of strains of higher epidemiological importance such as the ­classical "hypervirulent" outbreak strain ribotype 027 (RT027) which has become epidemic in some areas showing global spreading. Since other ribotypes are also well known to cause outbreaks (e.g. RT001) the lack of this strain does not elucidate such an event. In these cases culture is needed to collate C. difficile isolates to their specific ribotype. In cases of an accumulation of one ribotype it is necessary to subtype the strains in order to show potential clonal transmission and the degree of relatedness. Whole Genome Sequencing (WGS) and multiple locus variable number of tandem repeats analysis (MLVA) are suitable tools for further molecular investigation.
What do you expect from manufacturers of diagnostic products?
Diagnostic tools should cover major virulence factors and if technically possible identify more virulent strains (e.g. RT027 and others).
Which role does the Robert Koch Institute (RKI) play, the parent institution of the National Advisory Laboratory?
The RKI plays a leading role in establishing measures to prevent C. difficile infection (CDI). In Great Britain for example active measures, such as national control policies, helped to significantly reduce CDI incidence.
Which strategies are used and developed against hospital infections to reduce the spread of multi-drug resistant pathogens?
Due to spore formation C. difficile is a challenge in hygiene. Since disinfectants used for hand and skin hygiene use alcohols that are not able to eliminate spores, hand washing is the only option. For disinfection of surfaces sporocidal disinfectants are needed that are not regularly used in hospitals. Training healthcare personnel in the correct execution of these measures including isolation of CDI patients and personal protective measures, may prove useful. If an outbreak is suspected it is mandatory to type the C. difficile isolates with molecular genetic methods to receive an epidemiological overview and to identify the source of the outbreak. Rapid and effective countermeasures may be able to stop an outbreak in its tracks.
We would like to thank Dr. Fabian Berger for the interview and wish him all the best and a lot of success with his responsible work.
CONTACT
Biomed Labordiagnostik GmbH
Dr. Dagmar Michel · Consultant Clinical Diagnostics
Bruckmannring 32 · 85764 Oberschleissheim
phone: +49 (0)89 315 700 23 · Fax: +49 (0)89 315 700 10
More on the subject:
More on companies: