The International Liver Congress 2011
Over 8,000 international clinicians and scientists travelled to Berlin in March to attend the International Liver Congress 2011, hosted by The European Association for the Study of the Liver (EASL), to hear the latest research, perspectives and treatments in hepatology.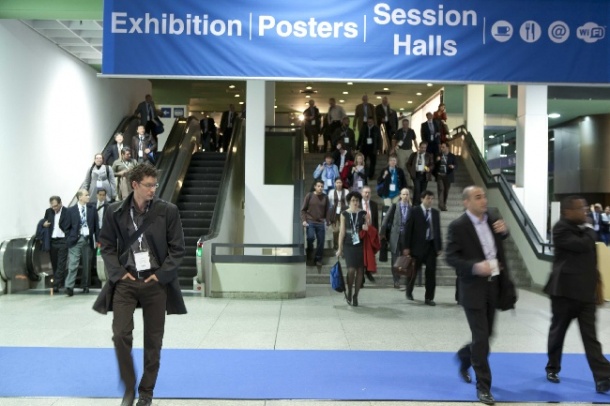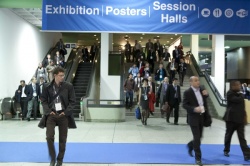 These included a modelling study (Deuffic-Burban S et al) that looked at current treatment practices and available epidemiological data across a number of EU countries (including Belgium, France, Germany, Italy, Spain and the UK), and showed that based on current practice HCV-related (hepatitis C infection) morbidity and mortality will be reduced by 10 % from 2012 – 2021. In addition, the incidence of cirrhosis will be reduced by 16 %.
Based on these forecasts, experts conclude that the development and implementation of ambitious policy strategies to ensure effective access to diagnosis and treatment alongside the availability of new therapies, such as proteases inhibitors, could have a major impact in further reducing HCV-related mortality in the future.
Beyond, the first clinical study investigating the use of the AKIN criteria (Acute Kidney Injury Network) in cirrhosis has shown significant benefits that potentially could change future diagnosis, according to results from a Spanish study (Fagundes C et al).
AKIN criteria consider renal failure as an increase in serum creatinine ≤ 0.3 ml/dL compared to baseline within 48 hours. Out of 300 patients admitted to hospital for complications of cirrhosis 29 % developed renal failure according to AKIN criteria. Three-month survival of these patients was 38 %, compared to 87 % of patients who did not develop renal failure. Because liver disease is associated with a high mortality due to renal failure, more sensitive tests like AKIN help to identify patients at risk of renal failure or death earlier. Due to the results, AKIN criteria have the potential to replace current screening and diagnosis criteria in hospitalised cirrhotic patients.
Furthermore, according to results from two other new studies presented, there are options for clinicians to expand the pool of liver grafts for use in liver disease patients. The UK retrospective study (Jassem W et al) analysed liver transplant donation after cardiac death between May 2001 and October 2010. 186 DCD allografts were transplanted and included 19 paediatric recipients. Overall the study found positive outcomes of transplant, with an overall patient survival of 89.9%, 85.6 % and 83.6 % at one, three and five years respectively.
The second Italian Liver Match cohort study (Angelico M et al) evaluated the survival of liver grafts from hepatitis B core antibody positive (HBcAb+ve) donors in recipients with hepatitis, by analysing data from 1,477 adult liver transplantations from June 2007 to May 2009. Of these, 1,237 were HBcAb negative and 240 HBcAb positive donors, with unadjusted two-year graft survival of 80 and 69 % respectively.
The two-year study found HBcAb positive donor grafts survive better when allocated to HBsAg positive recipients, but have worse outcomes when given to all categories of HBsAg negative recipients, regardless of their HBcAb/HBsAb status. In addition, as graft loss was unrelated to hepatitis HBV recurrence it is unlikely that this is due to insufficient HBV prophylaxis.
* 2012 International Liver Congress: 18-22 April, Barcelona, Spain.