Image source: Adobe Stock/Alex_Traksel
Article • Breast cancer diagnostics
Precision pathology: an AI-led alternative to molecular diagnostics
Experts have highlighted how precision pathology using Artificial Intelligence can provide an effective alternative to molecular diagnostics. This, say a team from the Karolinska Institutet (KI) in Stockholm, Sweden, can also offer multiple advantages within a clinical setting and support risk stratification.
Report: Mark Nicholls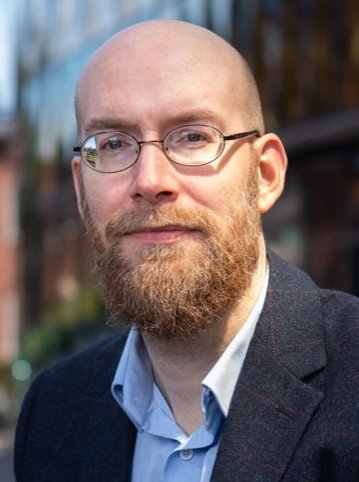 Mattias Rantalainen, an Associate Professor and Research Group Leader in the Department of Epidemiology and Biostatistics at KI, detailed how AI-based precision pathology is a cost-effective alternative to gene expression-based assays for breast cancer diagnostics. Speaking at the 9th Digital Pathology and Artificial Intelligence Congress in London, UK, Rantalainen told delegates that routine histopathology assessment can lack precision in identifying patients with high risk for disease progression that could benefit from chemotherapy.
During his presentation, he outlined how AI-based precision pathology can discriminate high-risk from low-risk patients in a more cost-effective way. He said the digital transition enables AI-based phenotyping, stratification and offers decision support solutions.
Less result variability, more safety and efficiency
Rantalainen heads a research group focussing on digital medicine, particularly in the area of tissue pathology and exploring how these models can be used by pathologists and oncologists. 'Our main interest in AI precision pathology is that it improves routine pathology in terms of decision support, reduction in inter-assessor and inter-lab variability, increased safety with an automated second reader and has efficiency gains,' he said.
In addition, AI-based precision diagnostics utilizes deep learning to look beyond what the human eye can see from images and extract information from large data sets for risk stratification, prognostic and treatment predictive models. 'This enables us to leverage digital pathology slides together with AI to extract specific information for research and for stratification of patients,' he added. That facilitates AI-based phenotyping for subtyping and subgroup analysis with standardized morphological phenotypes and can also capture intra-tumour heterogeneity information. This, he added, is cost effective and scalable.
Project overview
The group's activities range from early-stage research to clinical translation and implementation. It involves
It has routes to clinical implementation of AI-based precision pathology, from research to clinical translation of regulatory approved solutions using breast cancer as an initial implementation case.
Meanwhile, CHIME incorporates design of new studies, data generation, and links with registry-based clinical data and other phenotypes, along with precision medicine and AI-based computational pathology research.
Rantalainen underlined the importance of a large retrospective population representative studies with real-world data, and clinical information including outcomes from national registries. 'Based on this collection of data, we then focus on developing various solutions from those studies,' he said. 'An in-house infrastructure and team drives studies from start to finish and has close collaborations with clinicians and industry.'
Deep learning to improve risk stratification
The expert cited two studies that demonstrate how deep learning can be used to improve risk stratification for intermediate risk breast cancer patients. One looked at improving breast cancer histological grading using deep learning to provide relevant clinical decision making by training a simple model to learn these representations and then apply that type of model to stratifying an NHG2 intermediate risk group of patients into high and low risk group.1 Another research paper that the group used concentrated on predicting molecular phenotypes from histopathology images.2
The KI group has now taken this academic research into the Stratipath clinical solution for risk stratification for breast cancer patients.
A new phenotype modality
In conclusion, Rantalainen said: 'AI-based precision pathology can be an alternative to molecular diagnostics with multiple advantages in the clinic.' He indicated that histopathology images provide a completely new phenotype modality for precision medicine applications that are information-rich, captures spatial variability, scalable and cost-effective in terms of lab-based assays. 'The key is to be able to do this in large population representation studies,' he continued, adding that the approach offers numerous applications in routine pathology, precision medicine and for patient stratification.
Profile:
Mattias Rantalainen is Associate Professor and Research group Leader in the Department of Epidemiology and Biostatistics at the Karolinska Institutet in Stockholm, Sweden.
References:
Wang et al.: Improved breast cancer histological grading using deep learning; Annals of Oncology 2021