Preamble
Keeping up with an ever-evolving science
Expecting 10,000 participants, prior to the 25th European Congress of Clinical Microbiology and Infectious Diseases (ECCMID) in Copenhagen, Denmark (25-28 April) its Programme Director, Professor Winfried V Kern MD, was keen to point out: 'The findings and recommendations that emerge from this vibrant platform each year have, in the past, had a tremendous impact not only on guidelines and best practices, but also on international policies.'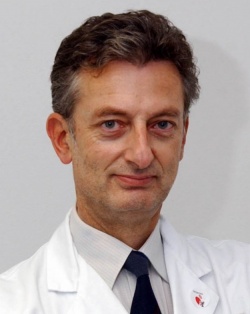 Dr Kern: 'With challenges like antibiotic resistance and infection outbreaks to tackle, it remains crucial that healthcare professionals – from clinical settings as well as those specialised in microbiology and epidemiology – attend this event so that we can jointly discuss and disseminate evidence of advances that will help us better prevent and control the spread of infectious diseases.'
Top-notch sessions
Among the one hundred and fifty keynote lectures, symposia, oral sessions, educational workshops, meet-the-experts session and around 2,500 poster presentations, '… microbiologists and clinicians will have the chance to exchange opinions and ideas on how to translate research findings into diagnostic tools, medicines, policies and education and thus effectively deal with the world's most pressing infection problems,' he predicts.
Healthcare organisations providing their expertise and validating ECCMID's significance are WHO Europe, the ECDC and national or disease-specific societies. Together with the WHO, ESCMID has also organised, ahead of ECCMID, the 7th International Day for Fighting Infection, which runs under the slogan 'Learning from the Past to Shape a Better Future'.
Prof. Kern: 'This year's Clinical Grand Rounds, co-organised with the Infectious Diseases Society of America (IDSA) and chaired by international experts, will feature seven multifaceted cases. In another session, young professionals will also have the opportunity to discuss their ideas and projects with 20 renowned experts during round table discussions.'
Strong topics include stewardship and other strategies to deal with antibiotic resistance, and specialists in antimicrobial susceptibility will also provide an update on breakpoints and methods for new agents, Kern adds. 'At the same time, there will be presentations on infections in more specific settings, including in the operating theatre and in long-term care.'
Resurrecting old anti-microbial agents
Also included will be a focus on the challenges associated with successfully developing new therapeutic agents and updates will be provided on the potential of resurrecting old antimicrobial agents and the use of non-conventional drugs for the treatment of pathogens, he points out. 'Very popular are also presentations on promising drug candidates in late-stage clinical trials, which will be the subject of oral sessions, poster presentations and a pipeline corner.'
In the pro-con debate on pneumococcal conjugate vaccines we expect a vibrant discussion of the advantages and disadvantages of an adult vaccination. Other ECCMID highlights include the lessons learned from the recent Ebola outbreaks, strategies on how to control poliovirus, malaria, multidrug-resistant tuberculosis and respiratory viruses, as well as recent news on the eradication of Hepatitis C, he says.
Clinical microbiology speakers will highlight developments in culture-based, PCR-based and rapid diagnostics as well as current and future challenges in forensic microbiology. 'Participants will also get updates on whole genome sequencing, on the detection and screening for resistant bacteria, the integration of molecular platforms into the laboratory and the use of digital imaging to assess colony morphology, Prof. Kern points out.
Although a quarter of a century 'old', clearly ECCMID remains a sprightly scientific leader and opinion shaper.

PROFILE:
ECCMID Programme Director Winfried V Kern MD is Professor of Medicine at the Albert-Ludwigs-University, Freiburg, and Head of the Infectious Diseases Division in the Department of Medicine, and Centre for Infectious Diseases and Travel Medicine, at Freiburg University Hospital, Germany. The professor gained his medical degree at Karl-Ruprechts-University in Heidelberg, and was trained in Bordeaux, in Erlangen-Nuremberg and Heidelberg, with postgraduate training, residency and fellowships (internal medicine, clinical microbiology, tropical hygiene, infectious diseases, and clinical immunology) in Heidelberg, Ulm, and Tübingen, as well as in Providence and San Francisco, USA. Today his main professional interests lie in bacterial multidrug resistance mechanisms and epidemiology, hospital antibiotic stewardship programmes, healthcare-associated infections including infections in the immune-compromised host.
Dr Kern is a past president of the German Society for Infectious Diseases (DGI), co-editor of the German Antibiotic Use and Resistance Atlas (GERMAP), a member of the Drugs & Therapeutics Committee of the Federal Chamber of Physicians and he has worked within the EORTC Infectious Disease Group on clinical trials in cancer patients with infection.