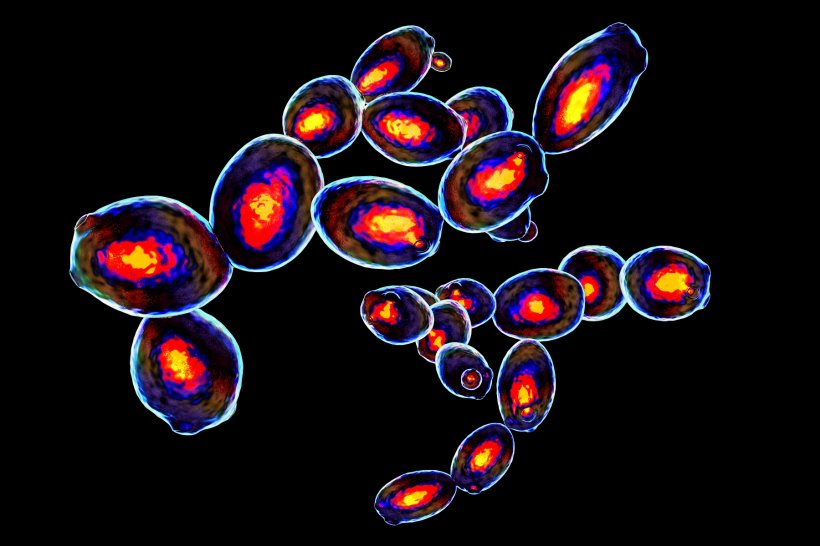 Source: Shutterstock/Kateryna Kon
Sponsored • Hematology
Early sepsis indicator helps identifying patients at risk
The critical element of testing for sepsis lies not so much in the location but in the timing and rapidity of results, according to Professor Jeannine T. Holden from Beckman Coulter. Early identification enables treatment protocols to be delivered more quickly, offering better patient outcomes.
Those most at risk, suggests Holden, are not patients within the intensive care unit – who are already being closely monitored for their condition – but individuals who arrive at the hospital emergency department after feeling unwell at home. She acknowledges flow cytometry to be potentially an effective tool for studying the immune system and identifying sepsis, but it requires time to perform the test and specific expertise and resources to deliver it. What is essential, according to Holden – who is chief medical officer of Beckman Coulter Diagnostics and of Beckman Coulter Life Sciences (both part of the Danaher Corporation) – is to have a sepsis test that can be performed routinely on emergency department patients as part of the standard blood test analysis, and deliver results promptly.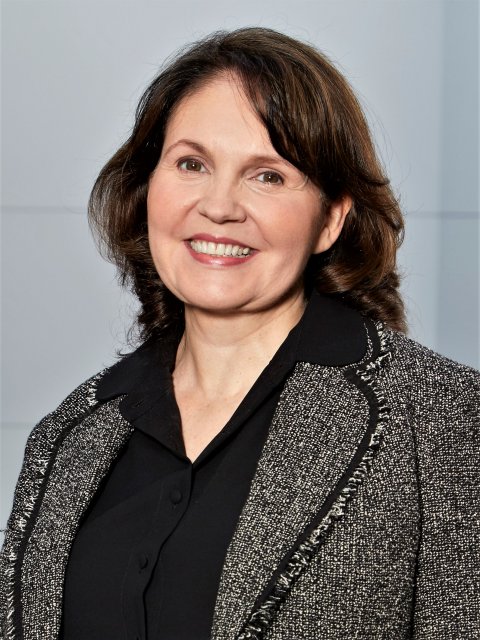 Data shows that mortality from severe sepsis and septic shock is decreased by 7.6% per hour by the early and appropriate administration of antibiotics, while early identification and treatment of sepsis can also reduce the cost of sepsis-related care. Yet diagnosing sepsis, often in the ED, remains a challenge. Holden outlined how the Early Sepsis Indicator from Beckman Coulter, together with other laboratory findings and clinical information, can provide clinicians with an alert as to the possibility of sepsis or risk of developing sepsis. The Early Sepsis Indicator is part of routine blood work, reported as part of a complete blood count with white blood cell differential, so there is no additional test to order or analysis effort required.
The clinical trial study on the Early Sepsis Indicator, published in the journal Critical Care Medicine, can be found here.
With a background as a haematopathologist, teaching medical students and residents as a professor at Emory University in Atlanta, as well as diagnosing patients with leukaemia and lymphoma, Holden has been with Danaher for six years. She explained: "Sepsis is immune dysregulation. The underlying trigger is typically infection, but sepsis is not the infection itself, it is the body's reaction to infection; the fact that the body is overreacting to infection and because it is over-reacting the immune response is so vigorous that it can damage organs. Sepsis is not contagious – there is no quarantine – but if you have a bacterial infection it is the body's job to elicit an immune response that is appropriate to control it. If you do not have a sufficiently vigorous response you will die of the infection but if it is too vigorous you will have sepsis."
Recommended article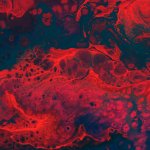 News • New hematologic biomarker
A major milestone on its strategic mission to lead in sepsis diagnostics, Beckman Coulter announced that its Early Sepsis Indicator has received 510(k) clearance from the U.S. Food and Drug Administration (FDA). Sepsis is a global healthcare crisis that affects more than 30 million people worldwide. The Early Sepsis Indicator is a first-of-its-kind, hematology-based cellular biomarker that is…
Flow cytometry, continued Holden, is a good tool for studying the immune system and Beckman Coulter has products in that sphere specifically designed to interrogate the normal immune state and deviations from the normal immune system. "Flow cytometry is not just phenotyping, you can pull a subset of cells out and study them, there is a lot of flexibility there, but it is currently not readily available 24/7," she added. "What you want is a test that is available straight away and does not require an expert to perform. The question of timeliness is important." That is why the Early Sepsis Indicator is proving a pivotal tool; it is part of routine haematology testing and the result is rapid.
Beckman Coulter also offers the Procalcitonin (PCT) assay, intended for the quantitative determination of PCT in human serum, EDTA or lithium heparin plasma, for identifying sepsis. "We have just received CE mark for a new immunoassay for procalcitonin that has excellent precision of the assay at low levels and helps distinguish patients who are at risk of sepsis. It is another biomarker, another piece of information." It is more expensive and takes more time compared to the rapid Early Sepsis Indicator - which is not expensive as it is on the haematology analyser and not a separate assay – but the PCT assay provides doctors with an additional marker when they are already suspicious of sepsis.
Recommended article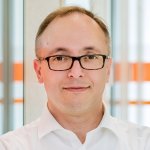 Article • Flow cytometry
The team of the Heinz Nixdorf Chair of Biomedical Electronics at the Technical University of Munich focuses on innovative diagnostic tools to accelerate the development towards personalized medicine. Therapies tailored to the individual patient – this is the future not only of oncology but of many medical disciplines. "At this point, however," concedes Professor Dr Oliver Hayden,…
Our interaction with the microbiome will continue to be important and we will have an increasing understanding of its impact

Jeannine Holden
Professor Holden also spoke of the dangers of antibiotic over-use, particularly in the food industry, and the trend for people to change their eating habits, often adopting a vegetarian or even vegan diet. Within that area, she highlighted the growing recognition of the significance of the microbiome – the minute creatures that live within and on the human body – and the need to encourage and nurture them. "The whole question of antimicrobial stewardship and antibiotic resistance are closely related," she said. "For me a big concern is the use of them in industry and the overall impact on our microbiomes, because one of the defences we have against infection is the microbiome, so if we alter the microbiome we may lose that defence. "The gut microbiome is very important and what you eat affects your microbiome." She believes greater understanding of the immune system and the microbiome will play an increasingly critical role in medicine in the next few years.
"I think we are going to find out that the immune system is important for things we did not previously think about – for dementia, for example. "I think as we get a better understanding – in the same way we are having this revolution in cancer, based on the immune system and manipulating the immune system to treat cancer – we are going to be able to do that with a lot more diseases by understanding the way the immune system is driving the underlying pathophysiology.
"Generally speaking, I think drivers we are going to see will include immunology in general and specifically as regards to diseases we do not currently think of being driven by our immune system. Our interaction with the microbiome will continue to be important and we will have an increasing understanding of its impact."
Within that emerging therapeutic trend, Holden sees industry evolving products to meet that changing landscape.
Profile:
Dr. Jeannine T. Holden, M.D., MBA, is vice president of medical and scientific affairs and chief medical officer for Beckman Coulter Diagnostics and responsible for medical oversight of Beckman Coulter. Prior to joining the organization in 2013, she served as associate professor and director of hematopathology and flow cytometry at Emory University School of Medicine in Atlanta, Georgia. During her tenure there, Dr. Holden built and managed the hematopathology reference laboratory, providing expert consultation service in microscopy, flow cytometric immunophenotyping, fluorescence in situ hybridization, cytogenetics and molecular diagnostics.
More on the subject:More on companies: