Ovarian viability
Checking the biological clock
'The egg timer test' is widely used to help determine how long a woman can expect to remain fertile. Lately it has shown even greater potential for clinical use as a biomarker for ovarian viability.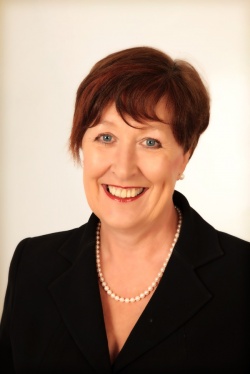 Every woman hears her biological clock ticking, marking the time in her life when she can fulfil a hope of becoming pregnant. The sound can echo powerfully among professional women who, arriving at a more stable period in life, wonder if there is still time to begin a family. For these women, the universal question is: 'How much time do I have?' For their doctors, it is a question of her 'ovarian reserve.'
From the moment a woman is born, the number of eggs that she will produce in her lifetime is already determined by both the quantity and quality of her ovarian pool, which diminishes with each passing year. Today both the woman's question of time, and the clinician's question about the ovarian reserve can be answered thanks to the anti-Mullerian hormone (AMH) test, more commonly called the 'egg timer test'. 'Many women are waiting later and later to become pregnant,' says Sherry Faye, the Director for Global Scientific Affairs with Beckman Coulter, citing as an example a healthcare professional who she said, 'studies and trains for so many years, and then at the age of 33 finds her first opportunity to consider having a baby.'
Cost and emotions
Not all women will be successful, she adds, arriving at an in vitro fertilisation (IVF) specialist to explain this unexpected infertility. Here the AMH test can help provide some explanation.* 'AMH is a measure, a true biomarker of fertility that can provide a woman with compelling, even riveting, information to assess her current condition. There is growing evidence to suggest that AMH can also predict the age when the woman will begin menopause.' Beyond the dilemma faced by professional women, there is the straightforward fact that infertility affects approximately 15-20% of reproductive aged couples. In addition, with an increasing incidence of cancer among young women of child-bearing age, many have undergone radio- or chemotherapy which are highly toxic and directly affect the ovaries.
Here, AMH becomes a powerful tool to assess the likely success of assisted reproductive techniques. 'IVF is very costly,' Dr Faye points out. 'Yet the drive to become pregnant can feel quite strong as well. A couple will want to keep on trying, though it takes a great toll on the woman's body and on her psyche as well. 'It is a complex area emotionally, morally, socially and, in this context, the AMH test helps to ground a couple's decision in something more solid. It is true that family planning based on information can make a difference in a woman's life.' She goes on to underline that assisted reproduction often requires the use of powerful drugs for ovarian stimulation, some of which can be harmful to some women. There is a risk of developing ovarian hyper-stimulation syndrome, which could require hospitalisation. Physicians use the anti-Mullerian hormone test to help indicate how a treatment can be tailored to an individual to avoid toxic effects, to make the procedure safer. 'On one hand it can help assure the best outcome, the best result for a pregnancy,' Dr Faye points out. 'On the other, the test may help the physician counsel the woman that assisted reproduction procedures may not work for her.'
Currently AMH is gaining wide adoption in the fertility clinic, yet the ability to determine the number of ovarian follicles for a woman indicates the test may serve as a robust biomarker for other conditions, especially polycystic ovarian syndrome (PCOS), one of the most common female endocrine disorders.