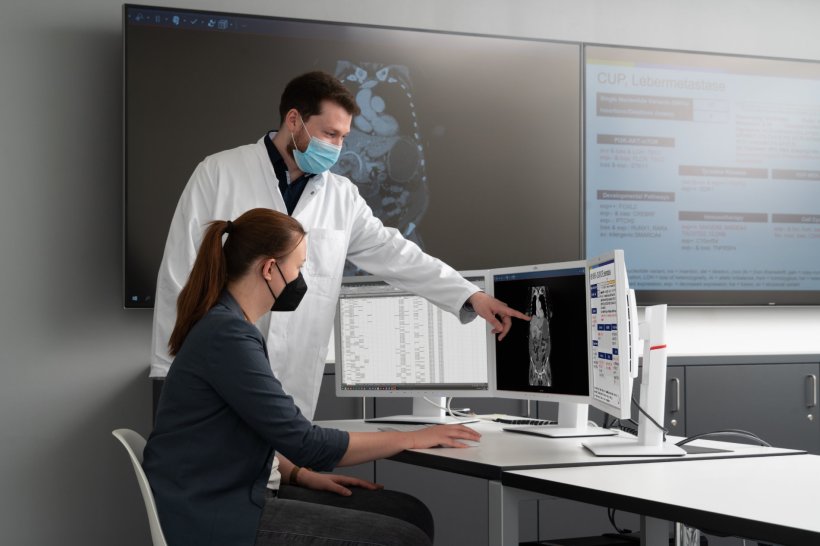 © Uniklinikum Dresden/Kirsten Lassig
News • Tumor identification in CUP patients
Cancer of unknown primary: comprehensive molecular analysis can improve therapy
A considerable proportion of patients suffering from cancer of unknown primary (CUP) could benefit from comprehensive molecular analysis and molecularly-informed targeted therapies.
These are the findings of a study by a team of researchers from the German Cancer Research Center (DKFZ), University Hospital Carl Gustav Carus Dresden and the National Center for Tumor Diseases (NCT) in Dresden and Heidelberg. The results from the DKFZ/NCT/DKTK MASTER program have been published in Nature Communications. Other ongoing studies involving researchers at the DKFZ and NCT aim to pave the way for molecular diagnostics and targeted therapies to be established for CUP and for the costs to be covered by statutory health insurance schemes.
CUP accounts for around two to four percent of all cancer cases, affecting around 10,000 people in Germany each year. In these cases, metastases are detected but no primary tumor. Since this means that the cancer has already spread to other parts of the body and is therefore advanced and usually aggressive, the prognosis is generally poor. There is an urgent need for new therapeutic options.
We recommend that all CUP patients attend a specialized cancer center to explore the possibilities offered by broad molecular analysis and targeted therapy

Stefan Fröhling
The number of possible genetic alterations that can play a role in oncogenesis and affect treatment is particularly high compared with other types of cancer. In this study involving 70 patients, researchers therefore examined the disease using the most comprehensive molecular analysis to date. This analysis included sequencing the entire tumor genome or exome (the protein-coding part of the genome, in which the majority of known disease-causing variants are to be found), the tumor RNA (transcriptome), certain chemical changes in the DNA (methylome) and a search for hereditary cancer risk factors. For 80 percent of patients, a molecular tumor board – an interdisciplinary team with expertise in oncology, pathology, molecular biology, bioinformatics and human genetics – was able to use this analysis to recommend targeted therapies based on specific genetic changes. 35 percent of patients were treated in line with the recommendation and showed improved disease control compared with the previous therapy. The mean ratio of the progression-free survival (PFS) of targeted therapy to the PFS of the last prior systemic therapy (PFS ratio) was 3.6.
Recommended article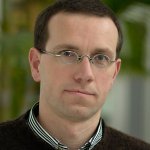 Article • Cancer of unknown primary
Cancer of unknown primary (CUP) can send radiologists on a frustrating scavenger hunt: metastases were detected but the primary cancer is nowhere to be seen. Professor Alwin Krämer, Head of the Clinical Cooperation Unit Molecular Haematology/Oncology at University Hospital Heidelberg and the German Cancer Research Center, explains strategies for dealing with CUP.
Hanno Glimm, member of the managing directorate of NCT/UCC Dresden and head of department at the DKFZ, explains: "Our study combines the broadest molecular analysis of CUP to date with consistent recommendation and implementation of targeted therapies. The results show that a significant proportion of patients can benefit from this approach, even in late stages of the disease or after several previous therapies." Stefan Fröhling, Managing Director of NCT Heidelberg and head of department at the DKFZ, says: "The results of the study clearly show that every CUP patient should be offered molecular analysis that is as comprehensive as possible, and that the current therapy standard, which usually comprises chemotherapy treatment, needs to be revised. We recommend that all CUP patients attend a specialized cancer center to explore the possibilities offered by broad molecular analysis and targeted therapy."
The plan now is for further trials involving the NCT to create the basis for ensuring that, as a rule, the costs of molecular diagnostics and targeted therapies for CUP patients are covered by the statutory health insurance schemes. Lino Möhrmann, the lead author of the study and a clinician scientist at NCT/UCC Dresden, who is funded by the Else Kröner Forschungskolleg (EKFK), says: "We are very happy that we are already able to offer broad molecular diagnostics to all CUP patients at the NCT sites. We are also able to enroll a large number of patients in trials. Moreover, we have instituted a dedicated outpatient clinic for CUP patients at the NCT sites, where we can focus on weighing up, discussing and implementing existing options with patients."
Source: National Center for Tumor Diseases Dresden