C. difficile - Molecular scientists design a very quick cheap test
A small team of researchers at Barts and London School of Medicine and Dentistry, in London, has developed a rapid, cheap and effective kit to test for the presence of Clostridium difficile. And, they report that the new kit costs as little as 50 pence to £1 per test and can deliver results in under an hour, compared to commercial kits that cost up to £25 and in some cases take significantly longer to deliver results.

Report: Mark Nicholls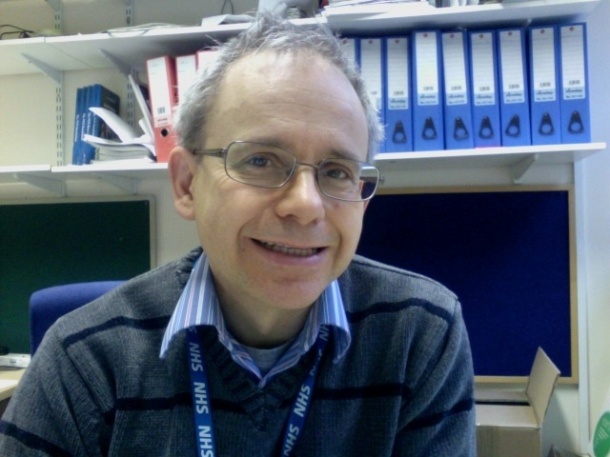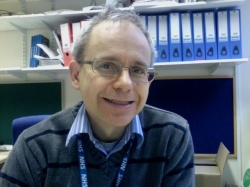 The kit was designed by Stephen Bustin, Professor of Molecular Science at the Barts and London Hospital, who explained: 'I work in the Academic Surgical Unit at the Royal London Hospital and my clinical colleagues alerted me to the fact that they had a problem with patients being admitted for surgery and contracting CDI. If C. difficile appears on the ward, the wards have to be closed down and patients, especially the elderly, are at risk and, in extreme cases, require emergency surgery during which the colon is removed,' he explained, adding: 'There was a real and immediate clinical problem to address for my surgical colleagues.'
Working with a technician and funded by the UK charity Bowel and Cancer Research as well as the Heptagon proof of concept fund, Professor Bustin set about designing an efficient and cost-effective C. difficile testing kit. Using a small amount of patient stool sample, the kit utilises real-time quantitative polymerase chain reaction (qPCR) technology to amplify and detect the bacterial DNA, providing results within an hour.
The assay detects the presence of up to four unique C. difficile genes, thus maximising specificity and sensitivity, while minimising problems with false positive results, the professor said. Most current tests are often antibody based and detect the presence of toxin protein but are not as sensitive as PCR-based assays, while others involve anaerobic cell culture, hence taking several days to produce a result -- and they are labour intensive. Commercial PCR kits are available but require specialised instrumentation and can cost £25-30, which becomes expensive particularly if a hospital is looking at some 10,000 assays a year, he pointed out. 'Our idea was to have a test that is better than anything else available at the moment but make it much, much cheaper.'
The resulting kit has achieved this, although Prof. Bustin acknowledges it does require basic laboratory skills to conduct. However, many hospital pathology labs already use qPCR-based assays, so these skills are already available there.
Often a consequence of antibiotic therapy, CDI is the most common and one of the most serious nosocomial illnesses in the UK. Together with MRSA it has claimed several thousand lives at the peak of outbreaks, although the number of deaths attributed to CDI fell by 29% between 2007 and 2008 to 5,931, after increasing annually since records began in 1999.
Presently, Prof. Bustin's design is seeking a commercial backer, at a time when C. difficile is lower down the nosocomial infection agenda, but he is willing to share his assay with other interested hospitals.
Many major London hospitals already test about 9,000 patients a year, but the researchers think many patients were infected prior to hospitalisation; the hope is to use the test on all patients admitted to the colorectal unit at the Royal London Hospital and overturn any resistance to screening patients without symptoms. 'Because the test is so quick and non-invasive,' said Prof. Bustin, 'it won't delay admissions. It will also give us a clearer idea of how much C. difficile is out there. It is one of the great killers in our hospitals. It's unacceptable that death rates should continue to be so high in British hospitals.'
The new test is extremely rapid, easy to use, very sensitive and very cheap, he emphasised. 'Therefore it can be used to test patients as often as you like, allowing routine screening of anyone entering a surgical ward, for example, which you would not do at the moment because current tests are expensive, time-intensive or lack sensitivity. Routine testing would have many benefits, not least the potential for preventing outbreaks of CDI.'