Transplants under silent attack
The number of patients treated with implants – from cardiac pacemakers, heart valves and vascular implants to artificial hips and knees – is rising worldwide.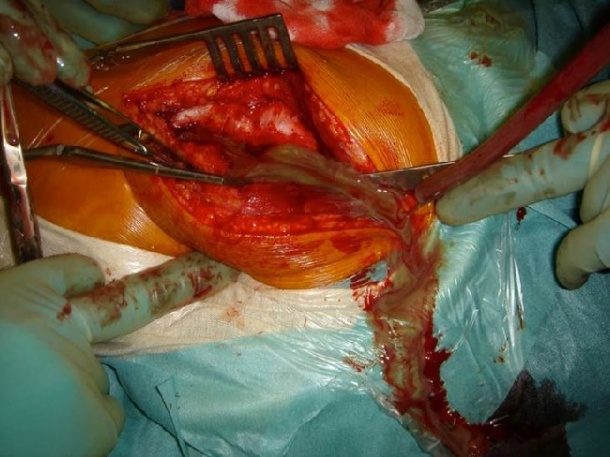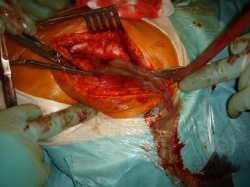 On average, implants remain functional for 10 to 15 years but, depending on the kind of implant, a significant number of patients may develop implant-associated infections. On this subject, EH interviewed infectious diseases expert Professor Andrej Trampuz, from the Centre for Musculoskeletal Surgery in Charité University Medical Centre in Berlin, who specialises in implant-associated infections and biofilms.
'The body is well equipped to fend off pathogens entering via skin, mucosa, airways etc. However, Prof Trampuz adds, 'implants are foreign objects inserted deep into the body and are designed to stay there. While it takes a million pathogens or more to start an infection via the usual entry paths, only 100 bacteria are sufficient to initiate an infection if they are present on an implant. In joint implants, infections are common in 1-2% of patients after primary implants and in 5% of revisions. Given the low number of bacteria sufficient for an infection, it is almost impossible to lower considerably the incidence of infections by additional hygiene measures.'
What are the symptoms of implantassociated infections?
'In most cases there is no full-blown infection with fever and elevated inflammation markers in the blood. Implant-associated infections usually are low-grade and the bacteria are often associated with biofilms, in which they are dormant, or display very slow growth for quite some time. Symptoms vary considerably: implanted joints or teeth loosen, breast implants deform and become painful, and patients with infections associated with vascular implants often develop sepsis and detect blood in their stools.'
How are implant-associated infections diagnosed and treated?
'In the first years after implantation, every painful prosthetic joint must be punctured to obtain joint fluid for culture and leukocyte counting. However, bacteria are enclosed in a biofilm and often show only poor growth. Therefore, cultures are not sensitive enough and may lead to false-negative results, especially in patients previously treated with antibiotics.
'In the treatment of prosthetic joint infections there's a tendency to retain the infected implants if symptom duration is short, i.e. less than three weeks, the implant is stable and the soft tissue coverage is sufficient. Otherwise, the implant is removed and replaced after a short or long interval, typically with an antibioticloaded bone cement spacer. In this case, the diagnosis of infection is challenging as well.
'Therefore, sonication of the removed implant was developed by Bandelin electronic (BactoSonic) to remove attached biofilms, which can then be detected in the sonication fluid. This fluid can be used to either culture the pathogens or to perform a PCR analysis.'
What needs to improve?
'We need diagnostic methods with high sensitivity and the ability to identify the pathogens involved, even if only present in small numbers, dead, dormant, or only slow growing. These methods should be able to deal with biofilms and also tell us about the antibiotic resistances the pathogens are carrying so that we can chose the right drug, avoiding empirical treatments and the use of broad-spectrum antibiotics. At present, patients with implant-associated infections are treated sub-optimally, so the infection often persists or recurs. Consequently they need multiple revisions, leading to worsening performance of the implant. In the case of joint implants this can lead to side effects such as stiffening, Girdlestone arthroplasty or even amputation.'
Are new technologies being developed?
'One technology currently under development is the i60 implant and tissue infections cartridge for the Unyvero System of Curetis AG. This cartridge, which is not yet fully validated clinically, covers 91 pathogens and 23 resistance markers.
Unyvero is already on the market with a cartridge to detect pneumoniacausing pathogens and their antibiotic resistances and obtains a result in less than four hours in a fully automatic manner. If Curetis and its partner Heraeus Medical can establish the clinical validation for i60 and demonstrate a high sensitivity, this will be a breakthrough for the diagnosis and treatment of implantassociated infections.
Profile:
Andrej Trampuz MD is a Professor at Charité University Medical Centre in Berlin, where he heads the interdisciplinary Department for Infections at the Centre for Musculoskeletal Surgery. He is a co-initiator of the European Implant Cohort Study (EICS) and has been the principal investigator for many clinical trials related to infectious diseases, in particular surgical implantrelated infections. Prof. Trampuz has also co-authored over 80 publications in peerreviewed journals and books dealing with implant-associated and biofilm infections, and rapid microbiological diagnostics etc.