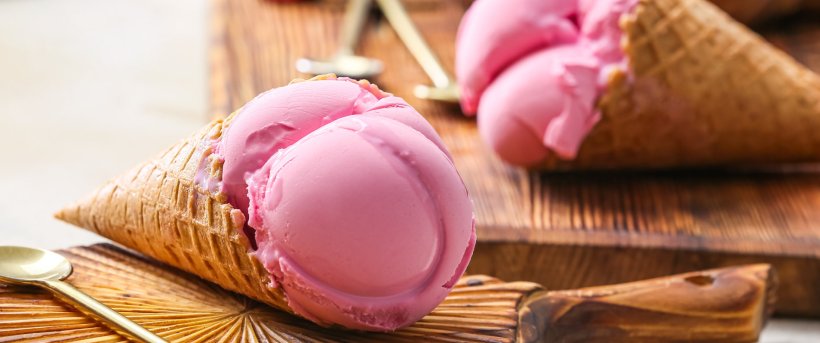 Image source: Adobe Stock/Pixel-Shot
Article • Cryotherapy substitute
The surprising applications of ice cream in healthcare
From treat to treatment: Polish researchers explore the medical benefits of ice cream – despite the semi-serious presentation, a topic with surprising relevance for patients undergoing chemotherapy.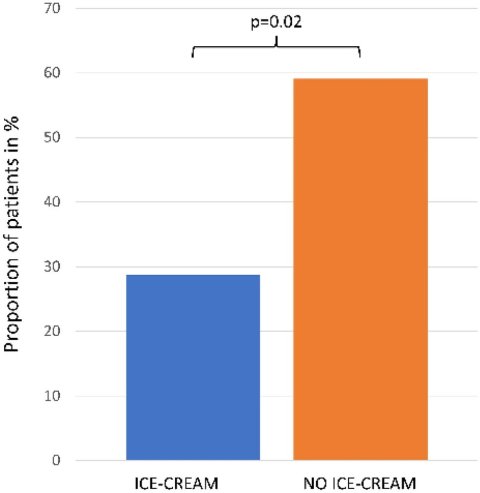 It turns out that ice cream is a highly effective alternative to traditional cryotherapy. Cryotherapy is often applied to combat one of the many side-effects of high-dose chemotherapy: oral mucositis (OM). This painful inflammation of the mucous membrane in the mouth significantly reduces the patients' quality of life.
While traditional cryotherapy has proven effective against OM, the application – which mainly involves ice chips or ice cubes – is generally not well received by many patients because of the painful cold sensation. As a result, the auxiliary cryo-treatment is often discontinued before the end of the main chemotherapy, rendering it ineffective. 'Another, more patient-friendly and easy to comply approach to cryotherapy deployed by some centers is the use of ice cream,' the study's authors suggest. While this is not exactly new – this procedure is especially common in pediatric centers – the scientific community had not yet picked up on the potential of the alternative method. 'Surprisingly, we could not identify in literature searches any references that could provide evidence that this procedure lowers the chances for oral mucositis in adult patients receiving chemotherapy.'
We have demonstrated that the use of commercially available ice-cream in patients receiving high-dose chemotherapy conditioning regimens significantly reduces the risk of OM

Jasiński et al.
In their study, the researchers provided patients receiving high-dose melphalan chemotherapy with ice cream – which was given "on demand" or as requested by the physician for the prevention of oral mucositis. To do justice to the serious nature of the therapy, the authors describe the method with scientific accuracy: 'The protocol consisted of 3 ice-cream doses chosen by the patient from ice-cream commercially available at the hospital cafeteria. Patients received ice-cream in the form of popsicles and dairy-containing products as well. The consecutive ice-creams were given on patient demand. Patients were asked to eat slowly, thawing the ice-cream in the mouth. The compliance with the protocol was not measured. For the duration of neutropenia all patients received the same oral care which comprised of octenidine and calcium phosphate rinses.'
Despite the inherent silliness of the approach, the study yielded convincing results: Only 28.85% of the patients who received ice-cream cryotherapy developed OM, compared to 59.09% in the study group who developed it without cryotherapy. 'In our analysis, we have demonstrated that the use of commercially available ice-cream in patients receiving high-dose chemotherapy conditioning regimens significantly reduces the risk of OM,' the authors state. 'The protocol used in our study is simple, easy to implement, cost-efficient, and less burdensome for the patients.'
Given the lack of studies on this type of cryotherapy strategy, the team claims that their research fills a knowledge gap in this area. However, due to the small study group and retrospective methodology, they recommend further research to validate the findings. 'The results should be validated in a prospective randomized study comparing the effectiveness of different cryotherapy protocols to confirm non-inferiority of the strategy based on the use of commercially available ice-cream,' they conclude. (WB)