Article • Detection and diagnosis of cancer
The 'smart' future of cytology
A combination of digital pathology and quantitative biomarker analysis in the emerging concept of 'smart' cytology has a potential role in the detection and diagnosis of cancer.
Report: Mark Nicholls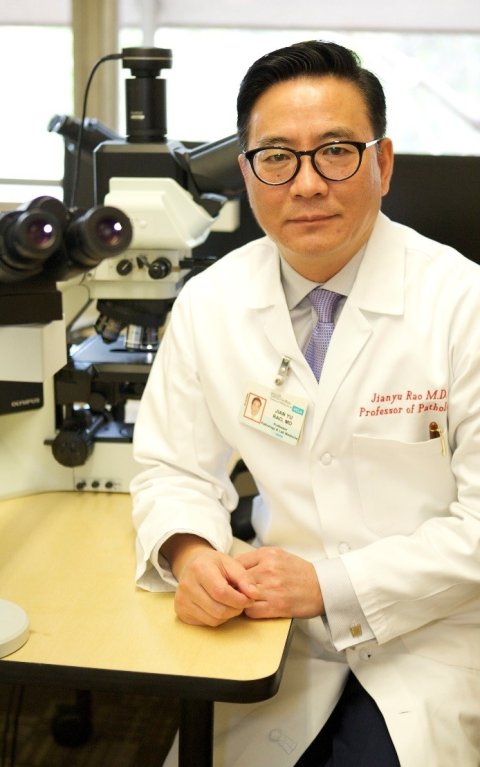 Outlining the approach to the 8th Digital Pathology and AI Congress in London, Jianyu Rao, MD, said that the combination of computational and Artificial Intelligence (AI) approaches on single-cell level has the potential to be a 'powerful tool.' This combination of digital morphology with quantitative biomarker analysis using AI may soon be realised, he predicted.
Together with his research group at the University of California in Los Angeles (UCLA), Dr Rao applied digital-based AI/machine learning (ML) techniques on cytology material. Systems in use included the Morphogo solution for fully automated bone marrow smear and urine cytology from Chinese company Hangzhou Zhiwei Information Technology, a multiplex biomarker analysis software from Denmark-based Visiopharm, and the label-free cell sorting and enrichment platform by US company Deepcell for molecular analysis. Dr Rao emphasised the importance of cytologists becoming 'informed consumers' of AI algorithms, by 'understanding their workings and limitations, how their performance is assessed, and how to validate and verify their output in clinical practice.'
Cytology is often the first line of diagnostic modality in a clinical setting as it is usually simple and less invasive than other methods. However, compared to tissue diagnosis, cytology is more challenging, subjective, and thus, there is more ambiguity as it usually is dealing with single cells without tissue architecture. The expert emphasised the role and value of telepathology in this context, explaining that digital-based telepathology allows rapid diagnosis via endobronchial ultrasound-guided fine needle aspiration (EBUS-FNA).
Exploring the potential
Dr Rao exemplified the benefits of AI/ML-supported analysis in bone marrow (BM) smear analysis. This type of analysis is particularly challenging because it is extremely cellular, has a heterogenous population of cells with more than 200 various cell types and categories, and cells often overlap with spikers. Outlining the role of the Morphogo tool in this context, he said: 'Preliminary studies show that the system can be used to perform cell differentiation count and initial morphological analysis, with acceptable consistency and correlation coefficient with human review.' Currently, the actual accuracy and diagnostic value of the solution is being tested in a multi-centre prospective trial. This will also evaluate whether the solution can also be applied to other cytology samples.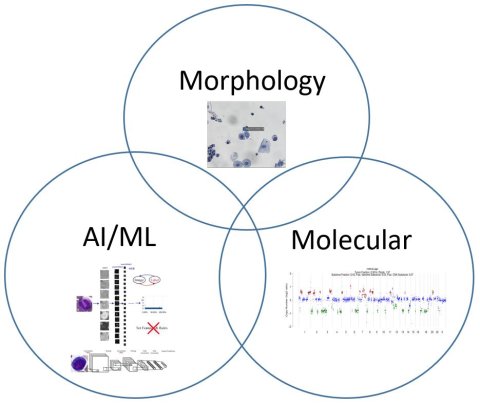 AI-powered tools also show great potential in the analysis of metastatic carcinomas of bone marrow (MCBM), the expert noted. For example, the Morphogo system can be used to detect the characteristics of metastatic carcinoma cells, such as their larger sizes and prominent nucleoli. In this regard, the tool exhibited a sensitivity of 56.6%, a specificity of 91.3% and an accuracy of 82.2%, with its classification being in general agreement with the conventional standard in the diagnosis of metastatic cancer clusters. These results encourage the application of AI helpers to a range of common solid tumours with a high incidence of bone marrow involvement, such as breast, lung, prostate and gastrointestinal tract cancers in adults and neuroblastoma in children. Further research is to investigate the potential of AI/ML systems to identify abnormal lymphocytes in digital imaging analysis of BM and abnormal urothelial cells.
Expectations and limitations
'AI-machine learning has great potential to assist cytologists on multiple fronts', concluded Dr Rao: the technology could be used to establish more robust objective morphological analysis that leads to precision diagnosis; to perform single cell based quantitative assessment of biomarker expression; and to enrich tumour cells in a robust label-free manner for downstream molecular analysis. He also pointed out several limitations and caveats, such as preanalytical issues, notably the quality of the input specimen; validation of results; deployment and commercialisation; and the need to integrate morphology with other approaches such as molecular analysis.
Profile:
Jianyu Rao, MD, is full Professor of the David Geffen School of Medicine at the University of California in Los Angeles, where he is vice-chair of Diagnostic Technology Innovation for the Department of Pathology and Laboratory Medicine; Chief of the Cytopathology Division; Director of International Telepathology; and Medical Director of the Cytotechnology School. His clinical expertise includes cytopathology and gynaecological pathology. His research interests include cancer biomarker studies, molecular epidemiology, liquid biopsies, and digital and computational pathology.