Article • Personnel matters
Nurse migrations
Training healthcare personnel is not cheap; losing these human resources to other countries can prove even more costly. Where and why are nurses on the move?
France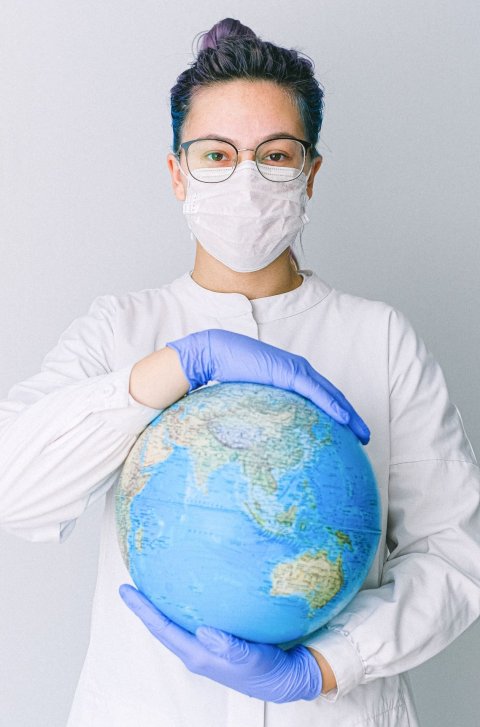 Report: Jane MacDougall
The country is facing a demographic dilemma: the need to care for increasing numbers of elderly patients while their nursing workforce is also ageing. Figures from the Ministry of Health show that the average age of nurses is 42.1 years with nearly 30% of them over 50. More than 40% of the current nursing staff in health service funded hospitals will retire between now and 2015.
Further strains on the workforce come from the introduction of 35 hour week and the increase in specialist techniques required with healthcare innovations such as IT systems, scanners, imagers etc. The deficit in the number of nurses is not the same throughout France, but three areas are particularly short of nurses: Ile de France (greater Paris area), Provence and Côte d'Azur, and Rhône Alpes each have nearly 2,000 positions available this year. Whatever the region, certain posts are easier to fill, such as intensive care and emergency services, whilst medical, geriatric, surgical and psychiatric departments are all desperate for nurses.
However, quotas for nursing schools have not been increased. There is an overall reduction in students looking for vocational professions and nursing has the reputation of having poor work conditions. Many trained nurses either specialise away from general nursing or use their training in a related profession. Certain regions, e.g. Ile de France, have emplaced programmes to attract students and also to help trained nurses stay in the profession. However, nursing numbers are critically low and some nurses think that in some operating theatres the shortage is so critical that patients' lives are at risk.
So is this an ideal time for migrant nurses to find work in France?
Nursing is a protected profession. Nurses holding a general care nursing diploma as recognised by the EU directive are qualified to work in France, if they are EU residents. All European Union (EU) and European Economical Agreement (EEA) member state applicants must send a complete dossier translated into French to the Direction Régionale des Affaires Sanitaires et Sociales (DRASS) of the region where they plan to move. The dossier should include: a copy of their identity card, certified copies of certificates, diplomas and/or titles achieved. If applying for a specialty then the dossier also must include an official document certified by a registered authority of the EU/EEA country, certifying the applicant has achieved the necessary education and is authorised in his/her country to practice in that specialty. In the case of significant difference in the training programme length, or in the curriculum and/or clinical training, the applicant will have the choice of either passing a theoretical exam or doing an additional year of clinical training followed by an evaluation.
Dossiers are assessed on a case by case basis and every candidate must prove they can speak and understand French with the general public, communicate in medical terms and understand prescribing information. If the dossier is accepted, the nurse is state registered as an IDE (Infirmier Diplômé d'Etat). If not, for whatever reason, EU nationals and other foreigners may be able to work as Aide Soignants (nurses' aides, care assistants) while they await the French qualification.
Once registered, nurses work a 35-hour week with good holiday entitlements (around six weeks plus 13 public holidays). Pay in public hospitals tends to be better than in private clinics with generous pension, travel allowance etc. Most nurses work a fixed shift (mornings, afternoons or nights); some places having implemented the long day/night (12 hours). Meal breaks are paid, and many hospitals provide a free meal while on duty. Very few hospitals have shift rotation between night and day.
For English-speaking nurses, opportunities are increasing for bi-lingual nurses in international companies and non-government organisations. There is an American and a Franco-British hospital just outside Paris catering largely to ex-pats. Bi-lingual posts pay better than others, but again, candidates must speak good French.
United Kingdom
Report: Mark Nicholls
The pattern of nurse migration in the UK has changed significantly in the last few years. Britain has shifted from an importer of nurses to an exporter, with a growing number of UK-trained nurses choosing to work abroad and fewer coming to the country. Data from the Nursing and Midwifery Council (NMC) reveals a pattern in the UK of a 'massive pendulum swing of overall levels of recruitment of international nurses', from low reliance to high reliance and back to the low reliance in the space of less than a decade.
Significant in this has been a tougher programme for overseas nurses to comply with UK registration requirements, the removal of nursing from the Home Office shortage occupation lists, raising of English language test requirements and the move, in 2008, to a points-based work permit system, making international recruitment a more difficult option for employers. Coupled with this, has been tighter NHS funding and less job expansion than occurred between 2000 and 2005, seeing a growing number of recently-qualified nurses now seeking work abroad.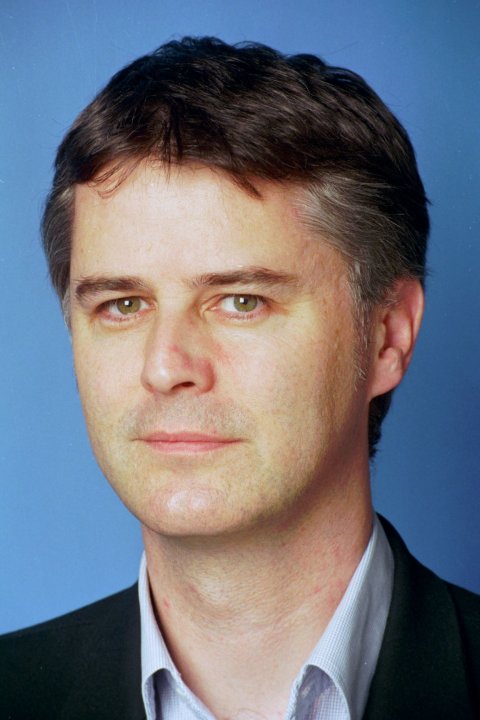 The most popular destinations for UK-trained nurses to seek work are Australia, USA, New Zealand and Canada,' said James Buchan, professor at the faculty of health sciences, Queen Margaret's University, Edinburgh. Australia is popular because of its good standard of living, similar culture and language and attractive climate. 'The Australian economy has also fared reasonably well in the recession,' he added. 'A new government has been investing heavily in health services and increasing job opportunities for nurses, particularly in Queensland, where the population has been growing and they are building three new hospitals.'
Figures show that, in 2005, some 3,296 nurses left the UK to work in Australia. By 2008 this had risen to 5,581. Over that period about 1,700 were leaving annually to work in the USA and up to 1,200 a year in New Zealand, while smaller numbers were heading to Europe, notably Spain (164 in 2008) and France (62). Overall in 2005, 8,031 nurses left the UK to work abroad, rising to 11,178 last year.
Meanwhile, the number of overseas nurses entering the UK to work fell dramatically from 14,122 in 2004 to 2,309 in 2008, though within those figures there has been a rise in nurses arriving from European Economic Area states, up from 1,033 in 2004 to 1,872 in 2008. 'What we are seeing is more nurses coming in from states such as Poland and Bulgaria and fewer from the traditional source of New Zealand and Australia,' Prof Buchan pointed out.
Other nursing migration factors affecting the UK include the impact of an ageing nursing workforce and shortage of specialist nurses who work in key areas such as operating theatres or intensive care units. 'They are the ones who are attractive to other developed countries such as Australia. We need to be very careful that we do not lose those scarce skills that are particularly difficult to replace,' the professor warned. 'It is not just about the numerical balance, it is also the skills balance.'
In the past, he said, Britain had fallen back on the 'quick fix' approached of active international recruitment when facing a nursing shortage and in the next 5-10 years there may again be a rise in nurses coming into the UK. The Royal College of Nursing, which represents UK nurses, continues to support the position of free movement of nurses internationally and remains concerned that opportunities for nurses from outside the EU and EEA are currently restricted by the Home Office shortage rules. Susan Williams, the RCN's Head of International Affairs, said the Department of Health recruitment code is intended to prevent mass recruitment from developing countries that have identified a shortage in their country. However, she added: 'This should not prevent individual nurses from seeking employment in the UK. Nursing is a global profession and the NHS has a long history of employing staff from across the world and is reliant on health staff from many countries.' In the longer term, the RCN would like to see better workforce planning in the UK to avoid major shortages of nurses.
Recommended article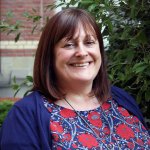 Article • Digitising care
Following a report from software firm Nuance Communications that suggests technology firms should consider shadowing nurses to fully understand their workflows and inform the creation of solutions that work for them, nurses' views on technology and data are to be consulted in a new Royal College of Nursing initiative alongside NHS Digital's chief nurse Anne Cooper.
Slovak Republic
Mária Balková, a Member of the Slovak Chamber of Nurses and Midwives (SCNM), reports that since the accession of Slovak Republic to the EU in 2004, the international mobility of nurses in her country has increased significantly. Unfortunately, for years, only the minimal requirements for nursing education and training specified by EU Directives 77/452/EEC and 77/453/EEC are kept. That's probably why SCNM research showed that about 60% of nurses and midwives responded 'no' to the question of whether accession of Slovak Republic to the EU improved their status. Working conditions are so bad that young and university educated healthcare personnel in particular decide to seek better conditions outside the country.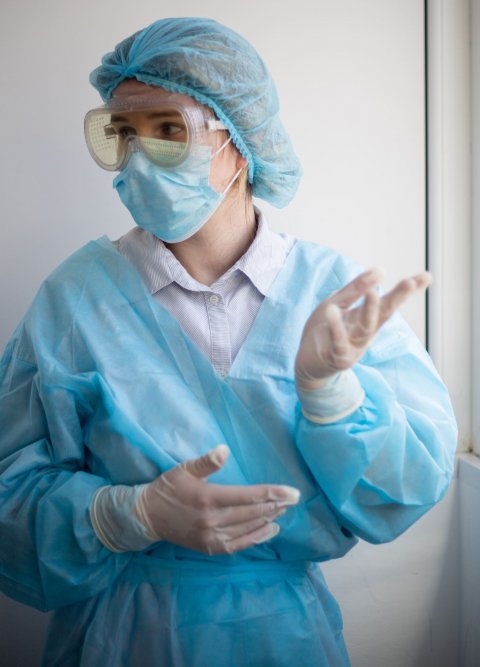 In the same research, nurse respondents were also given the opportunity to mention the most important priorities to solve this situation. Improvement in social and financial assessment, and better working conditions were frequent responses. The working situation is defined by heavy workloads, lack of professional autonomy, unsafe workplaces, unfair pay, poor supervision and support and chronic personnel shortage, related with neuropsychological and physical distress. In a study performed by Miklovicova et al, which examined nurses' stress factors in the context of Slovak nurse migration, the authors found that insufficient financial and social assessment, insufficient staff and material equipment as well as substitution of colleagues work mostly influence nurses' satisfaction and are considered to be the most common stress factors.
According to Mária Balková, the unsatisfactory situation in the Slovak Republic leads to a vicious circle of more nurses deciding to work in another country, which leads to intensification of personnel shortage and even more stress for nurses and midwives still working in their home country. The 'brain drain' could also influence the quality of delivering services, she cautions.
Recommended article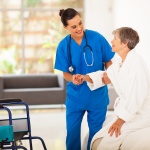 News • Less is not always more
Patients' unfavourable views of hospital care in England are strongly linked to insufficient numbers of nurses on duty, rather than uncaring staff, indicates observational research published in the online journal BMJ Open. Increasing the registered nurse headcount may boost satisfaction with the quality of care, conclude the researchers, who base their findings on national survey data from…
Although the Slovenian government and ministry of health states that they will announce the development of health professional education and ensure an adequate number of well prepared and skilled health professionals, no serious political strategies are pursued. Instead, there is a critically insufficient interest to study nursing and midwifery in the young population. According to WHO, the annual average of graduates per thousand in Slovak population is four nurses and 0.7 midwives. The SCNM estimates that, in 2012, nursing studies will produce 420 graduates and midwifery studies will produce about 70. But in view of contemporary demographical trends, and the fact that the average age of Slovak nurses and midwives is 47 years, the Republic needs at least 1,500 nursing graduates and 280 midwifery graduates annually. According to the Ministry of Health of Slovak Republic, the annual average of certificates issued for work in another member state is 329 for nurses and 18 for midwives. This leads to non-remuneration of financial costs invested in education for those nurses and midwives who emigrate.
Austria is one of the favoured migration countries for Slovaks, because it is near enough to combine work there with a private life in Slovakia. Österle and Lenhart (2009) worked out a study to identify the most important reasons and motivations for Slovak nurses to decide on migration to Austria. The research data were obtained by questionnaire from sample of 120 nurses. Their reasons included higher salaries; an opportunity to improve foreign language abilities; the chance to obtain a work permit; better professional development opportunities; the better Austrian healthcare system and a friendly environment. The authors stated that a decision to migrate to another country is determined and formed by the interaction of economic attractiveness, institutional opportunities, social and cultural conditions.
Conclusion: Adequate and sufficient planning and management of human resources in accordance with WHO suggestions, is urgently needed. To promote the recruitment of nurses and midwives for the Slovak healthcare system, the professional autonomy of this occupational group must be improved, including financial and non-financial incentives to make the profession more attractive. According to the latest evidences of nursing research and practice, it is necessary to support career development with modern methods of leadership. Unfortunately, Mária Balková says, there is still too little effort by competent bodies to stabilise nurses and midwives in the healthcare system, which would help to solve the problem of nurse migration.
Recommended article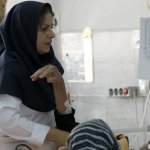 News • Cancer care
Nurses' knowledge of cancer and screening processes varies significantly across the globe – potentially resulting in unnecessary deaths where knowledge falls short – new research reports. It is therefore vitally important to assess varying levels of knowledge in nurses across the world, a new study led by researchers from the University of Surrey reports.
Czech Republic
Report: Rostislav Kuklik
In July 2009, the Czech government began to pour money into the healthcare sector to prevent nurses and physicians from emigrating. All health professionals had salaries increased by 3.5% in accordance with newly established wages tariffs (resulting in an almost 15% increase in nurses' pay). The Czech Ministry of Health said its aim is to motivate highly qualified healthcare workers to remain in their original professions (e.g., in the past many nurses left to begin new careers in entirely different fields, such as insurance, administration, etc.), and keep them from seeking nursing jobs outside the Czech Republic (CR). However, many say that the 3.5% salary increase means almost nothing because they still earn just a fraction of what they could earn abroad. For instance, a physician with over 32 years' experience falls into the highest tariff No. 12, at the highest pay grade No. 16, which equals a maximum salary of € 1,500 monthly; a qualified nurse with the same experience will fall into the same tariff (12), but lower pay grade (9 or 10), equalling € 850-?920 monthly.
West European countries, or the USA, are frequently used for salary comparisons, partly because the Czech healthcare standard is no worse than in the rest of Europe, or the US. In the WHO 2005 report, the CR ranked second in child mortality, right after Japan. Another reason is that goods prices are comparable between CR and EU, but wages are not. Apparently, the most extreme comparison is with the USA, where the average annual salary of physicians with over 20 years' experience reaches about € 121,000 (€ 10,000 per month). No wonder East European physicians as well as their West European colleagues long for employment across the Atlantic.
Coming down to earth, money is undoubtedly the major motivation in deciding where to work, but there are other factors. According to the Czech magazine Zdravotnictví v CR (Health-care in CR), physicians and medics are also considering other aspects. When 462 physicians and 379 medics were interviewed, 45% of physicians and 60% of medics were found to be considering work outside the republic, and the majority of physicians contemplating this were aged 26-39 years. However, 13% of older physicians (department heads) aged 50 to 55 years, said they would like to work in another country. Their many reasons are shown in the table below.
| Motivation | Physicians | Medical students |
| --- | --- | --- |
| Better financial situation | 94.2% | 80.2% |
| Language skills improvement | 89.9% | 80.8% |
| Acquiring international experience and contacts | 82.1% | 81.9% |
| Possibility to work with state-of-the-art devices | 81.6% | 80.4% |
| Better professional relations | 69.6% | - |
| Higher independence | - | 71.8% |
| Working in famous healthcare setting | 62.3% | 70.5% |
| Better chance of professional growth after return | 53.1% | 66.0% |
| Better chance of professional growth abroad | 46.4% | 69.3% |
| High taxes in CR | 32.4% | 27.4% |
| Number of those who considered migration | 207 | 218 |
| Number of respondents | 462 | 379 |
About every eighth physician and every tenth medic among those seriously considering migration wanted to remain abroad permanently. The most attractive countries for migration appeared to be the UK, Ireland, Germany, the USA, Austria, Canada, Australia, and New Zealand. To illustrate the situation in just two of these countries – almost 800 Czech physicians were working in UK in the first half of 2007, according to GMC (General Medical Council) records, and around 300 in Germany (unofficial data).
For research on motivational factors influencing nurses, physiotherapists or midwives to emigrate, carried out in 2007/2008 by G5, a personnel agency, the survey of different medical professional groups (excluding physicians) drew interesting conclusions. Over 76.6% of respondents gave money as the main driving force in their efforts to find employment abroad. However, less than 46.6% said money would be the greatest asset for them staying abroad (76.6% of respondents named language skills improvement). 70% said they will return to CR, and only 26.6% said they want to stay abroad for more than five years (73.4% said four years abroad would be the longest possible time spent outside CR). However, 73% of respondents also said they would work in healthcare sector again after their return, with a tendency specifically to gain a job with a pharmaceutical firm, using the foreign language skills gained while abroad.
Clearly something needs to be done, sooner or later, even though some people appear to be seeking work abroad for structured reasons. Physicians who leave for a better job usually have good local language proficiency, and they plan to stay abroad longer, whilst nurses and midwives seem to aim for language skills improvement, and plan to return after a couple of years.
Demographic factors are relentlessly decimating numbers of all types of medical professionals; paediatricians, for example, are dangerously close to 'extinction' in some Czech counties (e.g. whereas a couple of years ago almost 100 paediatricians annually began to practice in northern Bohemia, nowadays the figure is less than 10 in this specialty). The demand for experienced, as well as newly graduated physicians will become increasingly greater but the situation will become even trickier because younger physicians are generally better placed in terms of language skills and local obligations. Given the temptations of open EU boundaries and the qualities and friendlier work policies perceived in western healthcare, this may lead to a dramatic drain of Czech healthcare workers at all levels.
Sources: www.mzd.cz; www.payscale.com; https://www.goglobalcare.eu/
Russia
According to the latest data, the reduction in the average number of nurses in Russia is about 13%, but in Moscow and Saint-Petersburg the rate is 30%

Dmitry Lioznov
Report: Olga Ostrovskaya
There has always been a nurse shortage; the profession is neither prestigious nor well-paid. In the 1990s the situation became critical: nurse numbers in in-patient and out-patient centres dropped by 13%. They left for higher salaries – for example, often nurses with years of surgical experience became shop assistants. 'According to the latest data, the reduction in the average number of nurses in Russia is about 13%, but in Moscow and Saint-Petersburg the rate is 30%,' said Dmitry Lioznov, Vice-rector for nursing education at Pavlov State Medical University. 'Saint-Petersburg lacks about 15,000 nurses. In our city about 900 nurses graduate annually, but only 78% of our students enter the healthcare system – and about 800 nurses retire every year.'
The second problem is nurse migrations, he added. Nurses are needed more than physicians, in the USA for example, and Russian nursing qualifications can be confirmed easily there. 'Just this year, five nurses have requested our confirmation of their diplomas. Additionally, foreign nurse recruitment firms have opened in Saint-Petersburg. It's a tremendous problem; the Russian medical system is forced to invite nurses from Moldova, Kaukaz and Middle East countries to work here,' he pointed out. 'These nurses work under the most difficult conditions – in hospitals for infection diseases each nurse tends about 26 patients.'