Source: Shutterstock/poylock19
Article • European diploma
Levelling EU qualifications for radiographers
Radiographers are increasingly central to patient care, but the heterogeneous education and skills across Europe remain challenging.
Report: Mélisande Rouger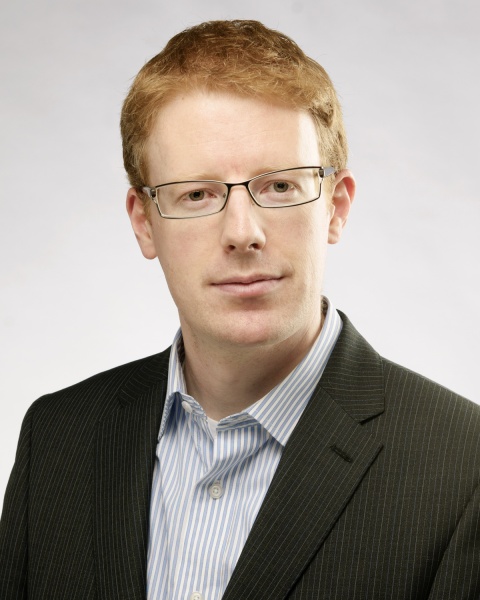 Radiographers are key team players in medical imaging, nuclear medicine and radiation therapy, and their role is growing, boosted by the rising demand for imaging studies and procedures and the continuous shortage of radiologists in many countries. But radiographers have many faces and names, and this compromises the recognition of their skills across healthcare, according to Jonathan McNulty, EFRS newly elected president. 'The official title we use is radiographer, but there are 20 or more other titles for the profession! Radiographers can also be nurses, technicians, radio manipulators (…) and may provide very distinct services depending on the country.'
Not only does the profession have multiple identities, but also education varies considerably across Europe. While some countries offer masters or doctoral qualifications specifically for radiographers, other countries only have two-year programs for entry into the profession and sometimes do not even provide a national board registration. 'We have a very complicated jigsaw here,' McNulty summed up.
The profession must be duly regulated

Jonathan McNulty
The EFRS plans to change this by promoting a bachelor's level as the entry level to the profession, versus shorter, vocational qualifications; meaning it will require a minimum three-year program at level 6 in its European qualification framework (EQF) benchmarking document. The organisation has also introduced an EQF level 7 (masters level) benchmarking document, in a move to raise the bar for future generations. 'We very strongly feel that radiographers across Europe should be trained to the highest possible level. That allows them to make a greater contribution to healthcare and to enhance radiology and radiation therapy services. The profession must be duly regulated,' McNulty said. 'A bachelor's level qualification is seen as the minimum standard for us; it should be the entry level to the profession, but it's still not the case in some countries.'
To make up for the gap between seasoned radiographers, who had their qualification decades ago, and what they want the profession to look like from now on, the EFRS is also working on the practicalities of launching a European Diploma in Radiography very soon, which was among topics discussed by the federation during its last annual business meeting, in November in Alcalá de Henares near Madrid. 'This remains one of our major objectives. We hope to progress this through 2018, with a view to launching in 2019. Radiology has such a diploma, medical physics has it too, so it's something we want to certify as a certain standard of professional radiography knowledge in Europe,' McNulty explained.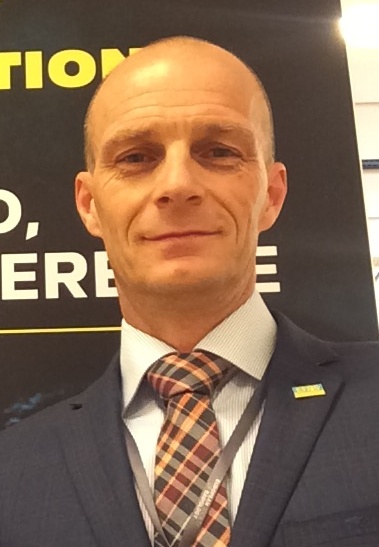 Taking the diploma could be useful for those who only received a two-year education in their countries but have 20-year experience. 'The diploma could help show that they have what the EFRS sees as minimum level of knowledge for the practice of radiography,' he added. Continued professional development (CPD) is also instrumental in securing high professional standards across Europe and it should be homogenised too, according to Håkon Hjemly, immediate past president of the EFRS. 'It's necessary to maintain and renew your skills and CPD is an excellent system for that. This is something that many countries have mandatory, but many still don't,' he said.
The lack of homogeneity in European radiographers' education has become a pressing issue, as the unequal distribution of professionals leads to migration, which can prove tough when countries have different curricula. 'About 50% of our member societies have a shortage of radiographers and the other half is producing too many. In Italy, for instance, many radiographers who qualify struggle to find work and many will have to work for free to get a foot through the door. Consequently, many have come to Ireland and the United Kingdom for a job but, for others, their qualification may not be recognised because it may not be equivalent to bachelor level,' McNulty explained.
Having the same education could also help improve the profession's profile among medical specialties. Radiographers are simply under-utilised, yet research shows they would have the skills to take on more responsibilities, according to McNulty.
'I feel quite strongly how under-utilised and under-valued radiographers are. There is not enough recognition of our knowledge and skills in some countries, whereas in others radiographers are involved in reporting imaging examinations and performing certain procedures traditionally done by medical doctors. 'The impact radiographers can have on hospitals is dramatic. A lot of research shows that, when radiographers take on advanced practices such as these, it can result in efficiencies, save time and money, and well trained radiographers have been shown to perform such tasks as well as radiologists. Ultimately radiographers may improve patient care by providing a more timely report in certain instances,' he said.
Recognising radiographers' skills could be pertinent in countries with an acute shortage of radiologists, based on the experience of cooperation between radiographers and radiologists in the UK or Ireland, for example. In the end, a collaborative approach can only benefit healthcare, McNulty concludes.
Profiles:
With a master's in clinical health and postgraduate education in digital imaging processing and X-ray protection Håkon Hjemly is Manager of Policy for the Norwegian Society of Radiographers, covering health political issues and radiographers' role development. Earlier, he worked in Norway's private and public sector, as clinical radiographer, QA-administrator, manager, radiation protection officer, product specialist and sales rep. (CT, Mammography, C-arm), and pioneered identifying pitfalls and quality assurance controls for medical imaging digitisation at X-ray departments. He has chaired and delivered numerous presentations at international conferences. Håkon was elected member of the EFRS election committee in 2010, then Treasurer in the 2011-2014, and then EFRS Vice- President in 2014-2015 and President in 2015-2017.
Dr Jonathan McNulty is Associate Dean for Graduate Taught Studies and Head of Subject, Radiography in the School of Medicine, University College Dublin, Ireland. He oversees more than 75 postgraduate programs and continuing professional development activities across the school. He is President of the European Federation of Radiographer Societies (EFRS), and Board Member since 2014. He chaired the Education Wing, a network of 59 educational institutions within the EFRS, and Vice-President from 2016-2017.