Article • Impact of the new regulation
IVDR: Stop complaining, start contributing
The in vitro diagnostic regulation (IVDR) aims to make IVD products safer, more reliable, and sustainable. Unfortunately, it is also widely regarded a bureaucratic nightmare which will render many tried-and-true lab tests obsolete, slow down diagnostics and generate horrendous additional costs. At the ECCMID Day on Diagnostics, experts discussed the possible impact of the new IVDR on commercially available and in-house testing and why laboratories would do better to leave mere defiance behind.
Report: Wolfgang Behrends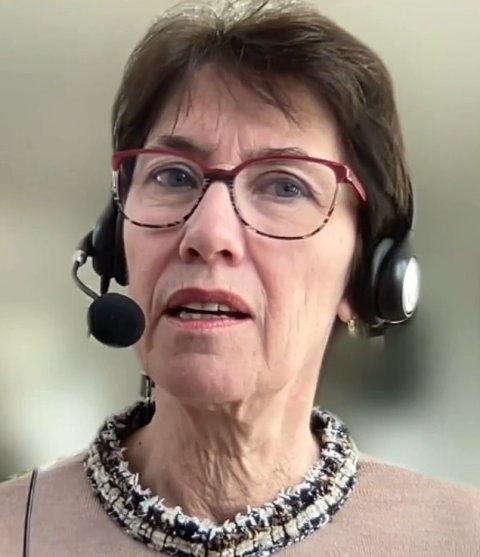 With large portions of the IVDR coming into effect in May 2022, the time for complaining about the new regulation is over, said Professor Elizabeth Macintyre, and instead appealed for a more constructive approach.
After all, the idea behind the new IVDR is sound, the expert attested: 'The basic principle is that we do maximum patient benefit for the money spent.' But while in principle, the bureaucrats devising the new rules act in the interest of the taxpayers and patients, they do not know about how laboratories work, she cautioned. 'We have to be at the table when the implementing acts are happening. The devil is in the details, so we have to be involved.'
Speaking as a board member of the Biomedical Alliance in Europe, Prof Macintyre advocated the role of the organisation, which represents 36 medical societies, in this process. 'It is very difficult for the European Commission to reach out to all medical specialties since there are so many. So, one of the main interests of the Biomed Alliance is to speak as a common voice for our members.' This gives the laboratories a chance to contribute to shape new legislation, rather than silently suffer its consequences.
Six years to work out LDT implementation
The impact of the new IVDR on everyday laboratory practice will likely be significant, the expert pointed out. 'A main difference between the previous directive on IVD and the new IVDR is that the former was open to member state interpretation – and the latter is not: It is to be applied as it is, to improve harmonisation and standardisation.' Unlike its predecessor, the IVDR now also covers diagnostic tests developed in-house (laboratory-developed tests; LDTs). 'This was born of good intention, to make sure that the tests are of optimal benefit to patients.' This was a matter of concern, as in-house tests tend to be more complex than commercially available solutions. A recent survey from the Biomed Alliance to assess IVDR readiness among its members revealed that LDTs make up roughly 26% of tests used in laboratories, with some fields relying on in-house solutions for more than half of their diagnostics.
Recommended article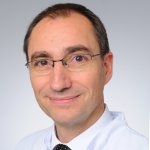 Article • New EU regulation
In May 2022 a shortage of several lab tests may come as many manufacturers struggle to comply with EU regulation requirements covering in vitro diagnostic medical devices (IVDR, Regulation (EU) 2017/746). Even modified tests and laboratory-developed tests will present a problem for hospitals and labs as explained by Dr Thomas Streichert.
Due to its high requirements for documentation, many critics see the new IVDR as a death knell for LDTs. However, there is a reprieve: Until May 2028, in-house tests may still be used under the condition that there is no equivalent solution on the market, or that the LDT is proven to be superior to the commercial alternative. While this is a much-debated issue, Prof Macintyre believes that, if the remaining six years are put to good use, viable solutions will be found, with the key element being continued constructive communication. 'The IVDR is there to dictate what we have to do, but it is up to us as diagnostic specialists to define and accompany how we do it.'
Who will go the extra mile for better tests?
Judging from the results of the IVDR survey, the Biomedical Alliance so far mainly seems to be preaching to the converted: countries with well-established pan-diagnostic federative structures, such as Belgium or the Netherlands, were overrepresented, while other countries, which are more likely to run into problems with IVDR implementation, tended to respond less often, the expert noted. 'My take-home message is that we need pan-diagnostic interaction between our societies, from pathologists and geneticists to laboratory medicine, if we want to face up to these regulations in an appropriate fashion.' She cautioned that countries which lack such umbrella bodies will have a hard time preparing their laboratories for the new requirements, and thus be more susceptible for diagnostics companies peddling their IVDR-compliant solutions, instead of developing tests on their own.
I'm worried that many people just won't bother anymore

Elizabeth Macintyre
Prof Macintyre made it clear that the new regulation will make a temporary, but significant dent in diagnostic test availability: 'There is no grandfather clause, so current tests will not automatically be accepted.' In other words, everything has to be retested – a tall order for the notified bodies in charge, with an estimated 30.000 to 40.000 tests to be approved. As a result, the diagnostic sector should prepare for vital tests simply disappearing, with no option of running in-house tests as a workaround.
Recommended article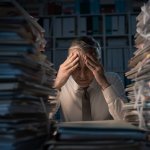 News • Experts on new IVD regulation
MedTech Europe, the European trade association for the medical technology industry including diagnostics, medical devices and digital health, ran an industry survey, which shows an urgent, high risk to the availability of IVD medical tests once the new IVD Regulation fully applies.
In the subsequent Q&A session, the expert voiced her concern of the increased regulatory requirements stifling motivation to create new or improved LDTs across the fields: 'I'm worried that many people just won't bother anymore.' She predicted that, as soon as one diagnostic test is on the market, most experts would be content with the status quo, as finding ways to improve the test would simply be too much hassle. While the development would roughly take the same amount of work, the paperwork is another story, Prof Macintyre cautioned: 'Bear in mind that you have to document every step, and clearly show to the health authority and national competence authority that everything is done according to good medical practice.'
Working together to share information
'Working towards IVDR compliance will be a major effort in terms of time and budget,' the expert summarised. 'The cost of diagnostics is going to increase – we don't know yet whether this will be offset by other benefits.' To be prepared for the new IVDR, member societies of the Biomed Alliance declared a general need for guidance – information, templates and workshops on existing and upcoming standards, availability of commercial diagnostic tests, and the sufficiency of both IVDR and ISO 15189 accreditation. Additionally, many felt that requirements for in-house tests should be more flexible.
To meet the demand for IVDR-related guidance, the expert appealed to the diagnostic specialties to establish overarching communication structures to provide and share information. While these structures should work on both national and European levels, possible synergies should be explored while redundancies should be avoided.
Profile:
Professor Elizabeth Macintyre, MD PhD FRCP FRCPath, is a diagnostic haematologist at the Necker-Enfants Malades Hospital in Paris, France, and President of the European Hematology Association (EHA). She is also board member of the Biomedical Alliance in Europe, an initiative of 36 European medical societies, and chairs the organisation's IVDR task force.