Image source: Adobe Stock/Smileus
Article • Confirming initial positive findings
First-tier rapid serology testing for Lyme disease
Lyme disease, the most common tick-transmitted bacterial infection in the world, is challenging to diagnose. Initial early-stage symptoms may include skin rash, fever, headache, fatigue, swollen lymph nodes, and/or body and joint aches. However, these symptoms are also associated with many other diseases and medical conditions.
Report: Cynthia E. Keen
In many cases, Lyme disease can be diagnosed based on clinical findings and a history of a tick bite or probable exposure. Laboratory testing is problematic, both with respect to confirming and ruling out the disease. Lyme disease serologic testing measures the levels of antibodies generated by the body in response to the infection. However, these antibodies may take several weeks to develop to a level where they can be reliably detected. Consequently, both false negative tests and false positive tests are a problem with first-tier Lyme serological assays. For this reason, a second-tier laboratory test is needed to confirm initial positive findings.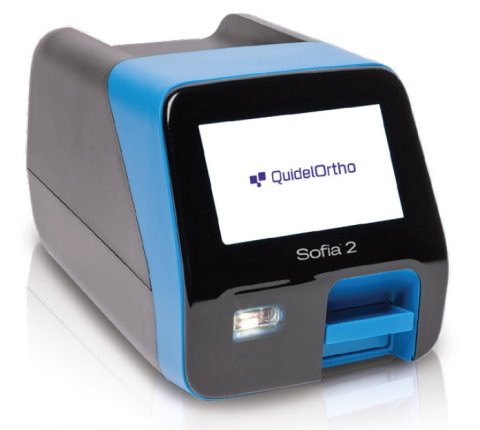 An on-site, point-of-care, rapid testing system that produces first-tier testing results within 3-15 minutes alleviates delays associated with initial analysis by an external laboratory. This rapid test, utilizing an advanced immunofluorescence-based lateral-flow technology (Quidel Sofia 2 Lyme+Fluorescent Immunoassay with CE Mark), has been available for clinical use in Europe since 2018, and also in the United States (Quidel Sofia 2 Lyme Fluorescent Immunoassay) (FIA).
Treating early stage localized Lyme disease with antibiotics
Positive test results help reinforce a physician's decision to prescribe antibiotics while awaiting the results of a second-tier test, especially if the physician believes that a patient may have been exposed to ticks. Antibiotics are very effective in treating early stage localised Lyme disease, and to prevent it from developing into second and third stages that are more difficult to cure and can cause serious medical problems.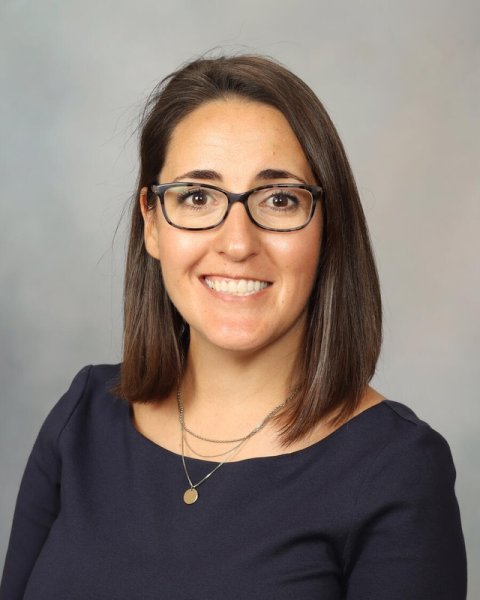 The rapid test is also useful for patients who presented with Lyme disease symptoms but had negative test results, and who have returned weeks later for a follow-up test to definitively confirm the initial results.
'In my opinion, the rapid FIA test's primary benefit is actually to rule out Lyme disease, not diagnose it, because it has a high negative predictive value (NPV),' says Professor of Laboratory Medicine and Pathology Elitza S. Theel, PhD, who also co-directs Mayo Clinic's Vector-Borne Diseases Laboratory Service Line in Rochester, Minnesota, US.
Researchers at Massachusetts General Hospital in Boston are the first to formally evaluate the performance of this single-use cartridge-based assay using lateral flow technology with an instrument reader, comparing it with a next-generation polyvalent enzyme immunosorbent assay (EIA) testing system (Zeus ELISA Borrelia VlsE1/pepC10 IgG/IgM (Zeus VlsE, Zeus Scientific), currently in use at the hospital. They report in the American Journal of Clinical Pathology that both of these first-tier serology assays show excellent agreement when combined with second tier immunoblot tests as a part of a standard two-tier testing protocol.1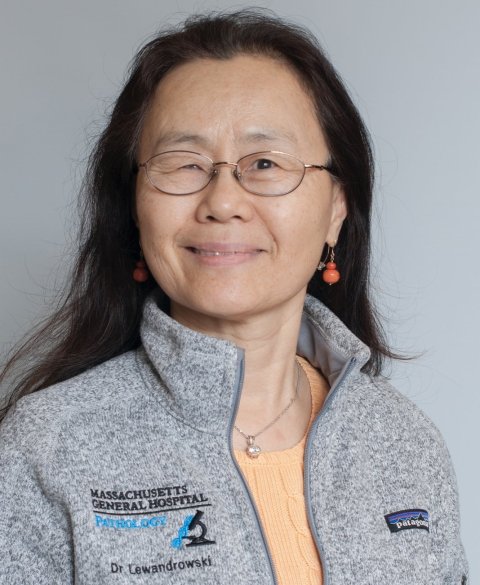 Rapid first-tier testing at a hospital, clinic, or doctor's office may be very good news for the estimated 600,000 individuals who annually contract Lyme disease. Central and Eastern Europe as well as Eastern Asia have the highest incidence, led by Scandinavian and Baltic countries, Austria, the Czech Republic, Germany, and Slovenia, according to statistics from the US National Institutes of Health (NIH).
'The test is well suited for laboratories and settings that wish to perform rapid Lyme testing on demand in a random-access mode as opposed to many Lyme assays that require batching,' writes the study's principal investigator, Elizabeth Lee Lewandrowski, PhD.
No refrigeration needed
The Sofia 2 analysers also offers additional benefits to healthcare providers. Testing materials do not require refrigeration. The test analyser is compact and portable, interfaces directly with most laboratory information systems (LIS) and may be configured for either single tests or batch testing to accommodate fluctuating volumes. Unlike most EIA testing systems, it provides differentiated IgM and IgG results, the FIA will generate differentiated IgM and IgG antibody results in a single test. (IgM antibodies are associated with early-stage Lyme disease; IgG antibodies appear later after infection).
Accurate and timely diagnosis of Lyme disease, particularly during infection, remains one of the greatest unmet needs in the realm of infectious disease diagnosis

Elitza S. Theel
For the comparative evaluation, the researchers tested serum specimens from 179 patients experiencing potential Lyme disease symptoms who presented at Massachusetts General Hospital. The researchers reported that positive predictive agreement (PPA) was 78.8% and negative predictive agreement (NPA) was 94.5%, which they said demonstrated clinically acceptable performance. Results of first-tier Lyme diseases tests differ, based on manufacturer, a key reason why a two-tier testing system for positive findings is a necessity. Additionally, the first-tier tests had a 96.2% PPA and a 100% NPA with the second tier immunoblot test performed at Mayo Medical Laboratories in Rochester, MN.
Global research initiatives are underway to develop direct diagnostic tests able to detect all major Borrelia species known to cause Lyme disease. The challenges to overcome are significant.
'Accurate and timely diagnosis of Lyme disease, particularly during infection, remains one of the greatest unmet needs in the realm of infectious disease diagnosis,' comments Theel. 'As pathologists and microbiologists, we have been moving our diagnostic capabilities for Lyme disease incrementally forward, with the development of increased sensitivity or novel direct detection methods. But we are still far from closing this diagnostic gap.'
Profiles:
Elitza S. Theel, PhD, is Director of the Infectious Diseases Serology Laboratory, Co-Director of the Vector-Borne Diseases Laboratory Service Line, and Professor of Laboratory Medicine and Pathology at Mayo Clinic in Rochester, Minnesota, US. She is a clinical microbiologist specializing in infectious disease serologic testing. Her specific interests and clinical focus include developing and evaluating novel serologic assays for the detection of vector-borne diseases, viruses, and dimorphic fungi.
Elizabeth Lee Lewandrowski, PhD, is an Assistant Professor of Pathology at Harvard Medical School and Research Faculty and a Clinical Laboratory Scientist in the Department of Pathology at Massachusetts General Hospital in Boston. Her primary research interests are in laboratory markers of cardiovascular disease, Lyme disease, and outcomes research in point-of-care testing. Dr Lewandrowski is a member of the Advisory Board of Harvard Medical School Harvard Health Publishing Lyme Wellness Initiative and the Research Director of Invisible International, an organization which offers free online courses about diagnosing and treating vector-borne diseases.
Reference: