Image source: Adobe Stock/fotohansel
Article • Regulatory challenges for AI-based diagnostics
Further IVDR changes: a step in the right direction, but…
New changes made to the timetable for the In vitro Diagnostic Medical Device Regulation (IVDR) across Europe could have a significant impact on manufacturers and users, an expert points out. While the extension of the transition period was a welcome step, other changes which were hoped for remain painfully absent.
Report: Mark Nicholls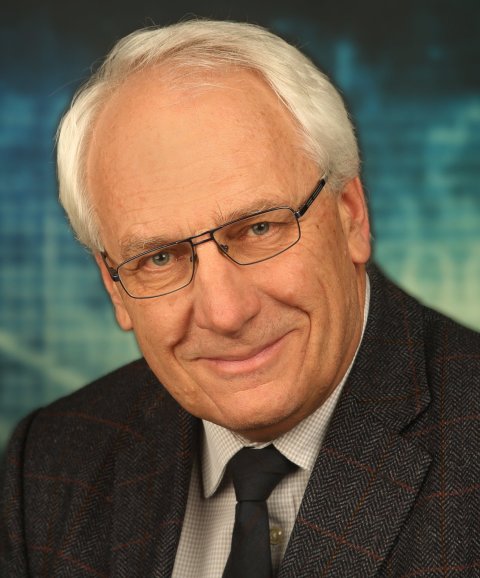 The transition period extension depends on the risk class of the device and only applies to existing, rather than new, devices. Professor Kurt Zatloukal, Head of the Diagnostic and Research Center for Molecular BioMedicine at the Medical University Graz in Austria, outlined the specific challenges for digital pathology and AI-based in vitro diagnostic devices (IVD). The transition period for these products, which are typically categorized as class C devices, has now been extended to May 2026.
Speaking at the 9th Digital Pathology and AI congress in London in December, the expert aims to outline the impact of these changes as well as reflecting on the main developments in recent months. A focus topic will be on the European Commission's (EC) updated IVDR timetable, but lack of exemptions or weakening of requirements that had been anticipated by some medical colleagues at hospitals and university centres. 'The second point is that application of IVDR to innovative devices such as digital pathology and AI algorithms is a new field,' he pointed out, 'so everybody has to learn: manufacturers, regulatory bodies and also the users.'
Recommended article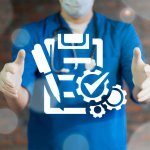 Article • Impact of the new regulation
The in vitro diagnostic regulation (IVDR) aims to make tests safer, more reliable, and sustainable. Unfortunately, it is also widely regarded a bureaucratic nightmare. At the ECCMID Day on Diagnostics, an expert proposed a more constructive approach.
Full IVDR compliance mandatory for new products immediately
Zatloukal explained that the extended transition period for those devices that are already on the market under IVDR was necessary both for manufacturers and notified bodies because of massive workload caused by additional efforts of IVDR, but also due to Covid-19.
This is a very rapidly developing field, and we expect many new products. For all these new products, IVDR applies fully already now

Kurt Zatloukal
As cancer remains the most relevant field for many applications of digital pathology and AI, these products typically fall under the class C segment of devices in the higher risk bracket. Under the new timetable, their extension period now ends on May 26, 2026. 'That means there is now still some time for those already on the market to get recertification under IVDR, but not for the new ones,' the expert pointed out. 'This is a very rapidly developing field, and we expect many new products. For all these new products, IVDR applies fully already now.'
Lab-developed tests: balancing patient safety and access
IVDR now also applies to IVD tests manufactured by a health institution that are to be used in that institution, which are commonly known as lab-developed tests. For these devices, the general safety and performance requirements have to be met. This is a major challenge for a diagnostic laboratory, Prof Zatloukal said: 'One has to be aware of the consequences in case an industrial device is used outside of its intended purpose, which means it falls under the requirements of lab-developed tests. 'Here, I see a lack of information for users who make a diagnosis with such a device.' This will be particularly relevant with the rare diseases field, the expert added; since the market is not large – and therefore, not profitable – enough for commercial products, most diagnostics are performed through lab-developed tests.
Adapting to the new IVDR remains a complex undertaking for many affected parties, even though awareness of the issues has increased in the past year, Zatloukal finds. As the expected exemptions for using IVDR in a hospital or university complex did not come to pass, and the only significant change was the extension of the transition period, he sees this was a very clear message from the EC – 'that they do not want to weaken the requirements of IVDR.' While the underlying principle of IVDR is to improve patient safety, he warns that if the implementation prevents access to a certain diagnostic assay, that may also lead to some harm.
Recommended article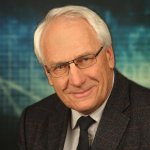 Article • Regulatory issues for AI and digital pathology
Despite a five-year transition period for In-vitro Diagnostic Medical Device Regulation (IVDR), experts fear many actors in the field are still not prepared for the regulations coming into force.
The need for dialogue remains
The new regulation remains particularly challenging for pathologists, the expert believes. Covering a wide range of diseases, they often take an individualised approach, with many diagnoses relying on lab-developed tests. 'Because simply no industrial product is available on the market,' he said. In the context of IVDR, when using an AI-based algorithm for diagnostic decision-making, the whole workflow has to be considered from tissue collection, staining, scanning, and the algorithm, as well as how the result is displayed to the pathologist, Zatloukal added.
While there is now some clarity because of the amendment published in December – with the extension of the transition period, the expert argues that there remains a need for dialogue of manufacturers, regulators and users to better understand how IVDR requirements are applied to the specific characteristics of digital pathology and AI algorithms.
Profile:
Kurt Zatloukal is Professor of Pathology and head of the Diagnostics and Research Center for Molecular Biomedicine at the Medical University Graz in Austria. His research focuses on the molecular pathology of metabolic liver diseases and cancer as well as molecular diagnostics and machine learning approaches for digital pathology and is in the development of standards related to molecular diagnostics.