Article • Laboratories
Emergency POCT
Point-of-care testing can play an influential role in reducing over­crowding in hospital emergency departments.
Report: Mark Nicholls
shutterstock.com/Matej Kastelic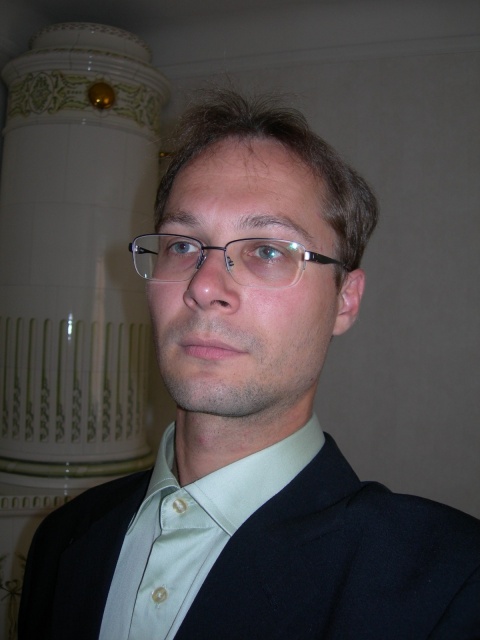 Emergency medicine consultant Ulf Martin Schilling MD, based in Linköping, Sweden, believes that the strategic use of POCT can improve patient flow through departments and in some cases initially avoid the need for patients to attend. In a recent symposium Dr Schilling posed the question: 'POCT in the Overcrowded Emergency Department - Can It Make a Difference?' during the AACC (American Association for Clinical Chemistry) conference, held in Denmark this September. The use of point-of-care tests (POCT) in various patient care settings was examined, with a focus on clinical decision-making and improved patient outcomes.
Speaking to European Hospital after the event, he said that, although emergency departments (ED) with increasing public demand are becoming ever more overcrowded, on the spot tests can be used to help alleviate this. Improvements in the survival rate of critically ill patients in the ED are directly related to the advancement of early recognition and treatment though frequent episodes of overcrowding.
With prolonged waiting times forcing EDs to operate beyond their capacity and threaten to impact upon patient care, he suggested point of care testing can be brought into play at every stage. 'We have good evidence, for example that, if you empower GPs with POCT analysis, the number of unnecessary referrals can be reduced because GPs can reliably rule out disease and do not need to refer some patients,' he explained. 'And if you use POCT in the ambulance, you can improve the overall process for the patients because you are winning time at the ED.'
shutterstock.com/Matej Kastelic
Once in the emergency department, POCT can be used at the triage stage to safely identify urgent cases, and save more time as well in the diagnostic and treatment stages. As a result, the process towards one of the main goals of the emergency department will be speeded-up: the decision on whether a patient is admitted, discharged or referred elsewhere.
'At every different step of the emergency process and on every single patient's process you can be losing time,' Schilling emphasised. 'If this happens for a team caring for 6-8 patients, all the different delays in the patient process will accumulate to a critical level. As a result, your team will not be as effective and you find your department in an over-crowding situation.
'Overcrowding is not so much about how much space or how many beds you have but mostly about when emergency department staff cannot work efficiently any more in processing patients. But, if you reduce the delays at the front end, you will have faster processes and you gain time on each patient. Even small earnings in time will give the emergency team the possibility to work efficiently. The key is to have a more efficient process that will reduce the effect of overcrowding and this can be achieved with point of care testing. 'In recent years, particularly during the last decade, POCT has evolved due to new technology, and the range and accuracy of many tests has become better as well as the quality.'
POCT in the ED can include virtually all relevant testing in emergencies, urgent and acute care, he said. 'To be approved by the authorities, POCTs have to follow the same regulations as the core laboratories, which means the major producers must maintain very high standards of quality,' he added.
However, in the use of on the spot tests in emergency departments there is inconsistency across Europe in the use of such testing in emergency departments, often due to factors such as the remuneration system, a limited analysis of front-end investment towards cost-return in the overall process, and the policy of the local hospital and trust.
To profit from the potential of point of care testing at the pre-hospital, hospital and post-hospital level, he suggests, a knowledge-based change of culture among local staff and management is essential. Training and knowledge about the possibilities – and limitations – of POCT is crucial for efficient implementation of new systems and tests. 'If you can process patients in a much smoother way, it improves flow and reduces the crowding problem. 'Point of care testing,' he concluded, 'can make a difference in the overcrowded emergency department and can contribute to alleviating the effects of overcrowding.'
Profile:
Dr Ulf Martin Schilling is head of the clinical education and simulation department Clinicum East Sweden and the unit of testing, innovation and technology assessment. A consultant in emergency medicine and specialist in Internal medicine, he is also a consultant in simulation and implementation at the University hospital of Linköping, Linköping, Sweden. His research interests include patient flow, POCT, the economics of the emergency department, and point-of-care ultrasound.