Sponsored • Covid-19 management
Rapid and robust PCR testing for infectious diseases at Innklinikum Altötting and Mühldorf
The Covid-19 pandemic has highlighted the importance of the fast and accurate diagnosis of infectious diseases in clinical settings. Fortunately, even before the urgency seen in this unprecedented situation, PCR-based diagnostic workflows were already evolving to offer turnaround times of under an hour. This allowed clinicians to quickly test patients arriving at hospital for Covid-19, and various other respiratory viruses, before admission to protect other patients and hospital staff from outbreaks. In this article, Harald Maier, Head of the Laboratory, discusses the implementation of rapid molecular diagnostics in the central clinical diagnostics laboratory at Innklinikum Altötting and Mühldorf, highlighting how the use of PCR testing has benefitted the hospital during the Covid-19 pandemic.
By Harald Maier, Head of Laboratory, Innklinikum Altötting and Mühldorf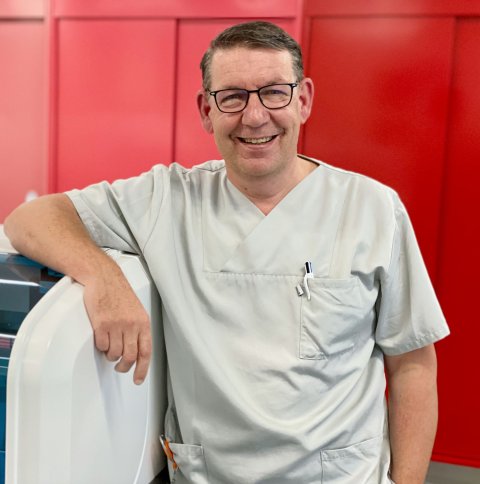 Infectious diseases have long taken a toll on healthcare services but, in modern times, none has quite had the impact of Covid-19, which sparked a worldwide pandemic of monumental proportions. The World Health Organization (WHO) declared a Public Health Emergency of International Concern following the first reported cases of SARS-CoV-2 in early 20201 and, since then, the virus has grasped the world, leaving virtually no country untouched. To this day, the exact figure for the number of Covid-19 related deaths is still debated, but many agree that there were upward of 3.3 million deaths worldwide by the end of 2020.2 Hospital-acquired infections are thought to have contributed to these cases significantly, putting healthcare workers and vulnerable patients at risk.3
Nosocomial infections already posed a serious threat to healthcare institutions across the globe long before the Covid-19 pandemic, affecting approximately 6.5 % of hospitalised patients in the European Union (EU) and European Economic Area.4 One of the main culprits is tuberculosis (TB), which was responsible for an estimated 32,000 deaths worldwide in 2015 alone.5 Although rates for TB in Europe as a whole are actually comparatively lower than in other parts of the world, it remains a public health crisis as incidences are on the rise in certain high-risk TB areas.5 Not only this, but the evolution of extensively multi-drug resistant TB – unaffected by the usual first- and second- lines of antibiotics – is most prevalent in this area of the world and a key driver of the European TB epidemic.6 Reports also demonstrate that total TB-related deaths have increased significantly as a result of the Covid-19 pandemic.7
Antibiotic resistance of this kind remains a major public health concern in the EU, as an estimated 670,000 infections are caused by drug resistant bacteria each year, resulting in 33,000 deaths as a direct consequence.8 Of these, Methicillin-resistant Staphylococcus aureus (MRSA) is considered one of the most notorious causes of nosocomial infections by a drug resistant pathogen.
Preventing nosocomial infections
The spread of infections of any kind can have devastating consequences, particularly in healthcare environments with vulnerable patient populations – the young, the elderly and the immunocompromised – not to mention the risk to staff wellbeing. The dynamic nature of hospital environments and the vast numbers of patients, visitors and staff who enter their doors daily can allow pathogens to spread quickly, leading to endless sources of infection.
Institutions worldwide are doing everything in their power to prevent hospital-wide outbreaks, and rapidly diagnosing infectious diseases is an effective method to determine risk.9 For this, molecular methods remain the gold standard for diagnosing respiratory infections in a clinical setting. Rapid antigen tests are adequate for diagnosing Covid-19 in symptomatic patients who have high viral loads,10 but they lose accuracy when a patient is further from peak replication.11 The higher sensitivity and specificity offered by molecular tests provide clinical staff with a wider investigative window, meaning they are more likely to result in a correct diagnostic for these patients.
Unprecedented demands for testing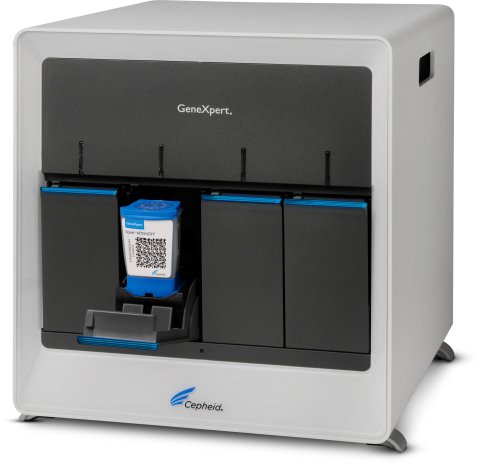 For this very reason, the InnKlinikum – comprising two of the largest and most efficient healthcare providers in the Inn-Salzach region, Altötting and Mühldorf am Inn, as well as Burghausen and Haag hospitals – integrated a suite of Cepheid GeneXpert® systems to rapidly test patients for infectious diseases, including TB, MRSA, Covid-19, influenza A and B, and RSV. Harald Maier, Head of the Laboratory at the Altötting and Mühldorf hospitals, who oversees all of the four units, explained: "Mühldorf hospital has worked with the GeneXpert system for several years and integrated it into its diagnostic workflow for various infectious diseases, including TB and MRSA. So, when all four hospitals joined together under the umbrella of the InnKlinikum in 2020, our other units were able to see firsthand just how beneficial this instrument could be."
"And then, of course, the Covid-19 pandemic hit with full force, and we were left with no choice but to seek a reliable and efficient means of PCR testing patients for SARS-CoV-2," Maier continued. "The demand grew exponentially as we began testing patients in the emergency room before admission. We did everything we could to avoid placing anyone onto the ward, where they could mingle with staff members and vulnerable patients, without confirmation of a negative SARS-CoV-2 PCR test. However, unfortunately, as we serve up to 45,000 inpatients every year and house 972 beds, testing became a significant bottleneck as we didn't have the necessary capacity, and we needed a simple, flexible and easy-to-implement PCR system that could deliver results quickly and fit harmoniously into our workflow."
Robust clinical results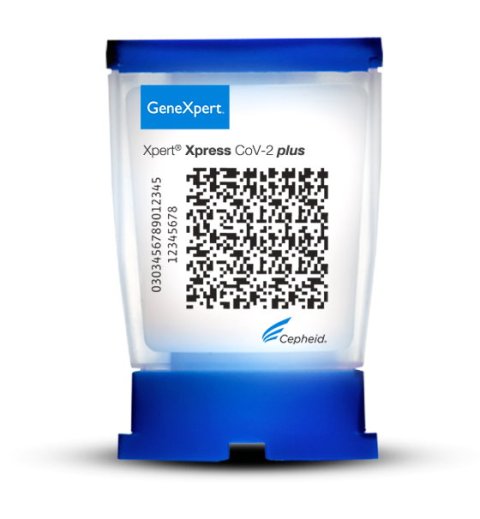 "We swiftly turned to our Cepheid contacts, who set up a new GeneXpert system very quickly, expanding our scope for testing from one small device in Mühldorf hospital to an additional sixteen-channel instrument in Altötting," Maier continued. "This system allows us to run eight patients' samples simultaneously and individually with extremely few failures, avoiding delays from repeat testing. It's as simple as inserting the pipette sample, closing the lid and away you go, making it ideal for any setting. The device also provides much more clinical data than other systems on the market with amplification curves, allowing us to troubleshoot and determine whether the results are analytically clean. Even more beneficially, the Xpert® Xpress CoV-2/Flu/RSV plus test screens for SARS-CoV-2, influenza A and B, and RSV at the same time, and in one cartridge, streamlining testing workflows. We have worked with Cepheid for many years, and already knew that these systems are extremely robust and very rarely experience failures, giving us confidence that each cartridge would produce a usable result."
Turning to a partner you can trust
Maier elaborated: "The decision to work with Cepheid was more than just convenience. The company has always shown us that it stands for rapid and accurate qualitative and quantative diagnostic tests, and demonstrates significant know-how in PCR – and point-of-care PCR testing in particular. The market during the pandemic was full of uncertainty, as young companies sprung up quickly to answer the demands for PCR testing, with very little – or sometimes no – experience in diagnostics. In contrast, we knew that Cepheid devices could deliver on the quality and robustness that we needed, just as they always had in the past. We are now looking forward to expanding our testing to various other diseases, including hepatitis B and norovirus, and increasing our throughput, which is an easy addition given the modularity of the system."
To find more information, please click here.
References:
COVID-19 Public Health Emergency of International Concern (PHEIC) Global research and innovation forum. (2020). Retrieved 24 May 2022, from https://www.who.int/publications/m/item/covid-19-public-health-emergency-of-international-concern-(pheic)-global-research-and-innovation-forum
The true death toll of COVID-19: estimating global excess mortality. (2020). Retrieved 24 May 2022, from https://www.who.int/data/stories/the-true-death-toll-of-covid-19-estimating-global-excess-mortality
Correa-Martínez, Carlos L et al. "Healthcare-Associated SARS-CoV-2 Transmission-Experiences from a German University Hospital." Microorganisms vol. 8,9 1378. 8 Sep. 2020, doi:10.3390/microorganisms8091378
Kärki T, Plachouras D, Cassini A, Suetens C. Burden of healthcare-associated infections in European acute care hospitals. (2019). Wien Med Wochenschr. 169(Suppl 1):3-5. doi: 10.1007/s10354-018-0679-2. Epub 2019 Jan 24. PMID: 30680486
Basic facts on tuberculosis (TB) in the WHO European Region. (2019). Retrieved 24 May 2022, from https://www.euro.who.int/en/health-topics/communicable-diseases/tuberculosis/data-and-statistics
Tuberculosis. (2016). Retrieved 24 May 2022, from https://www.euro.who.int/en/health-topics/communicable-diseases/tuberculosis/tuberculosis-read-more
World TB Day 2022: Invest to End TB. Save Lives. (2022). Retrieved 24 May 2022, from https://www.euro.who.int/en/media-centre/events/events/2022/03/world-tb-day-2022-invest-to-end-tb.-save-lives#:~:text=24-March-2022-World-Tuberculosis-TB-Day-2022-will-help-inspire-action-to-finally-end-TB.
Antimicrobial resistance surveillance in Europe 2022 – 2020 data (2022). (2022). Retrieved 24 May 2022, from https://www.euro.who.int/en/health-topics/disease-prevention/antimicrobial-resistance/publications/2022/antimicrobial-resistance-surveillance-in-europe-2022-2020-data-2022
European Centre for Disease Prevention and Control. (2020) Coronavirus Disease 2019 (COVID-19) in the EU/EEA and the UK – the eight update. Retrieved 24 May 2022 from www.ecdc.europa.eu/sites/default/files/documents/covid-19-rapid-risk-assessment-coronavirus-disease-2019-eighth-update-8-april-2020.pdf)
Collection S, Shipment. Laboratory testing for coronavirus disease (COVID-19) in suspected human cases. Interim guidance 19 March 2020.
Source: Cepheid