Article • From the MS Experts Summit
An update on MR imaging in Multiple Sclerosis
This year's "MS Experts Summit" sees 18 clinicians and researchers convene online for seven sessions during this summer.
Report: Cornelia Wels-Maug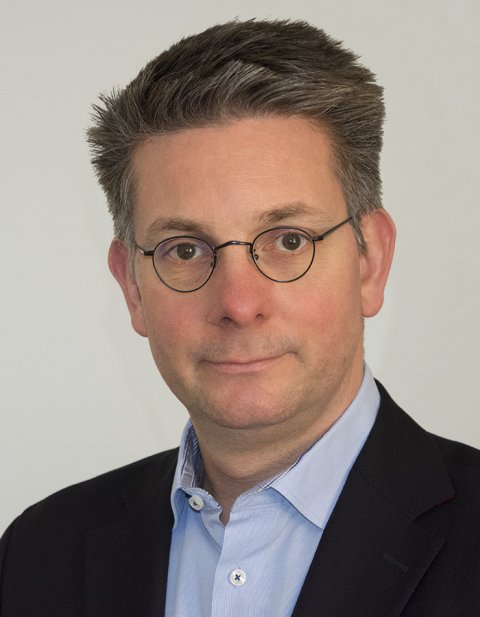 Under the motto "People with MS: 360º evidence-based daily management" international speakers with expertise in various domains of multiple sclerosis (MS) exchange their latest advances in managing patients suffering from this disease.
In his talk "MRI imaging in MS, an update: diagnostic criteria and techniques", Prof. Dr. Mike P. Wattjes, Head of Neuroinflammatory and Neuroinfectiological Neuroradiology, Hannover Medical School, discussed how magnetic resonance imaging (MRI) of the brain and spinal cord can enable an early and accurate diagnosis of MS. Whilst making the case for standardizing MRI acquisitions, he also cautioned about how to distinguish MS from other neurological diseases that mimic some of its aspects. Furthermore, Wattjes discussed the latest insights into biomarkers' ability to predict the course of MS.
Standardization for more precision
The standardization of MR acquisitions of the brain and spinal cord images is crucial to facilitate an early and specific diagnosis of MS. In its absence, it can be more difficult to follow-up patients precisely as it is more challenging to determine whether there are new lesions or whether existing ones have increased or decreased in size. Hence, standardization is pivotal for being able to compare a follow-up MRI with a reference MRI. This can be achieved by standardizing several parameters including the choice of pulse sequences, spatial resolution, the dosage of contrast media, the magnetic field strength, or the positioning of the brain in the scanner by choosing certain anatomic landmarks like the Hy-fa line.
Imaging is only one part in the holy trinity – clinical presentation including cerebral spinal fluid should also be considered

Mike Wattjes
Wattjes pointed out that the magnetic resonance imaging in multiple sclerosis (MAGNIMS) guidelines are an example of how to standardize the MRI acquisition. Formulated in 2016 to improve on the previous McDonald diagnostic criteria from 2010, MAGNIMS were founded on evidence and expert opinions. These MAGNIMS guidelines, which were updated and are currently being reviewed, are now also applicable for paediatric patients. For a brain MRI acquisition, Wattjes recommended using a 3T MRI as it can detect more lesions than a 1.5 Tesla MRI, but its use is not mandatory. However, when scanning the spinal cord, he advised to use a 1.5 Tesla MRI since a 3T Tesla has no added value in respect to detecting spinal cord lesions.
As important as imaging is in making an MS diagnosis, Wattjes cautioned never to exclusively focus on imaging, but to always consider it in the context of the clinical and laboratory (particularly cerebrospinal fluid (CSF)) findings in order to avoid a false positive diagnosis: "Imaging is only one part in the holy trinity – clinical presentation including cerebral spinal fluid should also be considered".
The relevance of cortical lesions
At beginning of the disease course, the presence and the number of cortical grey matter lesions predict the conversion to a secondary progression in later disease stages, but also the time intervals between disease onset and the beginning of the secondary progressive MS phase. Therefore, it is particularly important to detect cortical lesion(s) at the diagnostic stage of MS. However, cortical lesions are difficult to identify on the MRI. Although the sensitivity in terms of detecting cortical lesions can be improved by applying double-inversion recovery (DIR) or phase sensitive inversion recovery (PSIR) MRI pulse sequence, it comes at the price of a remarkably high inter-rater variability. Hence, although cortical lesions are recommended for MS diagnosis, they are not for MS monitoring. This is because the risk of a false positive and a false negative reading are too high, which than subsequently could lead to a false positive or false negative in terms of treatment escalation.
In addition to the diagnosis, imaging is immensely helpful to predict the disease course. A good baseline assessment including the posterior fossa (particularly the brain stem), cortical grey matter and the spinal cord are important. The disease activity, especially demonstrated by the presence of contrast enhancing lesions and active T2 lesions early in the disease course, can have a predictive value in terms of the development of secondary progressive MS.
Another important marker for predicting the long-term disease course of MS are infratentorial lesions that are located in the brain stem or the cerebellum. The number of Infratentorial lesions, especially those in the brain stem, have a high predictive value with regards to long-term disability.

MS or a differential diagnosis?
Imaging is important for diagnosing MS and for excluding differential diagnoses, which are diseases that mimic MS clinically and also in terms of imaging findings (see Figure 1). As this can lead to a false positive MS diagnosis, it is crucial to differentiate MS from diseases that mimic its conditions. In the case of the ischemic small vessel disease, which is the most frequent reason for a false positive MS diagnosis, this can be done with the help of a spinal cord MRI. Since patients suffering from small vessel disease typically do not present with an abnormal spinal cord, whereas those with MS always almost do, an MRI of the spinal cord brings clarity. Susac is another important differential diagnosis. It is a disease where patients can even present with imaging findings that fulfil the diagnostic criteria of MS, even though they do not have MS. In this instance, the assessment of the central vein sign helps differentiating MS from Susac, with the latter not showing the central vein sign.
Profile:
After studying medicine at Hannover Medical School, Dr. Mike Wattjes interned in the Department of Neurology, University Hospital Bonn, in 2001. In 2002, he began his residence in the Department of Radiology, University Hospital Bonn, and started research in the field of high-field MRI applications in neuroradiology, focusing particularly on neuroinflammatory diseases like multiple sclerosis (MS). In 2007 Wattjes became a research fellow at the MS and Alzheimer Center, VU University Medical Center Amsterdam, where he was appointed senior staff radiologist in 2009. In 2017 Wattjes accepted a senior staff position at Hannover Medical School's Department of Neuroradiology where he has been Professor of Neuroradiology since February 2019.