Image source: Shutterstock/GoodStudio
Article • Nitrogen dioxide levels
Air pollution linked to higher COVID-19 mortality
Scientists have unearthed a possible link between the severity of COVID-19 and air quality. The preliminary study – looking at whether areas with higher levels of air pollutants in England are associated with a larger number of cases/deaths from COVID-19 – was conducted by a team from the University of Cambridge.
Report: Mark Nicholls
Aware of the effects that air pollutants have on human health – and that initial symptoms of COVID-19 include fever, with some patients developing serious respiratory problems – for their study, the scientific team used publicly available data from multiple air monitoring stations across the country where a minimum of 2,000 SARS-CoV-2 infections and 200 deaths were reported in the period from February to early April 2020. They analysed the data on total COVID-19 cases and deaths, against the levels of three major air pollutants, collected between 2018 and 2019, when no COVID-19 case was reported.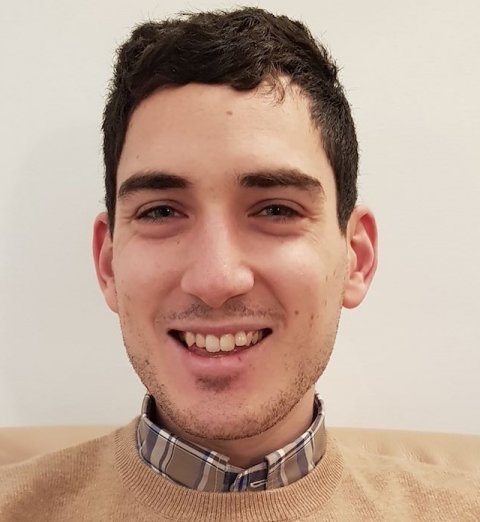 People exposed to higher levels of certain pollutants were found to be at higher risk of COVID-19 infection and/or death when taking into account differences in population density from region to region. 'We used different approaches to reach these conclusions,' researcher Marco Travaglio explained. 'After gathering air pollution data from the European Environmental Agency, we then compared it to lab-confirmed numbers of cases and deaths from COVID-19 as reported by government official sources. We used multiple statistical models to account for the effects of demographics and found that air pollution is strongly associated with COVID-19 mortality, whether you live in a highly populated area or not.'
The largest number of COVID-19 deaths in England occurred across London and the Midlands, reflecting the geographical distribution of COVID-19 related cases. Previous studies have shown that the annual average of nitrogen dioxide (NO2) concentrations are largest in these two regions. 'Our results provide the first evidence that SARS-CoV-2 case fatality is associated with increased nitrogen oxide and nitrogen dioxide levels in England.' London, the Midlands and the North West show the largest concentration of these air pollutants, with Southern regions displaying the lowest levels in the country, and the number of COVID-19 deaths follows a similar trend,' explained Travaglio, a PhD student at the Medical Research Counxil (MRC) Toxicology Unit, Cambridge.
While the implications could be far-reaching, the researchers emphasise that their findings are only preliminary and only show a correlation, and that further research is needed to confirm that air pollution makes COVID-19 worse. 'Data is compelling and certainly flags up several important issues,' he pointed out, 'but more work needs to be done before our findings can turn into concrete policies that can aid against the fight against COVID-19. The major implication for the time being is that our study raised interesting hypotheses regarding the effect of air pollution on the current epidemic and adds yet another piece to the puzzle and shows that air pollution could be linked to human health in ways that no-one imagined before.'
Recommended article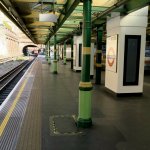 Article • Public health
The sunny Sunday of March 22, 2020, may well go down as a watershed date in the context of Coronavirus in the UK. A couple of days earlier, UK schools had closed en masse – open only thereafter for children of key workers – and the British government had advised that pubs, bars, cinemas, gyms and restaurants should close and people should adhere more rigorously to social distancing.
Supported by the Medical Research Council, the research has been carried out by the lab of Dr Miguel Martins at the MRC Toxicology Unit in Cambridge, with Travaglio sharing first authorship of the manuscript with Yizhou Yu. It also includes evidence from Northern Italy and the USA that high levels of air pollution are linked to deadlier cases of COVID-19. This comes at the height of the UK coronavirus lockdown with significant falls in car and public transport use. In addition, Department for Energy, Food and Rural Affairs (Defra) monitoring data for NO2 in London, Leeds, Manchester, Cardiff, Edinburgh, Liverpool, Bristol and Newcastle, found big reductions in emissions (at the end of March 2020) compared with the same time last year.
Despite the fall in NO2 emissions, citizens in UK cities were warned by the European Public Health Alliance (EPHA) that exposure to air pollution could increase their risk of dying from COVID-19. In 2019, ten hospitals in the most polluted areas of London were equipped with air quality monitors to measure levels of toxic air and help protect patients and staff after a study found 60% of hospitals and NHS facilities in inner London were located in areas that exceed air quality pollutant levels.
Profile:
Marco Travaglio is a second-year PhD student at the University of Cambridge. Prior to the COVID-19 outbreak, his project mainly involved looking at selective cell death in cell models of Parkinson's disease but, more recently, in the light of the coronavirus crisis, he and his team have re-focused efforts towards COVID-19 research.