Image source: Adobe Stock/paffy
Article • Gender-specific symptoms
AI pilot project: Early detection of heart attacks in women
One of the most important AI health pilot projects for the early detection of heart attacks in women is launched. PwC Germany and Strategy& are collaborating on the project with the Peter Osypka Heart Center Munich and the Technical University of Munich under the patronage of Judith Gerlach, Bavarian State Minister for Digital Affairs. The goal is to develop a forward-looking gender-specific AI application to detect gender-specific symptoms earlier and further reduce mortality from heart disease, especially among women. Until now, AI applications have too often been fed with data that focus on male symptoms.
For medicine in Bavaria – and prospectively also nationwide – the project aims to create added value in the form of insights and concrete use cases that can be made available to research and science. This added value comes, for example, from best practices for the responsible use of AI, network building for future projects, development of new service offerings, scalability of applications – and, of course, the potential reduction of misdiagnosis of heart attacks. 'This is a good example of how many of the challenges ahead are best met when different disciplines work together and human expertise is combined with pioneering technologies. We are therefore very excited about this pioneering collaboration in an important field. AI can help to make it easier to collect, evaluate, objectify and specify health information – especially when it comes to gender-specific differences, which are very large in the prevention, diagnosis and treatment of cardiovascular diseases,' explains Petra Justenhoven, spokesperson for the Management Board at PwC Germany.
Gender Health Gap: Women at a disadvantage in heart health
Scientific studies show significant differences in women and men when it comes to the symptoms of heart disease and the corresponding treatment: for example, the symptoms for a heart attack are much less clear-cut in women than in men. Severe chest pain that can radiate to various parts of the body – a typical indication of a heart attack in men – is less evident in women. Rather, many women are more likely to report feelings of pressure or tightness in the chest. As a result, many of these complaints may not be interpreted correctly and quickly enough, and women may undergo adequate diagnosis later than men. Incorrect or delayed diagnosis and the resulting ineffective treatment massively increase the likelihood that cardiovascular diseases in women will take an unfavorable, in the worst case fatal, course. Women are also less likely to receive interventional treatments and rehabilitation measures than men. As a result, the mortality rate among men has fallen much more sharply than among women in recent decades.
Recommended article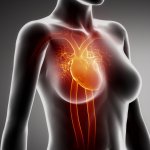 Article • Sex differences in heart failure
The hearts of men and women are different – while this insight has been established for quite some time now, it might even surprise cardiologists just how deep these differences really run. In her presentation at this year's ESC, Diana Bonderman, MD, gave a comprehensive roundup on sex differences in risk factors and subtypes of heart failure.
'With cardiovascular disease being the leading cause of death in Germany, it is overdue to use ways of AI to identify those people who have so far fallen through the screening grid. Women in particular could benefit from the AI project now initiated, either to prevent them from suffering cardiovascular disease or so that an existing condition can be treated more quickly and in a more targeted manner,' said PD Dr. Clemens Jilek, Senior Physician for Cardiology and Electrophysiology at the Peter Osypka Heart Center Munich.
An interdisciplinary team from research, clinical medicine, artificial intelligence and trustworthiness as well as innovation and strategy consulting has been assembled for the project. Over the next two years, they will develop – together with other partners – a scalable AI model.
Source: PwC