Image source: Adobe Stock/CLIPAREA.com
Article • Sex differences in heart failure
Why a closer look at a woman's heart matters
The hearts of men and women are different – while this insight has been established for quite some time now, it might even surprise cardiologists just how deep these differences really run. In her presentation at this year's ESC, Diana Bonderman, MD, gave a comprehensive roundup on sex differences in risk factors and subtypes of heart failure.
Report: Wolfgang Behrends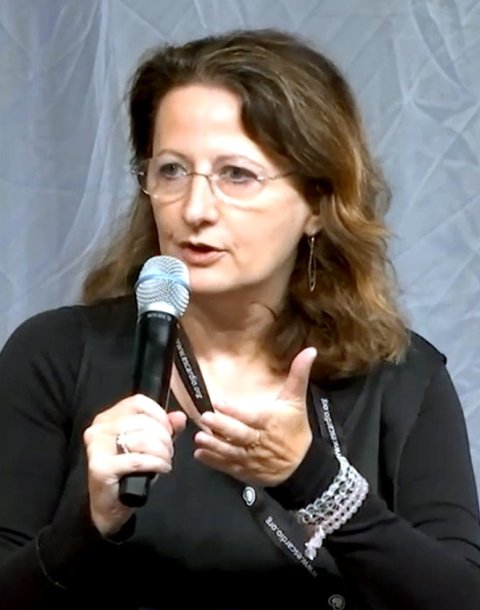 'Sex basically impacts everything in heart failure; it impacts on physiology, on risk factors, on pathophysiology, on clinical presentation, on heart failure phenotypes, and also on prognosis,' said the expert, who is Director of Division of Cardiology in the Department of Internal Medicine II at the Medical University of Vienna, Austria.
The differences start with the underlying causes for heart failure: While most female patients suffer from endothelial inflammation and coronary microvascular dysfunction, men predominantly develop macrovascular disease, myocyte necrosis and scar formation.1 This in turn affects the HF phenotype – heart failure with preserved ejection fraction (HFpEF), Takotsubo cardiomyopathy and peripartum cardiomyopathy (PPCM) are more common for women,2,3 heart failure with reduced ejection fraction (HFrEF) for men.4 'Interestingly, while female patients frequently report to retain lower quality of life and greater exercise limitation, they face a better survival prognosis that their male counterparts,' Bonderman noted.
Common risk factors carry more weight for women
We find that male patients die from right heart failure or sudden cardiac death, while female HF patients die more from infection and malignancy

Diana Bonderman
As disease manifestations differ strongly between the sexes, so do the risk factors, she cautions – and the odds really seem stacked against the female population here: Diabetic women have a much higher HF risk than males5, and obesity plays a much greater role in women developing HFpEF than in HFrEF for men.6 While hypertension raises the risk for congestive HF for all patients, it does more so for females.7 And even though smoking is less prevalent among women, the ones that do smoke do so at the expense of – again – increasing their HF risk more than men.8 To make matters worse, the expert noted, this imbalance only gets more pronounced with age.4
On the other hand, pathologies of the heart tend to affect men more directly than women: Male HFpEF patients display a higher diastolic pressure gradient and worse right ventricular function than females. 'We find that male patients die from right heart failure or sudden cardiac death, while female HF patients die more from infection and malignancy.9 So, male patients die from right heart failure and HFpEF and female patients die with HFpEF,' Bonderman summarised.
Impact of breast cancer treatments and early menopause
Sex-specific risk factors also play a greater role for women: Beyond the already mentioned PPCM, heart failure risk is also connected with factors related to breast cancer – or, more specifically, its therapies: anticancer treatments with anthracyclines or trastuzumab, endocrine therapy or radiotherapy all count towards women's HF risk. Looking to a recent South Korean study,10 Bonderman pointed out the HF risk associated with premature (age < 40) and early (< 45) menopause: 'What the researchers saw is an association between the onset of menopause; so, the earlier the menopause, the higher the risk of developing heart failure.'
Recommended article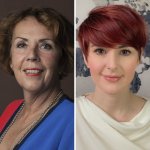 Article • Women's heart health
The critical times in a woman's life of pregnancy and the menopause – and their relation to heart health – is explored at the ESC. The defined field of gender-specific cardiology is becoming an increasingly important area of focus, experts say.
The expert also gave her ESC audience an update on sex differences in hypertrophic cardiomyopathy (HCM):11 'We know that there is a male predominance, but females are older at first presentation and present more frequently with symptoms. They have more advanced cardiac remodelling, and decreased exercise capacity compared with male patients.' Bonderman also advised her colleagues to take extra care of the cutoff values for HCM diagnosis – because of their smaller hearts, female patients often pass under the diagnostic threshold of 15 mm maximal wall thickness (MWT), she cautioned.
References: