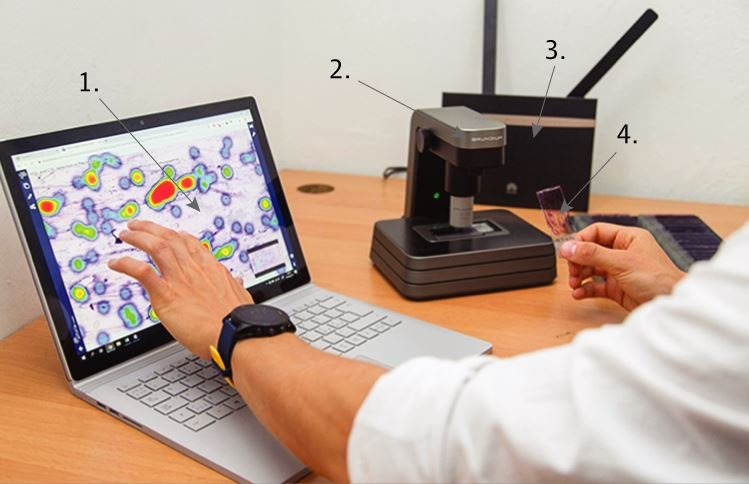 Image source: Holmstöm et al., JAMA Network Open 2021 (CC BY 4.0)
Article • Digital pathology
AI delivers cervical cancer screening to rural areas of Kenya
Experts from Sweden, Finland and Kenya are using digital microscopy combined with Artificial Intelligence (AI) to deliver a rapid and effective cervical screening service to rural locations in Kenya. The project sees AI and digital diagnostics bridge the gap between low-resource settings and the availability of centralised AI-enhanced expertise and pathology services, located in larger cities in Kenya or abroad.
Report: Mark Nicholls
Researchers from the Karolinska Institutet in Stockholm and the Institute for Molecular Medicine Finland (FIMM) at the University of Helsinki teamed up with the Kinondo Kwetu Health Center in Kenya to test the feasibility of the approach. The results are published in the journal JAMA Network Open. The technique uses mobile scanners to read Papanicolaou (PAP) smears, with the slides transmitted to a cloud environment to be analyzed with a deep-learning algorithm. From there, the results are returned to the clinic, which has been the focal point of the study in the southern coastal area of Kenya.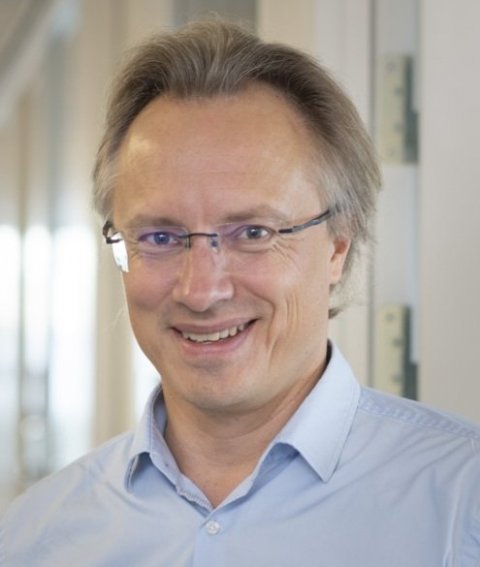 The research team, led by Professor Johan Lundin, is confident the project will help deliver fast, accurate and effective screening to remote low-resource locations in countries such as Kenya and Tanzania, where cervical cancer remains the most common cause of cancer death in women. Professor Lundin, who is Professor of Medical Technology at Karolinska Institutet and Research Director at FIMM, said the project uses AI for diagnostics to apply the technology in an area where there are limited resources and less than one pathologist for a million people.
In Kenya only 5% of women have access to screening for cervical cancer, and vaccination against the human papillomavirus (HPV) to prevent cervical cancer is not yet widely available. As Principal Investigator and head of the project, Lundin explained that the PAP smears obtained at the Kinondo Clinic are uploaded to a cloud environment to be analyzed by an AI algorithm trained to detect abnormal cells. The PAP smear was also viewed digitally by a cytotechnologist and a pathologist in Finland, while a collaborating pathologist in Mombasa 40km from the Kinondo Clinic also looked at the physical samples. "That enabled comparison of the result from microscopy and the AI-based analysis," said Professor Lundin, who has been working in the field of mobile microscopy and AI applied to diagnostics for several years.
With pathologists able to confirm precancerous cells before the cervical cancer develops, early treatment, for example, with cryotherapy can destroy abnormal cells on the cervix.
Recommended article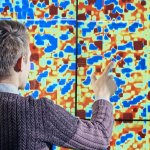 Article • Applications of machine learning
Predicting cancer outcome could help with a clinical decision regarding a patient's treatment. In his keynote speech during the online '7th Digital Pathology and AI Congress: Europe', Johan Lundin, Research Director at the Institute for Molecular Medicine Finland (FIMM) at the University of Helsinki and Professor of Medical Technology at Karolinska Institute, discussed 'Outcome and…
The study, which ran for a year from Autumn 2018, focused on 740 HIV positive women who regularly attend the clinic for therapy. As that group is more vulnerable to cervical cancer, they overwhelmingly agreed to participate and provide PAP smears obtained during their routine visits. Treatment was delivered to all women diagnosed with precancerous lesions within the study. The Nordic team has developed prototypes for a highly-cost effective scanner (entitled MoMic) for digitising samples, but in this study commercial-available scanners from a Finnish start-up company Grundium were evaluated. The scanners, which connect wirelessly to the mobile network, can be used at the point-of-care at a fraction of the cost of standard scanners.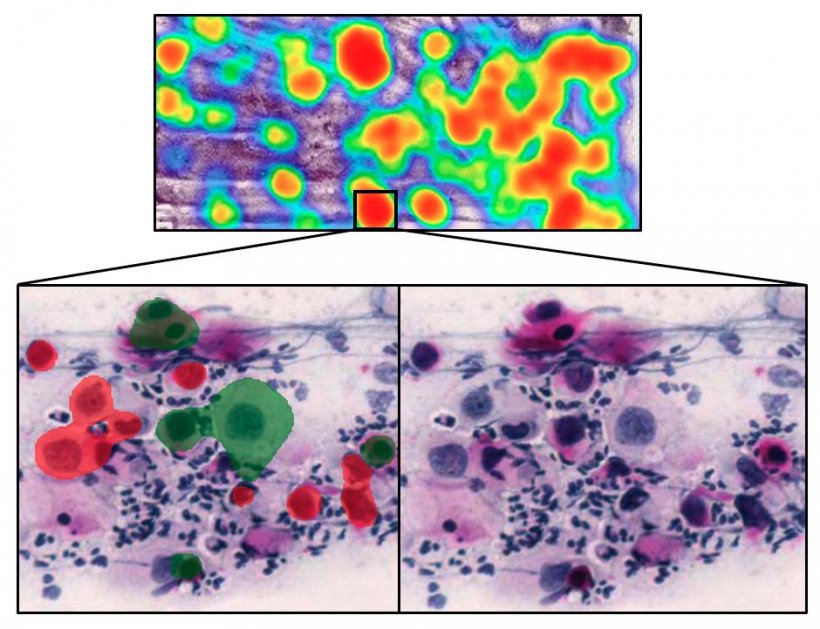 The results from the proof-of-concept study demonstrated high levels of accuracy from the AI model. Expert assessment of digitalized slides showed 5% had low-grade atypia, 8% high grade, and 87% had no precancerous lesions. The sensitivity for detection of atypical cells from the deep-learning algorithm was 96-100%, with higher specificity for high grade lesions (93-99%) than for low grade lesions (82-86%). The study concluded that advanced digital microscopy diagnostics, supported by AI, is feasible to use in rural, resource-limited, settings for detection of abnormal cells in Papanicolaou tests.
This technology would allow developing countries with low resources to provide screening services to the population, much more efficiently and at lower cost than currently

Johan Lundin
Professor Lundin said the project is one of the first where AI and mobile technologies have been used to tackle the challenge of cell-based screening for cervical cancer by digitally scanning entire PAP smears in a resource-constrained environment. "What the AI offers is cervical cancer screening with much less input from the expert reader, who can be anywhere in the world with access to the network," he continued. "This technology would allow developing countries with low resources to provide screening services to the population, much more efficiently and at lower cost than currently. Cervical cancer is still the most common cause of cancer death among women in Kenya, and in most African countries; that can change if HPV vaccination can be implemented and combined with screening in this way."
Promising results
Dr Oscar Holmström, who has played a pivotal role in conducting the project, analysing results, and training of the algorithms, said the results are "very promising." "The most important finding of the study is that it is possible in rural areas, without a previous digital microscopy infrastructure, to employ digital microscopy systems and to train deep learning models to interpret microscopy samples in a similar way to human experts," he explained.
Co-PI Nina Linder, Associate Professor at FIMM and Uppsala University, who has extensive experience in applied AI, said that while the results show that using AI to deliver cervical cancer screening in a remote point-of-care setting is feasible, further studies are needed to validate the results in multiple centres and see how the model works with larger sample numbers.
Researchers also believe the technique is applicable to other types of diagnostics currently based on microscopy, such as for malaria and other parasitic infections. Harrison Kaingu, CEO at the Kinondo Kwetu Health Center, who coordinated and supervised the team in Kenya, said: "The project has shown the potential to deliver early diagnosis of cervical cancer at a reduced cost in the south coast region where we have a very limited resource of pathologists. This can greatly reduce the turnaround time for the diagnosis of cervical cancer and the impact of that is better health outcomes."
Profile:
Johan Lundin is Professor of Medical Technology at the Department of Global Public Health at Karolinska Institutet in Stockholm, Sweden, and Research Director at the Institute for Molecular Medicine Finland (FIMM), University of Helsinki, Finland. Lundin is also co-founder at Aiforia Technologies, whose machine learning and image analysis platform was used in the study for developing the deep learning system.