Image credit: James Suliburk/Baylor College of Medicine
Article • Mass spectrometry goes handheld
A pen to pin down the fringes of cancer
Mass spectrometry – a powerful tool for analysing the molecular composition of a tissue sample – is invaluable during cancer surgery. However, mass spectrometers are complex and unwieldy, and certainly a poor fit for an operating room (OR). To create a bridge between the lab and OR, Professor Livia S Eberlin, from Baylor College of Medicine, has developed a very special 'pen'.
Report: Wolfgang Behrends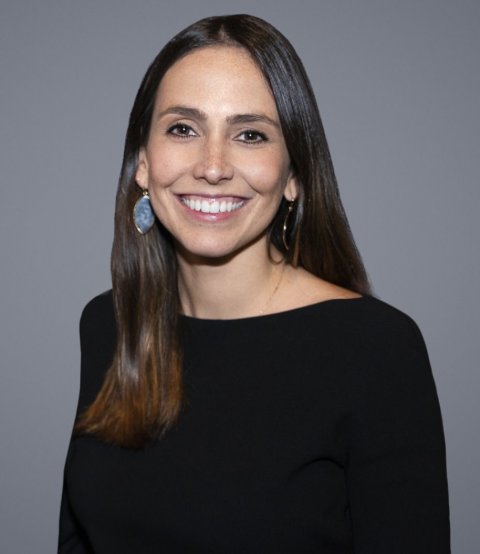 Surgical removal of cancerous tissue is a formidable tightrope walk: remove too little and a tumour could return; cut out too much and damage to the surrounding tissue becomes an issue – especially in vital organs. Where to draw the line when the border between cancer and healthy tissue is invisible to the naked eye? Mass spectrometry is the answer. 'Mass spec is an amazing tool to quickly measure and analyse molecules in a sample,' Professor Eberlin explains. 'The molecular makeup is highly reflective of our biological system – when we become diseased, its composition will change in a characteristic way, which can then be detected via mass spectrometry.'
Put simply: when applied to a tissue sample, mass spectrometry can tell the difference between cancerous and non-cancerous cells. However, due to its complexity, the technology has largely been used in research and development laboratories, but has seen limited use in hospitals and operating rooms. The MasSpec Pen, a new tool developed by Eberlin's team, aims to change this. 'We envisioned and designed the MasSpec Pen to be an easy-to-use, handheld interface between the surgeon and the mass spectrometer.'
How it works
During surgery, the pen-size device is held against the tissue in question. 'The tip of the pen holds a droplet of water, which acts as a solvent to extract molecules from a sample. After three to five seconds of direct contact with the tissue, a vacuum transports the droplet to the mass spectrometer, where the molecules in the droplet are read.'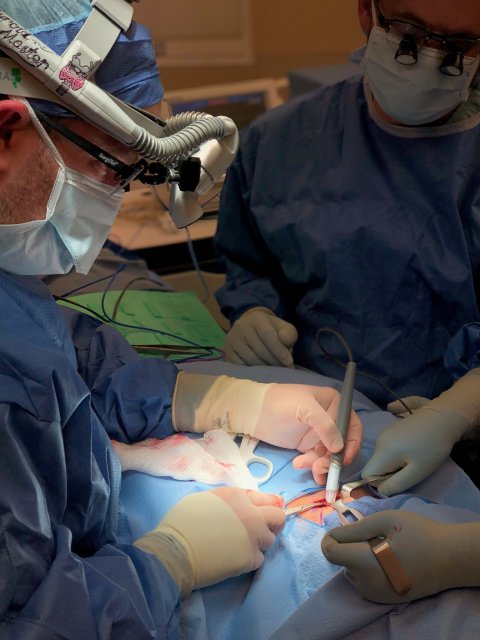 Using machine learning technology, the device has been trained to identify molecular patterns of different cancers, such as breast, ovarian, pancreatic or thyroid cancer. The system can translate this complex information into easy-to-read visual or auditory cues, Eberlin says. 'This might be a low pitch signal for healthy tissue, and high pitch for cancer, so that the surgeon could act upon this feedback immediately, while remaining focused on the patient.' To ensure hygiene and prevent infections, the contact areas of the pen are disposable but can also be sterilised with an autoclave for re-use.
While the information gathered from the molecular readout is not quite as specific as, for example, genetic analysis, the expression of the molecules offers a robust disease indication with accuracies ranging from 92 to 99 percent, depending on the cancer type. 'Still,' Eberlin warns, 'we need to be aware of potential error, be it from mixed tissue composition in dispersed cancers or other tissue features, such as necrosis, which potentially could skew the analysis. But, overall, the powerful insight gained is clearly worth it.'
One of the main appeals of the device is its quick result delivery. This is a huge upgrade compared to the current standard, which is frozen section analysis of the tissue. 'When the sample needs to be taken out, sent to a pathologist and analysed, it takes a lot of time. Also, the freezing process can alter the sample tissue, which may affect diagnostic accuracy. The MasSpec Pen keeps the process within the OR and provides results within 15 seconds in vivo or from the freshly excised tissue. This circumvents the need to move and freeze the tissue.'
Potential for further applications
Right now, we are probably 3 to 5 years from deployment in hospitals

Livia S Eberlin
Currently, the pen is being validated for patients in clinical studies at Baylor College of Medicine and the MD Anderson Cancer Center, both in Houston, Texas. According to Eberlin, the device can essentially be used in any type of solid tumour, which opens up many additional applications, such as prostate or brain cancer. Additionally, the developers are exploring the potential of the pen in forensic settings, for example to detect illicit drugs on surfaces or pesticides in fruit. 'We even used it to determine certain kinds of meat and fish, which might be mislabelled as higher-quality products to achieve a higher price on the market.' Eberlin says.
However, to avoid taking on too many aspects at a time, current clinical studies focus on the pen's application in breast, pancreas and ovarian cancers. 'We are taking this one step at a time,' Eberlin says. "Right now, we are probably three to five years from deployment in hospitals.' Besides fine-tuning the technology, a lot of this time will be taken up by regulatory steps, such as submitting the design to the U.S. Food and Drug Administration (FDA) for approval as a medical device. Meanwhile, Eberlin is confident that the MasSpec Pen has the potential to be a great asset to surgeons in removing all cancer cells and thus will improve patient outcomes.
Profile:
Livia Schiavinato Eberlin is Associate Professor in the Department of Surgery at Baylor College of Medicine and Adjunct Professor in the Chemistry Department at the University of Texas in Austin. Her research group is focused on developing mass spectrometry technologies to address critical problems in health-related research. Her passion for mass spectrometry started as an undergraduate research assistant at the State University of Campinas (UNICAMP) in Brazil. During her PhD studies, she developed and applied ambient ionization MS imaging to human cancer diagnosis. In recognition of her innovative work, Prof. Eberlin and her research team have received many awards including the Nobel Laureate Signature Award from the American Chemical Society, the L'Oréal for Women in Science Fellowship, a Moore Inventor Award and a MacArthur Fellowship.
The article was first published on www.tectales.com.