Updated equipment improves trauma care
Report: Rostislav Kuklik
Treating seriously injured patients is part of daily routine for medical teams at the Orthopaedics and Traumatology Department of the University Hospital in Brno, Czech Republic. Up to 2,600 operations a year take place in this department alone, in the second largest Czech clinic. Updated with Trumpf medical technology, the centre reports quicker and more appropriate responses to planned as well as acute, unforeseeable operations.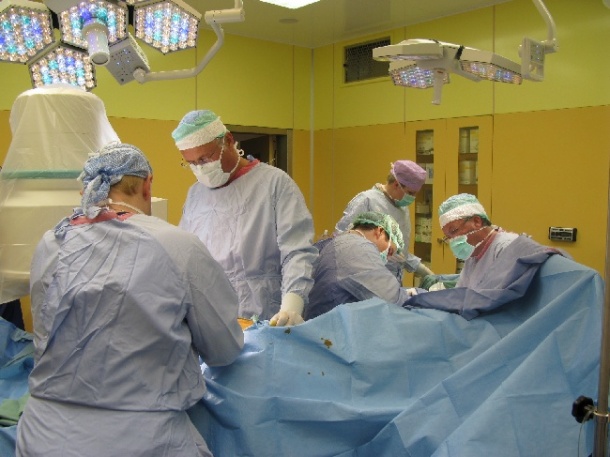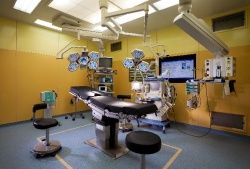 'With 124 standard beds, 24 intensive care beds and 66 physicians and surgeons in all specialist fields, we cover the needs of a region with a population of around 1.8 million,' explained Professor Michael Mašek, neurosurgeon and head doctor of the Traumatology Centre.
One focal point of the work involves polytrauma patients, i.e. those with critical and/or several injuries. 'To be able to guarantee the best possible emergency medical care, we need people with the necessary specialised qualifications and, naturally, state-of-the-art medical technology as well,' the professor added.
Among others, the European Union provided the department with support. Thus, in 2009, the Traumatology Centre could invest around 82 million Czech crowns, approx. €3 million, to update emergency room and surgical equipment.
Five TRUMPF TruSystem 7500 operating tables as well as a Saturn table system, five iLED surgical lights and ten klinoPORT ceiling pendants were selected and installed.
High-tech speeds treatments
Speaking of the Trumpf operating tables, Prof. Mašek observed: 'They give us the necessary scope to respond quickly and appropriately to all planned and especially acute, unforeseeable operations,'
To explain this benefit further, Trumpf said that the tables enable extreme and flexible adjustment angles that can be controlled rapidly and intuitively via remote control or touchscreen. The programmable high-speed motors of the TruSystem 7500 guarantee patient positioning with millimetre precision -- depending on the requirements of the respective operation. 'This means,' added Prof. Mašek , 'we can now carry out special operating procedures, such as access via the patient's back for pelvic injuries.'
At the Centre, the medical teams and, not least the patients, additionally profit from optimised intra-operative diagnostics. Trumpf pointed out. 'The TruSystem 7500 carbon tabletop, designed for total body coverage and patients weighing up to 360 kilograms, permits significantly improved X-ray images without irritating artefacts as compared to the previous solution.' And, the professor added: 'The fact that the operating tabletops can be interchanged safely and smoothly is also an invaluable advancement for us.'
The operating table accessories, e.g. for extension, enlarges the range of surgical disciplines for the team, now making thorax operations possible, among other procedures.
'Thanks to the new investments in state-of-the-art medical technology, we have taken a tremendous leap towards our goal of guaranteeing rapid and stable operative care for all patients,' Prof. Mašek concluded. 'This reduces complications and enables patients quickly to resume a healthy life -- thus resulting in an economic advantage for the whole society in the end.'