Article • Professional standards
The role of sonographers: future professionals across Europe?
Ultrasound is often the first line of imaging used in the diagnostic pathway of a patient's journey into hospital. Additionally, the increased prevalence of chronic conditions and changes in the demographics of the general population has led to an increased demand for ultrasound.
Report: Fabrizio D'Abate and Angelo La Leggia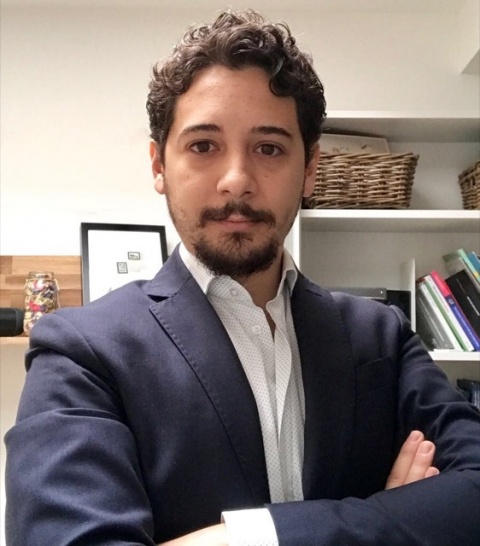 Fast-growing advances in technology also shift ultrasound into a more prominent role in patient diagnosis and clinical management. Ultrasound finds application in the prevention and diagnosis of a variety of conditions.
However, the safety and accuracy of ultrasound assessments need appropriate training and extensive experience of the operator. These are the reasons behind the development of the role of sonographers. A sonographer is a healthcare professional (non-medical doctor) who specialise in the use of ultrasound technology to produce diagnostic scans that will be integrated in the diagnostic process to help the medical doctor to formulate the final diagnosis. This profession is well established in the USA, Canada, Australia, New Zealand and most of all in the United Kingdom, where the healthcare system heavily relies on these professionals. The UK appears to represent a unique reality in Europe, and in the world, where such professionals are entitled to not only perform an ultrasound examination but are also responsible for interpretation and reporting of the ultrasound findings.
Professional certification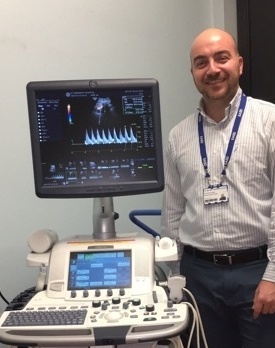 The requirements for clinical practice vary greatly from country to country. Because of the high levels of decisional latitude and diagnostic input, sonography requires specialised education, often at postgraduate level through a master's degree. Many countries require medical sonographers to have professional certification. Sonographers must understand physics, cross-sectional anatomy, physiology and pathology as well as understand the symptoms and treatments involved in the condition. The areas of specialisation vary, some of which include: cardiology, vascular medicine, musculoskeletal, abdomen, soft tissues and small parts, obstetrics and gynaecology, paediatric, and neurology. The reality of sonographers across Europe is heterogeneous and is restricted to a few countries; sonographers now practice in Sweden, Denmark, Italy, Portugal, Norway and The Netherlands – some as part of pilot studies. Furthermore, physicians in Germany are beginning to view UK ultrasound services with interest and some countries are exploring the possibility for sonographers to be responsible for the interpretation and reporting of the findings as well.
The majority of sonographers employed in the Mediterranean countries fall mainly within the field of cardiology and vascular surgery. The lack of a uniform, pan-European, standardised structure for ultrasound training has been compounded by inconsistent regulatory norms across countries. This has negatively impacted the quality of technical training and the level of professional competency. With rising demand for faster, economical ultrasound exams, the lack of skilled, trained and qualified sonographers is intensifying pressure on clinicians. The specific lack of these competent healthcare professionals across Europe is related to the fact that, although in most European countries ultrasound is taught during residency to doctors only, there are no uniform standards in quality assurance and no minimum standards for the teaching syllabus.
As mentioned by Professor Christian Arning MD (Medical Director of the Neurology Department at Asklepios Klinik Wandsbek, Germany) in 2008 on Healthcare in Europe, the qualifications required of an instructor in this field have not been established in the residency regulations. As a result, quite often one resident will pass on their partial knowledge to the next. For ultrasound, the operator's experience is of paramount importance. While physicians should have the knowledge and skills in ultrasound, sonographers should present as a dedicated profession to ultrasound and work in combination with physicians for the patients' benefit.
The use of sonographers has potential in promoting screening programmes within the medical specialties, reduce waiting lists for patients to have access to an ultrasound service, reduce the number of more advanced and expensive imaging modalities (reducing patient's radiation exposure) and reduce hospital lengths of stay and related costs. Employing sonographers would enable doctors to dedicate and commit more time towards the patients' care thus optimising the competences of different healthcare professionals and share responsibilities.
shutterstock/Dmytro Zinkevych
Gaining a dedicated space within societies
Another advantage: the cost and time of sonographer training would be lower. Overall, several initiatives have begun to promote the sonography profession across Europe with a dedicated space for sonographers in societies such as the European Society of Vascular Surgery; the European Society of Echocardiography and the European Federation of Ultrasound in Medicine and Biology. Despite all these advantages, there are still some challenges that are moderating the evolution of such a profession: the level and control of competencies and the practice of such new activities for sonographers. It is desirable that the European countries develop a uniform dedicated education programme to develop sonographers and see these professionals as a valid aid in healthcare – rather than the competitors of clinicians.
Profiles:
Angelo La Leggia MSc PhDc is a clinical scientist, specialised in Echocardiography. He gained a BSc in cardiac physiology at the University of Milan, and then focused on cardiovascular imaging, obtaining an MSc in cardiovascular sonography. He then gained another MSc in healthcare science and is completing his PhD in Clinical Research in Cardiology 'as a result of my great passion for research'. La Leggia spent eight years in the cardiovascular department in Legnano, Italy and moved to London in May 2016. He is now a specialist echocardiographer at the Royal Brompton Hospital. His interest lies in 3-D echocardiography and Speckle Tracking imaging in valvular pathology, specifically in patients undergoing interventional and surgical repair.
Fabrizio D'Abate MSc is a Clinical Vascular Scientist and member of the Society of Vascular Technology of Great Britain and Ireland. He gained his MSc in Vascular Ultrasound and MSc in Clinical Experimentation of Drugs in Florence-Italy, spent a year at the vascular research institute in Exeter, UK, studying the micro and macro vascular complications of diabetes with non-invasive technology, and is now a senior Clinical Vascular Scientist at the prestigious St George's vascular institute, St George's Hospital, London, where he is responsible for non-invasive imaging within vascular surgery. His clinical/research interest in diabetes-related vascular complications and imaging, sport related vascular conditions (iliac endofibrosis, popliteal artery entrapment), abdominal aortic aneurysm screening programs and thoracic aneurysm. He is an active member of the INSITE (International group of expert for the detection and management of Iliac Endofibrosis).
Both can be contacted via email:
fabrizio.d'abate@nhs.net / Fabrizio.D'Abate@stgeorges.nhs.uk