Fighting cancer
The first Spanish oncology forum
When two Spanish oncologists launched the first independent Spanish oncology forum this May in Madrid, European Hospital's correspondent spoke with Dr Javier Cortés, co-organiser of the event, to find out more about its expected impact in their field.
Report: Mélisande Rouger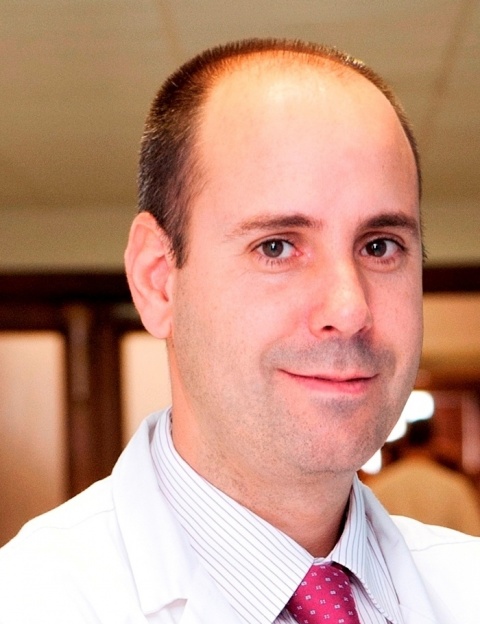 There are many oncology meetings in Spain, including the annual meeting of the Spanish Society of Oncology Medicine. What's different about your event?
'All these meetings are financed by the pharmaceutical industry. The forum is not; it is a completely independent and transparent event, organised by and for oncologists. We wanted to offer frankly objective information on the most frequent tumours without being conditioned by industry-related aspects. Our speakers are free to present what they think are the most appropriate aspects of cancer therapy. There is neither industry symposium nor technical exhibits at the conference, but the industry is more than welcome to participate and attend sessions. We had around 350 registrations, mainly oncology physicians but also nurses, pharmacists and people from the oncology industry. The forum is open to anyone interested in oncology. We'll try to make it an annual event.'
Did the programme tackle every aspect of oncology?
'Yes. We aimed to review cancer management over three days, by presenting the latest advances in diagnosis and treatment of all kinds of tumours. With Dr Enrique Grande, who co-organised the event, we invited over 60 oncologists as speakers and moderators to ensure we covered every aspect of tumour management.
What about the two slots dedicated to lung cancer?
'Lung cancer, one of the most common cancers, is the leading cause of cancer death in Spain and incidence is rising. 26,715 people were diagnosed with the disease in 2012 and experts predict it will affect over 40,000 individuals by 2035 in our country, according to the Spanish Association Against Cancer. We presented all the newest developments – in personalised medicine, knowledge of mutations in risk factors, molecular biology and immunotherapy – in both localised and advanced lung cancer.'
We've been talking about precision medicine for many years because we've been trying to treat patients more precisely, according to the nature of their disease, to improve both diagnosis and treatment.

Javier Cortés MD
Is oncology care good in Spain, particularly regarding personalised medicine?
'The field is doing very well here. The national level is very high, also in personalised medicine. Cutting-edge centres include Vall d'Hebron Hospital in Barcelona, Clínico Hospital in Valencia and Ramon y Cajal Hospital in Madrid, among others. They all need more resources to continue to do things properly. Spanish oncologists are involved in numerous international studies; for instance at Ramon y Cajal Hospital we participate in various studies on immunotherapy drugs and targeted therapy.'
Precision medicine is another important trend. Is this the case in Spain?
'We've been talking about precision medicine for many years because we've been trying to treat patients more precisely, according to the nature of their disease, to improve both diagnosis and treatment. However, to do so, we need more and better-designed clinical studies. These must be carried out everywhere, because cancer is a worldwide disease, but especially in centres of excellence, which have all the latest available therapies. Spain is doing well in clinical practice, but investigation is another thing. There's a lot of good and leading research here, but too little knowledge of precision medicine, even though the concept is old and has been applied to cancer management for a long time.'
The future
'Clinical trials must be designed in a more intelligent way. I think liquid biopsy and immunotherapy will play an important role in the future in many types of cancer.'
Profile:
Javier Cortés MD is a member of the Spanish, European and American Societies of Medical Oncology (SEOM, ESMO, ASCO), and a member of the Scientific Committee of the European Society of Medical Oncology, and leads breast cancer and gynaecological tumour care at Ramón y Cajal University Hospital, Madrid. He is also clinical investigator in the Breast Cancer Research Programme at Vall d'Hebron Institute of Oncology, Barcelona. Author of more than 140 publications, mainly on breast tumours and new drugs, he also helps to develop national and international clinical investigations, particularly of drugs against molecular targets and new chemotherapy agents.