Immunochemistry
The benefits of IT integration in the clinical laboratory
The era of information systems operating in silos has passed, and this is particularly true in healthcare IT. At SCC Soft Computer, integration is one of our core values.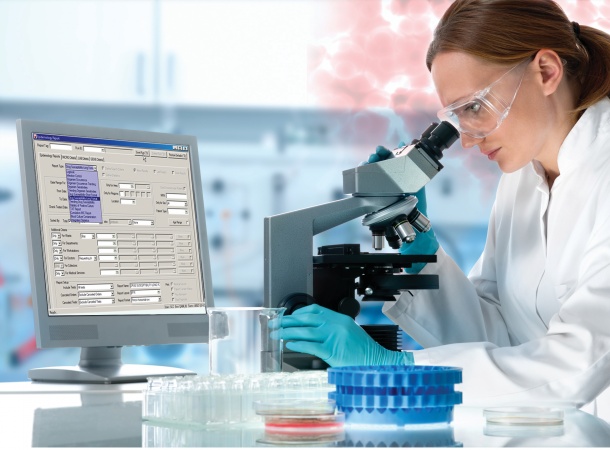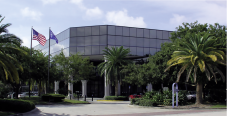 We are the leading and most widely recognized provider of integrated information systems for the healthcare industry. We offer suites of fully integrated laboratory and genetics information management system solutions that provide clients the flexibility and scalability to be competitive. SCC's solutions include information management tools for laboratory; microbiology; diagnostic anatomic pathology, cytology, and autopsy; transfusion service management; outreach; cytogenetics; molecular diagnostics; flow cytometry; HLA/immunogenetics; biochemistry; positive patient identification; billing; reporting; quality control, and more.
SCC excels in delivering complex interfaces and integration projects. All SCC systems are designed and developed by SCC architects and programmers; all modules are integrated - and run on a single database instance producing consolidated reports. Our systems share a platform of architectural 'commons' that provides the basis of this integration. Increased consistency between systems, timely delivery of test results, flexible order entry with real-time results reporting, automatic workflow, safety features that are second to none, long-term cost savings, and interoperability - coupled with the ability to exchange information between systems - are just a few of the many powerful features built into SCC's robust information systems.
Our world-class laboratory customers participate in the design of our systems. SCC's subject matter experts - allied healthcare and healthcare IT professionals themselves Ð work directly with our clients to gather user requirements. Common words and terminology used in the clinical laboratory environment by knowledgeable, trained, and experienced personnel create a familiar, friendly environment. This development practice, experience, and expertise have placed SCC at the forefront of laboratory, genetics, blood services, and outreach information systems software development. Considered a leader in the LIS field, SCC's innovative, integrated, and complete solutions have been setting the standard for healthcare IT for nearly four decades.
Leveraging our nearly forty years of experience designing, developing, delivering, and supporting information management solutions for the clinical laboratory environment, SCC helps clients analyze their workflows to perform unbiased assessments of their current usage of their LIS functionality and makes recommendations on how they can optimize their systems. Implementing workflow changes in a clinical environment can be as challenging as the software implementation itself Ð and can have just as big an impact on the business. As varied as the reasons are for purchasing a new clinical system, the reasons for implementing change are quite simple: to automate the processes necessary to meet all business goals. SCC's streamlined workflows help clients do more in less time, thus decreasing costs and maximizing "tech time".
Integration of laboratory systems is a key quality for successful lab management, and interoperability between clinical applications is critical for success. With our history of accomplishing complex LIS implementations in large, multisite environments, we outperform the competition with our approach to integration projects. SCC offers a greater depth and breadth of laboratory modules than any other vendor. We produce the most robust - and most automated - LIS in the world. With our SoftLab LIS, the clinical laboratory can process added volumes without increasing staff. And as a functionality richer solution, SCC's laboratory and genetics information systems are rules-based and provide specialized efficiency tools within each laboratory discipline without the need for additional third-party systems.
SCC is committed to providing integrated products to our clients to ensure seamless and efficient management of their diverse laboratories. In keeping with our core value of integration, we have several ongoing integration initiatives between our laboratory and genetics information system applications. For example, SCC's Genetics Information Systems Suite is a fully integrated set of genetics information management systems covering a wide range of specialized testing. Although these systems were designed, built, and function as a single integrated solution, the individual modules can function as standalones or in any combination that clients can purchase to best suit their test offerings.
SCC's integrated solutions enable clients to adapt - allowing them to provide better services to their patients and decrease their operational and IT footprints while increasing opportunities for expansion and revenue-building. The flexibility to evolve with these changes and respond in a timely manner is one of the key differentiators that sets SCC Soft Computer apart.