Article • Improvement of cardiac care
Rapid myocardial infarction verification
The use of troponin assays to rule in or rule out myocardial infarction (MI) rapidly is critical on several levels. The quick result can reassure the patient that they have not had a heart attack and can return home safely; or, in the event of MI, the relevant treatment can start very soon. It also ensures that clinicians can make the right decision with confidence.
Report: Mark Nicholls
Troponin levels have been the traditional biomarker for diagnosis of MI for a number of years but, in a new era of the assay, greater sensitivity has been delivering improved results.
Clinical pathologist Dr Tommaso Fasano, head of the Biochemistry and Laboratory Automation Unit at Arcispedale Santa Maria Nuova Hospital, Reggio Emilia, Italy, has been working with Siemens Healthineers on the manufacturer's new High-Sensitivity Troponin I assay. His team has found that the new assay offers increased precision and can shorten time points between serial measurements, improving early detection of MI. 'Siemens High-Sensitivity Troponin I has these characteristics and is much better in terms of giving rapid information to the clinician than contemporary assays,' Fasano confirmed.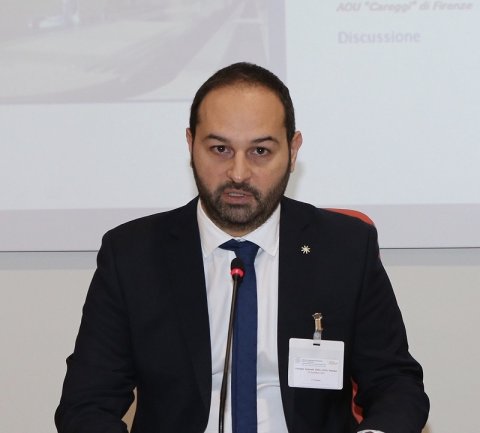 The assay has been used through his hub laboratory (the Clinical Chemistry and Endocrinology Laboratory), and two bespoke laboratories in the smaller hospitals of Montecchio Emilia and Scandiano, also in the of Reggio Emilia province, since last summer, with evaluation of the assay conducted using the Siemens Atellica IM Analyser and ADVIA Centaur Immunoassay systems. 'We realised that the High-Sensitivity Troponin on both instruments could detect very low levels of troponin, even in patients not having any cardiac symptoms and that is one of the characteristics of high sensitivity assay,' Fasano explained. 'Around 70% of samples having non-detectable troponin with contemporary assays gave us a result that can be reported to clinicians.
A further benefit was with Emergency Department clinicians able not only to rule-in MI, but also rule-out MI faster, confidently and quicker. 'Our clinicians were used to six-hour protocols to evaluate patients with suspected myocardial infarction,' he said. 'Now, they can shorten this period and we have less requests for troponin because they can safely send patients home after three hours with results compatible with no myocardial infarction.' This, he explained, was aided by the High-Sensitivity Troponin I offering a clearer view on whether a patient has chronic or acute heart damage after MI, or does not have a cardiac issue.
Recommended article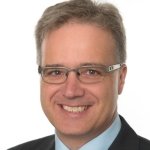 Interview • Troponin
Providing insights into new cardiac testing methods, Professor Stefan Holdenrieder, Director of the Institute of Laboratory Medicine at Munich's German Heart Centre, explained why biomarkers are a game changer in diagnostics.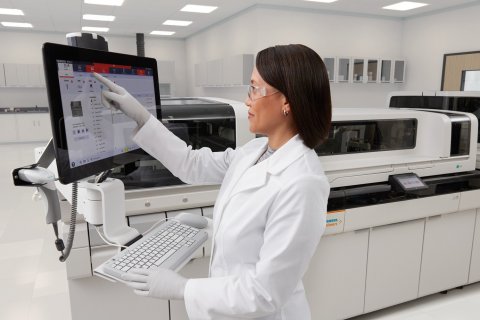 Fasano concedes there were initial communication and education issues with senior clinicians in the change to High-Sensitivity Troponin I use. However, once the evaluation was completed (in terms of giving the same results in values above or below 99 percentile) and its use introduced across all three platforms within the hospital system (serving 500,000 people) acceptance was widespread, particularly due to the positive results.
'An initial fear was that we were going to have an increased number of interventional cardiologic procedures after using the new assay. But, having looked at the literature for the sample, we know there is not an increase in the number of positive troponin. The number of troponin above the 99th percentile is the same more or less between the contemporary assays and the high sensitivity assays.'
Recommended article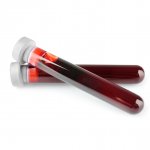 News • Experts warn
The blood test used to diagnose a heart attack (acute myocardial infarction) in patients admitted to hospital can be misleading, warn researchers in a study published by The BMJ.
An advantage for women
One key advantage has been in the care of women as the assay delivers a sex specific 99th percentile. 'That's important because, in the past, the myocardial damage in women was not well detected and managed because we used to have just one 99th percentile for both male and females.'
Siemens reports: 'High-Sensitivity Troponin I is the latest addition to Siemens Healthineers' cardiac menu to assist clinicians with diagnosis/treatment of chest pain patients, through the quantitative measurement of cardiac troponin I in serum or plasma. It allows clinicians to measure slight changes between serial troponin I values, giving confidence in patient results at the low end of the assay range. Compared to traditional troponin assays, the Siemens Healthineers Atellica IM, ADVIA Centaur, Dimension EXL and Dimension Vista TNIH assays can detect lower levels of troponin and smaller changes to a patient's troponin levels. Both Troponin I and Troponin T are released into the circulation at the time of injury following the same release pattern in the system. However, cardiac Troponin I is slightly more differentiated from skeletal Troponin I than cardiac Troponin T is different from skeletal Troponin T.'
Fasano is delighted with the performance of the Siemens High-Sensitivity Troponin I assay: 'From a laboratory point of view, it's wonderful because it is very precise, you can compare the results day by day, and they are more or less the same.' A next step is to conduct an economic evaluation on the use of the assays compared to the number of troponins previously requested by the clinicians from the laboratory. 'We think there is less troponin now performed by the laboratory. We would also like to know whether the patients who can go home safely experience a shorter period in the emergency department, which is important for an institution.'
Profile:
Clinical pathologist Tommaso Fasano MD heads the Biochemistry and Laboratory Automation Unit at Arcispedale Santa Maria Nuova Hospital, Reggio Emilia, Italy, where has worked since 2010. Earlier, he was a research fellow at the MRC Clinical Research Centre at Imperial College, London, before studying the genetics of lipoprotein metabolism in the Biomedial Sciences department at the University of Modena and Reggio Emilia.
More on the subject:More on companies: