Article • Combined techniques
Raising the bar higher in CRC imaging
Report: Mélisande Rouger
Combining molecular information and high contrast resolution may well improve current performance in colorectal cancer (CRC) cases, according to Vicky Goh, who presented the latest results on PET/MRI during the last European Society of Medical Oncology (ESMO) meeting in Madrid
PET/MRI brings the best of both modalities together: high contrast to noise and high spatial resolution combined with high sensitivity and molecular information. But that's not all, according to Vicky Goh, Professor of Clinical Cancer Imaging at Kings College London, UK.
'With PET/MRI, it's much more than just merging two modalities because we can use not just FDG but also other tracers – for example, to assess angiogenesis, hypoxia, and proliferation – and combine them. We can perform receptor specific targeted imaging and combine it with physiological aspects of MR imaging. We want to take advantage of PET/MRI's synchronicity, to have simultaneous assessment of different biological processes, and take advantage of this synergism to obtain increased specificity of our diagnostic evaluation and improved quantification,' Goh explained.
'MRI offers simultaneous multiparametric imaging with absolute spatial match under identical physiological conditions,' Goh pointed out. 'The technique provides a very comprehensive approach to patients with cancer, which I think is very important for personalised management of the disease.'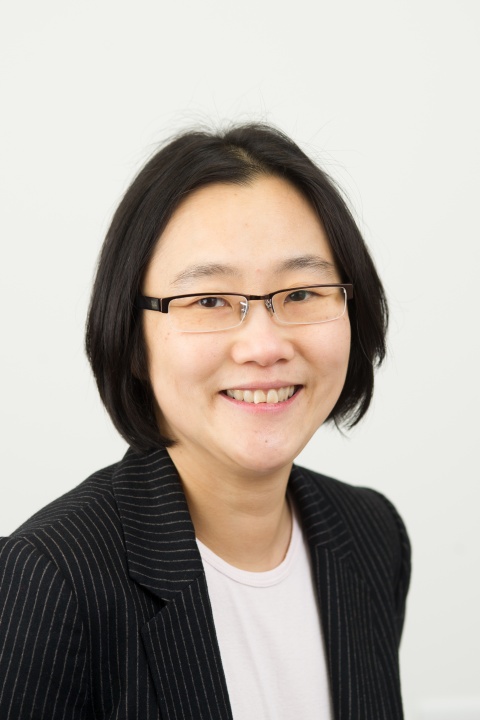 PET/MRI offers advantages over PET/CT, according to the radiologist. 'MRI overcomes the limitation of unenhanced CT in the spatial localisation of PET signal, for example, in pelvic cancers. It also contributes a lower radiation dose than PET/CT,' she said. Novel strategies are also possible via MRI for PET pharmacokinetic modelling, image registration and attenuation correction.
However, integrating PET/MRI has been challenging for manufacturers, requiring redesign of technology including RF shielding around the PET system integrated into the magnet, new detectors and electronics. These necessary additions have led to an expensive product. Workflow is also more complex compared to PET/CT, with much longer acquisitions – up to 60 minutes with the incorporation of locoregional sequences into a half-body PET protocol – and PET/MRI requires dually trained technicians and clinicians, which has been challenging in the short term.
'With 3-T MRI, the upside is that we obtain higher signal to noise. However, there is also higher energy deposition. The specific absorption ratio increases by a factor of four, with doubling of field strength. We also have an accentuation of some artefacts, for example, greater "susceptibility". Shorter radiofrequency wavelength also produces negative interference and central abdominal signal loss, the so-called 'standing wave effect', may be seen,' Goh explained.
Despite these obstacles, the new hybrid has evolved from status quo to status go ever since its clinical introduction in 2010. 'We really have had an appreciation of the potential for PET/MRI,' Goh said, quoting an increasing number of publications on the topic.
Recent research is backing up this potential. A systematic review gathering evidence studies in more than 2,300 patients, published last year, revealed that 18F-FDG PET/CT and PET/MRI performed equally well in cancer (Spick et al., Journal of Nuclear Medicine, 2016).
For prostate cancer patients, 68-Ga PSMA PET/MRI is better than multi-parametric MRI for detecting and localising prostate cancer. Nodal specificity is certainly an advantage, and this will be a game-changer, the expert predicted.
18F-FDG PET/MRI also performs better than PET/CT in metastatic patients, for example within the liver and for bone lesions where characterisation may be enhanced by multi-parametric sequences.
This is a benefit in determining disease burden and for therapy assessment. In an early study assessing response in ten patients with stage IV melanoma treated with PD-1 immunotherapy, 18F-FDG PET/MRI was able to demonstrate effects just two weeks after treatment onset.
In CRC staging, a recent study (Kang B et al., American Journal of Roentgenology, 2016) comparing PET/MRI and PET/CT showed that MRI had added value in 27.5% of patients, better characterisation of lesions in 23.5%, detected more lesions, particularly extracolonic, and implied change in treatment strategy in 21.6% of cases.
In assessing colorectal metastases, PET/MRI also had higher sensitivity than CECT, according to a study in Radiology (Lee et al., Radiology, 2016). Authors also observed fewer false negatives compared to PET or Primovist-enhanced MR alone.
'There's no doubt that, with PET/MRI, what we will be able to do is improve patient triage: for locoregional disease in terms of which treatment and its planning; and for metastatic disease, the true extent of disease and whether oligometastatic patients have treatable liver limited disease or whether they have systemic disease,' Goh said.
In CRC liver limited metastatic disease intended for resection, the probability of metastases remaining after neoadjuvant treatment remains an issue. But, here again, research has shown the potential of PET/MRI in improving detection and tumour viability.
Despite many remaining barriers to its clinical implementation, PET/MRI will raise the bar higher in CRC imaging, Goh concluded. 'It has the potential to improve performance in CRC for locoregional disease and for detection of metastases through higher sensitivity and specificity, and therapy assessment especially planning, delivery and early response.'

Profile
Past-president of the European Society of Oncologic Imaging and current chair of the UK Royal College of Radiologists Academic Committee Vicky Goh MD has also been chair of clinical cancer imaging and head of the department of cancer imaging at the School of Biomedical Engineering and Imaging Sciences, Kings College London. She is also honorary consultant radiologist and academic lead at Guy's & St Thomas' Hospitals, NIHR Biomedical Research Centre. Having gained her medical doctorate from the University of Cambridge she trained in general medicine and radiology in London, and completed a fellowship in cross-sectional imaging in Toronto, Canada.