Article • Earlier, better insights
New developments in whole-body MRI for prostate cancer
Whole-body magnetic resonance imaging (WB-MRI) can detect prostate cancer and inform about treatment response and disease progression earlier and better than other imaging modalities. A Belgian expert will delve into the latest and future developments of the technique for prostate cancer and distant metastases imaging in a dedicated session at ECR.
Report: Mélisande Rouger
WB‐MRI and nuclear medicine - prostate‐specific membrane antigen (PSMA) positron emission tomography (PET)/computed tomography (CT) - have proven their value over bone scintigraphy and CT for the detection of distant metastasis, also providing reliable evaluations of disease response to treatment.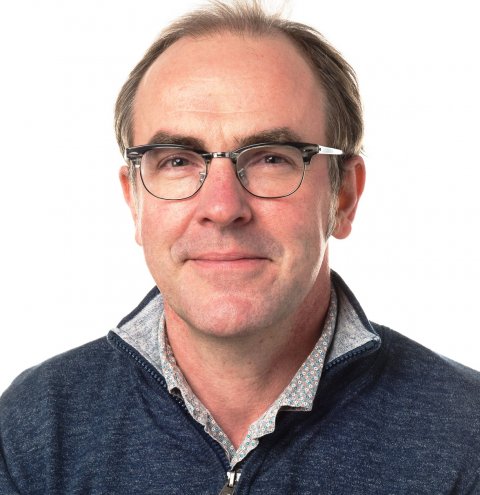 Metastases from prostate cancer mainly involve the skeleton and lymph nodes. WB-MRI and PET are currently the best options to image those metastases, but WB-MRI presents with significant benefits, according to Professor Frédéric Lecouvet, head of the imaging research pole at Saint-Luc University Clinics and UCLouvain Academic Hospital in Brussels, Belgium. 'Whole body MRI is a very comprehensive technique,' he said. 'It can detect metastatic infiltration of the bone marrow and it also plays a role in detecting lymph node infiltration. And most importantly, it can assess response to treatment.'
WB-MRI examinations should include both anatomical sequences and functional diffusion sequences. The combination details the anatomy and characterizes the lesions, yet offers functional information on tissue viability and response to treatment as well. Comparison of the effectiveness of WB‐MRI and molecular nuclear imaging techniques with regard to indications and the definition of their respective or complementary roles in clinical practice is ongoing.
In a recent paper published in JMRI, Lecouvet and other researchers compared WB‐MRI indications in the care pathway of men with prostate cancer in specific key situations: response assessment of metastatic disease, "all in one" cancer staging, and oligometastatic disease. WB-MRI provides an all organ approach and looks beyond the skeleton to the lymph nodes, liver and lung. From there, its indications are extending beyond prostate cancer to renal, testicular, ovarian, breast and lung cancers as well as soft tissue sarcomas and hematological malignancies.
Recommended article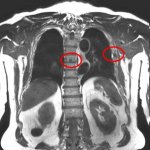 Article • WB-MRI vs. prostate cancer
Whole-body magnetic resonance imaging (WB-MRI) is championed as offering significant benefits, such as improving disease evaluation for prostate cancer patients. During an intense session in genito-urinary cancer at ECR 2019, three key speakers focused on the advantages over conventional imaging modalities as well as discussing new PET (Positron Emission Tomography) tracers.
Acceptance of new guidelines and introduction of AI
The MET-RADS-P reporting template for prostate cancer is gaining wide acceptance in clinical practice amongst radiologists, Lecouvet explained. "The tool offers clinicians a global view of the disease and of its evolution over treatment," he said. The template has been designed to promote standardization in the acquisition, interpretation, and reporting of WB-MRI prostate cancer, and can be used at different time points during the disease. The tool allows the evaluation of patients for response to treatment of the bone, node and visceral lesions that are recorded and followed-up using morphological and quantitative information.
Current state‐of‐the art protocols provide exhaustive evaluation of metastatic prostate cancer in less than 40 minutes without the need for injection of contrast material. The latest developments - 3D acquisitions, Dixon technique and sequence acceleration tools - offer the perspective of bringing examination time to less than 20 minutes.
The next challenge for WB-MRI in disease staging and assessment of response to treatment is to integrate artificial intelligence (AI) solutions during image acquisition, with deep learning reconstruction, and during reading with automated lesion detection and quantification tools. "WB-MRI participates as a research and daily clinical tool in advancing knowledge and recognition of oligometastatic disease, i.e. an early stage of systemic dissemination of cancer, for which specific metastasis-directed treatments provide promising results, by delaying complications and improving survival," Lecouvet concluded.
Profile:
Frédéric Lecouvet is professor of radiology and head of the imaging research pole at Saint-Luc University Clinics and UCLouvain Academic Hospital in Brussels, Belgium.