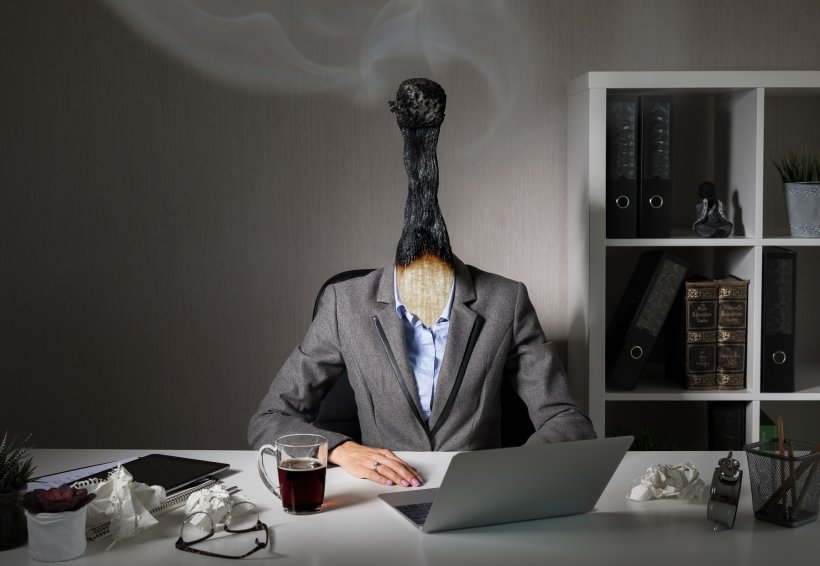 Source: Shutterstock/Kaspars Grinvalds
Article • Under pressure
Physician burnout cases are rising
Longer hours, more demanding working practices, complex cases and increased administration are taking their toll on physicians as growing numbers, across a range of specialties, report signs of burnout.
Report: Mark Nicholls
All this despite technological advances such as artificial intelligence and machine learning to aid diagnosis, read and interpret images, improve workflow and enhance decision-making.
Recognised as a global healthcare issue across all disciplines – particularly cardiology, radiology, urology, neurology and among A&E and intensive care practitioners – physician burnout is the focus of increasing studies and research. The Mayo Clinic in Rochester, Massachusetts, aims to recognise the symptoms of physician burnout and offer potential remedies, while a United Kingdom study highlights how physician burnout is affecting healthcare delivery.
'Angry, irritable, impatient'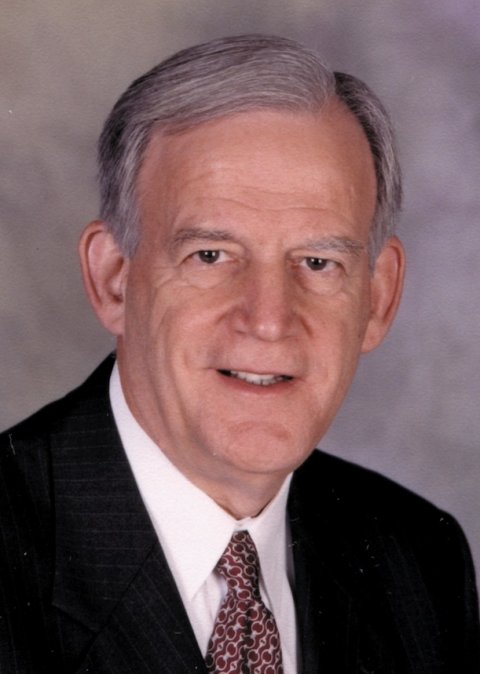 The Medscape National Physician Burnout and Depression Report 2018 – a US-based survey of 15,000 physicians across 29 specialties – found that more than 40% were reporting evidence of burnout. Low morale, overwork, rising caseloads and increased bureaucracy led to burn-out with growing numbers leaving the profession, suffering mental and physical health issues, or committing suicide. The survey showed that, within cardiology for example, 43% of physicians were affected. Those most affected by burnout were critical care specialists and neurologists (both 48%) and the least affected were plastic surgeons (23%).
Addressing a special 2018 ESC congress session in Munich, Dr Anthony DeMaria from the Division of Cardiovascular Medicine at the University of California, San Diego, noted that the burned-out physician 'is angry, irritable, impatient, has increased absenteeism, decreased productivity and decreased quality of care'. Significantly, the age group experiencing the greatest incidence of burnout (50%) is 45–54-year-olds. 'One might have expected burnout to be more prevalent in older physicians who have become more frustrated with increased bureaucracy, but this is not the case,' said DeMaria.
In terms of contributing factors, 56% of physicians who reported burnout cited excess bureaucracy. Other causes included long working hours (39%), lack of respect from colleagues (26%), increasing computerisation of practice (24%), insufficient compensation (24%) and lack of control/autonomy (21%). 'Doctors are reporting they spend more and more time dealing with computers and documents, and less time interacting with their patients and practising medicine,' DeMaria continued. To address the problem, he believes it is crucial to look at the causes, notably workload and impact on lifestyle.
With the survey showing 13 percent of cardiologists also experiencing depression as well as burnout, DeMaria pointed out: 'Cardiology is the "most unhappy" speciality, but also the least likely to seek professional help.'
Recommended article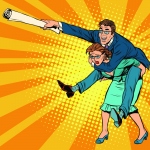 Article • Professional affairs
In an exclusive interview, Mauricio Castillo, president of the American Roentgen Ray Society (ARRS), spoke about the impact of dissatisfaction and gender discrimination in radiology, the focus of his Wilhelm Conrad Roentgen Honorary Lecture at ECR 2017.
Destructive coping mechanisms
Another trend is of physicians leaving patient care for non-clinical jobs with drug or insurance companies, a pattern that has major implications for projected physician shortages. 'To cope with burnout,' DeMaria explained, 'some turn to exercise, talk with family and sleep but others turn to food and alcohol, smoking or take prescription drugs. Physicians often turn to potential coping mechanisms that are very destructive.' Physicians are also the highest group that commits suicide – nearly double that of other professions, with 400 a year in the USA. 'They have the knowledge and the means to do it but are also the least reluctant to come forward to seek help.' Burnout is also prominent among medical students and residents; a Mayo Clinic study shows that resident physician burnout in the USA is widespread.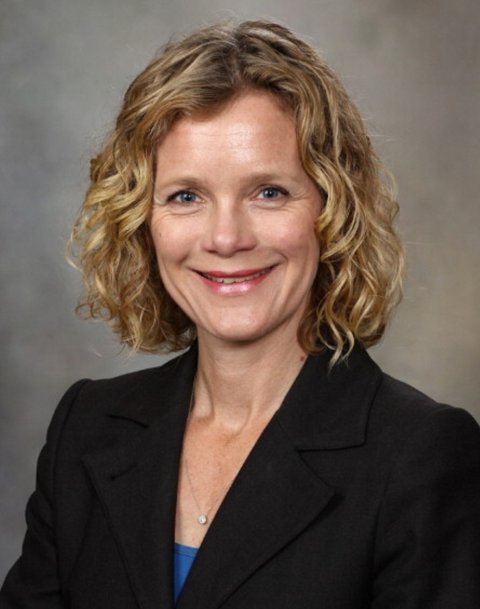 Defining burnout as a dangerous mix of exhaustion and depersonalisation that contributes to physicians making mistakes within healthcare, the study to explore burnout predictors, published in the Journal of the American Medical Association (JAMA), longitudinally followed 3,600 medical trainees from medical school into residency. 45% of respondents experienced at least one major burnout symptom, with those in urology, neurology, emergency medicine and general surgery at the highest risk. 'Our data,' said lead researcher Dr Liselotte Dyrbye, 'show wide variability in the prevalence of burnout by clinical specialty, and that anxiety, social support and empathy during medical school relate to the risk of burnout during residency.'
Specific concerns about burnout amongst radiologists have been raised by Dr Richard Cohan and Dr Matthew Davenport from the Department of Radiology at the University of Michigan Hospital in Ann Arbor. They suggest that declining per-case reimbursement has intensified radiologists' workloads leading to longer hours and greater case volume, with education and research being neglected. Writing in the journal Academic Radiology, they say the issue has reached 'tipping point' with the rewards of being a radiologist outweighed by the pressures of an increasingly demanding workflow.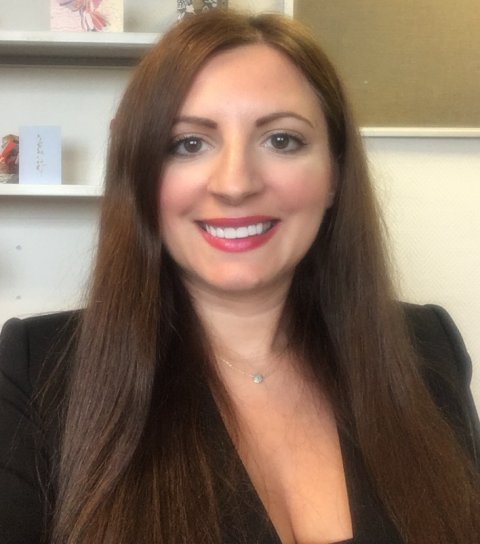 Meanwhile, a UK study, which analysed responses of 43,000 doctors, found that physician burnout is having devastating consequences and may jeopardise patient care. Published in JAMA Internal Medicine, the study – Association Between Physician Burnout and Patient Safety, Professionalism, and Patient Satisfaction: A Systematic Review and Meta-analysis – found that doctors with burnout are twice as likely to make mistakes, such as incorrect diagnoses or wrong prescriptions. Dr Maria Panagioti from The University of Manchester, who led the study, said another worrying finding was that, among junior doctors, burnout increases the likelihood of lower professional standards by 3.5 times. That data follows a General Medical Council survey of 52,000 UK trainee doctors, which found a quarter said they felt burnt out.
Taking counter-measures
Panagioti added: 'This meta-analysis shows conclusively that the provision of safe, high quality patient care is severely compromised when doctors are physically, emotionally and mentally exhausted. Reversal of this risk has to be viewed as a fundamental healthcare policy goal across the globe.' The causes, Panagioti pointed out, include high workload, the way teams work together and absence of measures to improve wellbeing, with doctors increasingly being asked to be superhuman. The study team is urging the National Health Service (NHS) to rethink the environment in which doctors work, looking specifically at workload and improved teamwork.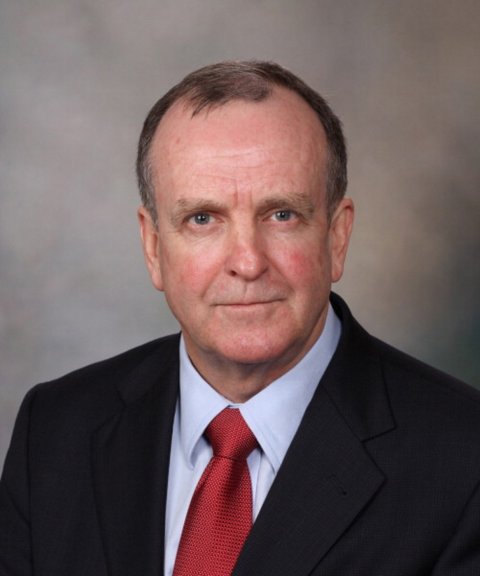 Dr Malcolm Bell, vice chairman of the Department of Cardiovascular Medicine at Mayo Clinic, said his organisation is taking steps toward acknowledging and addressing physician burnout with a programme of support and potential solutions. 'It's important for us to know that these phenomena are higher among physicians than other members of society. This is something we have to face up to, with work/life balance, because it can have personal and professional repercussions that will affect the individual and patient care,' Bell pointed out.
Steps contained within the Mayo Clinic Programme for Support and Solution to tackle physician burnout include: acknowledge and assess the problem; harness the power of leadership and associate it with physician well-being; improve efficiency of practice (decrease the clerical burden and explore practice redesign); develop and implement targeted interventions; cultivate community at work; promote flexibility and work/life integrations (explore reduced work hours); and promote resilience and self-care. 'We must recognise physician burnout as a moral imperative, and we must act on it,' Bell added.
Profiles:
Dr Malcolm Bell is an interventional cardiologist with special interests in complex percutaneous coronary intervention, transradial approach, and adjunctive antiplatelet and anticoagulant therapy. An attending consultant in the Cardiac Intensive Care Unit, he is Vice Chair of the Department of Cardiovascular Medicine at Mayo Clinic.
Dr Anthony DeMaria from the UC San Diego School of Medicine, Division of Cardiovascular Medicine, is the Judith and Jack White Chair in Cardiology and founding director of the Sulpizio Cardiovascular Center at UCSD. With research interests in cardiac imaging, he regularly participates in trials involving non-invasive methods to diagnose and treat heart disease.
Dr Liselotte Dyrbye is a consultant in Division of Community Internal Medicine at Mayo Clinic and Professor of Medical Education and Professor of Medicine. She co-directs the Mayo Clinic Department of Medicine Physician Well-Being Program with a key focus on physician, resident and medical student well-being, studying the prevalence, drivers and consequences of burnout and mitigating strategies.
Dr Maria Panagioti is a Senior Research Fellow at the Centre for Primary Care at the University of Manchester. Her research includes understanding and preventing burnout and psychological distress in healthcare professionals.