Medicor Germany celebrates 21 successful years
Created by the Dutch industrialist family Hilekes, in 1993 Medicor expanded beyond the Benelux countries to enter the German-speaking world as Medicor Germany GmbH, selling contrast media injectors for CT, MRI and angiography.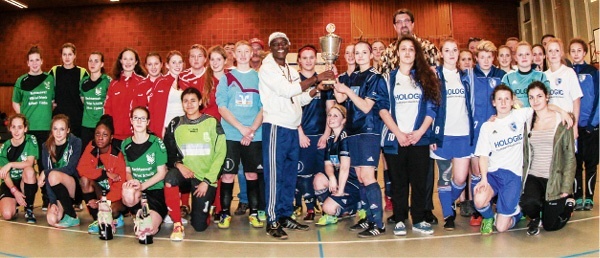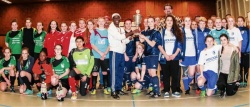 Winfried Backes and Heinz Gerhards, now the company's Managing Director, were there at the beginning, 21 years ago. 'We basically started with the purchase of a fax machine, a telephone and two company cars,' Heinz Gerhards recalls.
Initially, the new business was the exclusive representative of Liebel-Flarsheim (LF). However, a few years on, it lost the distribution and service rights due to the LF sale to Mallinckrodt and Covidien Medicor respectively. 'This was a sign for my colleague and I to take over the reins ourselves. With the main product from Lorad, now called Hologic, we began a new era at Medicor, which to this date con­tinues to be characterised by a focus on diagnostic and interventional breast imaging.'
Perhaps it was a fortunate coincidence that mammography screening was introduced in Germany at around the same time that Medicor realigned itself. This resulted in an increase in business of 25-35% per year, and the service and maintenance range also had to be significantly expanded. Medicor fully utilised this opportunity and now has the biggest service network in Europe's German-speaking areas, with more than 40 technicians based between the Baltic Sea to south of the Alps.
Thanks to this large network the medium-size company, based in Kerpen, North Rhine-Westphalia, is now an attractive business partner for firms wanting to enter the German market with service-intensive products.
Even Samsung, the giant Far-East player, trusts the competence of Medicor, by entering into a sales partnership with the firm two years ago. The range of services is rounded off with the bone densitometry programme from Hologic, goods from the microwave ablation devices manufacturer AMICA and products from a large, Chinese HIFU manufacturer, Chongqing Haifu Medical Technology Co., Ltd.
Medicor offers hardware as well as software: partnering Visus, Medicor was the first supplier and service provider to offer and sufficiently service the two information systems used for screening in Germany.
Heinz Gerhards attributes the company's current market leadership in breast diagnostics not least to this unique selling point. 'More than 55% of newly installed systems in Germany are from Medicor, followed, with a slight gap, by Siemens and then a large gap by all other providers. We have more than 350 digital mammography and tomosynthesis scanning systems on the market, along with just under 100 analogue devices and the first positron emission mammography in Europe,' he explains.
This managing director is out to win. A passionate football trainer, in his spare time he trains the female A-Juniors of the VSP Grenzwacht Pannesheide e.V. team, aiming for their promotion to the German Football League. Heinz Gerhards' dedication to Medicor is just as whole-hearted and his enthusiasm does not stop at national borders. With the founding of Medicor Austria and Medicor Switzerland he launched two further, prospering companies hoping to repeat the success achieved by the German company by becoming the respective market leaders in breast diagnostics and X-ray and MRI-guided biopsies.
In his private life, apart from soccer coaching, he is on the board of the German Cameroon-Help Organisation, which aims to improve living conditions for people in Africa and the provision of cultural exchange. He repeatedly succeeds in combining his passions, such as with the first Hologic-Cup held at the beginning of February in Herzogenrath, or the sale of soft toy giraffes at the ECR in aid of Cameroon-Help.
Heinz Gerhards and Medicor, like many medium-size German companies, stand for a unique success story and laudable commitment.