Screening
Is mammo screening worth the risks and costs?
It is tough enough to be a clinician reading dozens of mammograms every day to detect early signs of breast cancer. Now those same radiologists must become statisticians in order to decrypt dozens of studies, challenging whether it is worth reading mammograms in the first place.

Report: John Brosky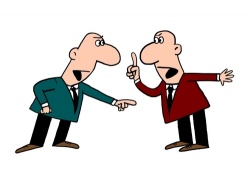 This hotly contested debate over the benefit of broad-based screening programs arrived at the European Congress of Radiology during the session "Breast cancer: to screen or not to screen?" Anyone hoping for a simple answer of yes-or-no was bound to be frustrated.
In favor of continuing mammographic screening was Alfonso Frigerio, M.D., Head of the Regional Reference Centre for Screening in Turin, Italy while the epidemiologist, Anthony B. Miller from the School of Public Health at the University of Toronto Canada took the opposite position. Unfortunately for the hundreds of radiologists in the audience, the two champions launched into the debate in its rawest form, each unloading an avalanche of statistics from dozens of randomised studies comparing the long-term outcomes of women who underwent mammography exams with those who did not.
To make matters worse, Dr. Frigerio was highly critical of the 2014 national study led by Mr. Miller, and Mr. Miller returned the compliment, taking apart the evidence proposed by Dr. Frigerio. Anyone hoping for a conclusion was disappointed as well.
There is a wealth of evidence from large studies that are sound and conspicuous, said Frigerio, and they support a conclusion that early detection of breast cancer reduces breast cancer mortality thereby saving lives and leading to less radical treatment and reducing costs.
Miller took on this point directly, saying the reality is that early detection of breast cancer through costly mammography screening programs reduces breast cancer mortality, "by a vanishingly small amount." In fact, screening leads to increased treatment, increased costs, and the better mammography screening becomes, the greater is the risk of overdiagnosis and overtreatment. If mortality from breast cancer is falling, Miller concluded, "the contribution of breast cancer screening is slight, while the contribution of improved treatment is dominant."
This was the one point where the two champions approached agreement, that improvements in breast cancer therapies greatly reduce the risk of mortality for women, whether the cancer is detected earlier or at a later stage.
A more useful contribution was made in the first minutes by session moderator Francesco Sardanelli, Professor of Radiology at the University of Milan who posed a series of seven questions for the audience to answer through electronic voting.
By an overwhelming majority, participating radiologists agreed that mammography screening saves lives, and that recall rates from screening in Europe are acceptable, well-balanced against the benefits or risks of screening. They also agreed that screening should begin for women around the age of 40 years and that a woman should be examined every two years.
The question at the heart of the debate, said Prof. Sardanelli, is whether the risk of overdiagnosis resulting from screening is very low and can be ignored, or whether it is, indeed high. The audience was divided with roughly 40% acknowledging the risk is significant, while another 40% believed it was limited. Both were comforted by the belief that whatever the risk, it is counterbalanced by the resulting reduction in mortality thanks to continued mammography screening.