Infections in ICUs
Study proves simple soap and ointment cuts serious infections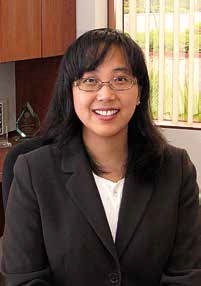 California, USA – The use of antimicrobial soap and ointment will reduce bloodstream infection among patients in intensive care, according to a large study on antibiotic-resistant bacteria presented by a group of researchers at Infectious Disease Week 2012 in San Diego (17-21 October). 'This trial,' stated lead researcher Dr Susan Huang, an associate professor at the University of California, Irvine School of Medicine and medical director of epidemiology and infection prevention at University of California, Irvine Healthcare, 'provides strong evidence that removing bacteria from the skin and nose is highly effective at preventing serious infection in high-risk ICU patients.'
The project involved almost 7,500 patients from 43 different community hospitals throughout 16 States. this, he explained, are, 'Misuse – defined as the wrong choice or spectrum of antibiotic, the wrong route, dose, or duration – and increased antibiotics prescribing is driven by a range of factors that include suboptimal clinical and laboratory diagnostics to diagnose bacterial infection, sociocultural and economic influences, defensive medicine, self-medication and poor regulation. Additional factors include poor education both of prescribers and the public, with anti- The researchers randomly assigned the participating hospitals to different groups, one to focus on continual routine care by screening ICU patients and isolating patients with bacteria; another to also screen patients, but offering them chlorhexidine soap and nasal mupirocin ointment to help remove MRSA. The last group didn't screen any patients, but treated every patient admitted with a daily chlorhexidine bath and a fiveday treatment of mupirocin ointment in the nose.
To better understand routine medical care in each hospital researchers spoke with the quality improvement team and patients. Working with these teams enabled important questions to be answered during routine medical care. As such, the study's findings about 'universal decolonisation' for methicillin-resistant Staphylococcus aureus (MRSA) may have widespread applicability to hospitals across the country.
Of the strategies tested, the one that proved to be most effective, was arguably the simplest and most straightforward – the one in which all patients were bathed daily with chlorhexidine antiseptic soap for the duration of their ICU stay, and all received mupirocin antibiotic ointment applied in the nose for five days.
Investigators found that the number of patients harbouring MRSA – not sick because of it, but at risk for later illness and for spreading it to others – dropped by more than a third. Bloodstream infections caused by MRSA and other pathogens decreased by nearly half. 'This trial provides strong evidence that removing bacteria from the skin and nose is highly effective at preventing serious infection in high-risk ICU patients," said lead researcher Susan Huang MD MPH. 'A 44 percent reduction in infection is very promising for improving medical care and protecting highly vulnerable patients. It suggests that treating all ICU patients with this strategy is beneficial. This approach may make screening for drug-resistant organisms unnecessary.'
The scientists believe that the findings of the project could help implement changes in bedside clinical practice. However, the results come with a warning: those winning measures should only be applied in ICUs, so that the bacteria do not develop resistance to the antimicrobial soap and ointment.