News • Synapse 3D visualization tool
Improving diagnostic management of patients during the COVID-19 pandemic
The novel Coronavirus infection (severe acute respiratory syndrome SARS-CoV-2), which has led to the spread of COVID-19 around the world, has upset normal workflow in hospitals.
The increased workload and stress, due to the necessity of implementing safe and separate diagnostic pathways, and the need to constantly monitor the development of the disease after its onset, continues to have a significant impact on clinicians working on the front line.
The professional relationship between Pisa University Hospital and Fujifilm Italia that has developed over many years has resulted in even greater synergy between medical staff and the company during the COVID-19 emergency. In particular, timely support from Fujifilm has been provided to help the improvement and speeding up of lung CT reports, which are a fundamental way of diagnosing the novel Coronavirus. This has been possible thanks to an update by Fujifilm of the configuration of the Synapse 3D software used by emergency room radiologists. This new technological development it is useful to improving patient management of patients affected by COVID-19, during the emergency situation.
The configuration of Synapse 3D was completed quickly, with the study of density ranges and a feasibility analysis carried out in a few days, meaning that this updated integrated workflow has been possible to use in hospitals since 1st April.
Recommended article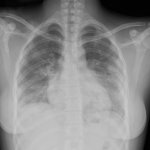 Interview • Chest X-ray, CT and more
Chest X-ray is the first imaging method to diagnose COVID-19 coronavirus infection in Spain, but in the light of new evidence this may change soon, according to Milagros Martí de Gracia, Vice President of the Spanish Society of Radiology (SERAM) and head of the emergency radiology unit at La Paz Hospital in Madrid, one of the hot spots for viral re-production of COVID-19.
The Pisa University Hospital had already set up three levels of assessing Coronavirus patients - and with the support of Synapse 3D software, doctors have had the ability to quickly and easily identify the stage of pneumonia, and therefore hospitalise patients accordingly:
normal hospitalisation for patients with mild pneumonia not requiring respiratory support
assessment by a pulmonologist or intensive care doctor for patients with moderate pneumonia to plan suitable respiratory support
intensive care assessment for patients with severe pneumonia with a view to transferring them to the intensive care unit
In addition to the clinical data (fever, cough, dyspnoea and increased respiratory rate) and the instrumental data, the software has been a fundamental support to radiologists responsible for conducting patient analysis, promoting a timely assessment of the health and state of the lung at the same time as the report, optimising resources and saving time.
Thanks to the density analysis provided by Synapse 3D it is possible to divide the lung according to the different density of the pixels that make up the CT. Three groups were therefore defined based on different density ranges that allow the radiologist to evaluate the percentage of lung with lower density (emphysema), higher density (interstitial effort) and normal lung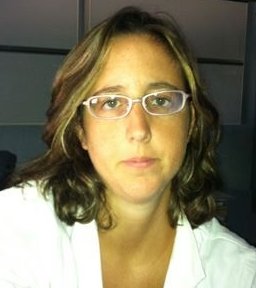 As explained by Dr. Chiara Romei, Radiologist at the Pisa University Hospital, "In a time of emergency such as this, it is crucial for us radiologists to detect accurate data as quickly as possible. Synapse 3D has enabled a quantitative analysis that is much faster and more objective than the visual analysis of the radiologist; in a couple of minutes it is possible to obtain data relating to the percentage of lung with greater and lesser density and to have a precise and objective, reproducible and shareable value."
The elaborations obtained by Synapse 3D do not replace the molecular diagnoses made through the nasopharyngeal swab (RT-PCR) and do not replace the analysis and diagnosis work by the radiologist, but instead they support the reporting of daily exams to monitor and study the evolution of the disease, thus optimising workflow. "For many years we have worked with Pisa University Hospital," explains Davide Campari, General Manager Medical Systems Fujifilm Italia, "in a very short time we responded to the request for help by creating a tool to optimise the workflow, lightening and supporting the workloads related to the diagnosis and monitoring of COVID-19. At this delicate and particular moment, we wanted to make our most cutting-edge technologies available. In this situation, Synapse 3D supports radiologists and Fujifilm intends to help however we can, contributing to the constant improvement of the efficiency of medical instruments."
Source: Fujifilm Europe
More on the subject:
More on companies: