Imaging liver lesions
CT-ultrasound fusion optimises planning and monitoring of ablations in interventional radiology.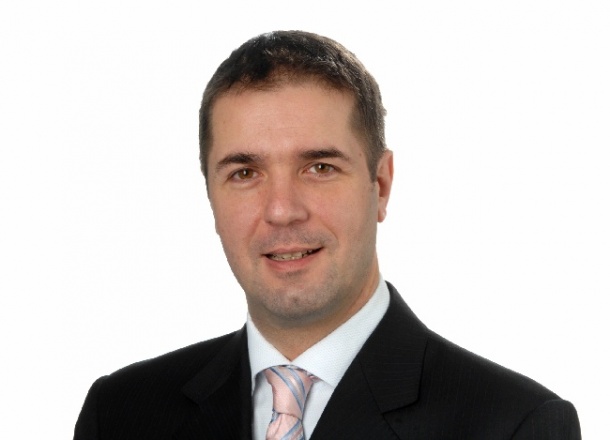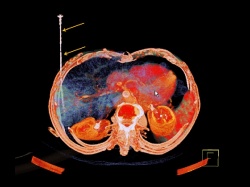 The fusion of contrast-enhanced ultrasound (CEUS) and CT supports the pre-, intra- and post- interventional management of liver lesions by providing additional clinical and spatial information. Applied in the context of percutaneous thermal ablation, combining the advantages of both modalities can increase operator confidence, the accuracy of the procedure and technical success in real time, according to Dr Dirk- André Clevert, Institute for Clinical Radiology, Ludwig Maximilians University Hospital Munich. It can also speed up the process and help reduce cost.

The evolution of CT-ultrasound fusion
Fusing CT and ultrasound is a major step forward compared with previous approaches, Dr Clevert explains. 'Left to right and vice versa – that's how we used to compare images from two modalities. Then came experimental software aimed at fusing those images.' Today, the most recent version 3.1 of the eSie fusion imaging software of the Siemens Acuson S3000 ultrasound device, with a single click, enables the automatic fusion of real-time ultrasound with 3-D CT volumes. Whereas previous approaches needed time-consuming manual registration, automatic, one-click advanced registration capabilities now reduce CT image registration to mere seconds.

The study
For a recent study, a team headed by Dr Clevert enrolled 15 patients with a single liver carcinoma of up to 3 cm in diameter. For each patient, the physician first carried out an ultrasound exam to find out whether lesions could be detected. Then, a CT scan was done; a CD with the CT images was inserted in the ultrasound device. As soon as this material was presented onscreen, the ultrasound image stream was fed into the system in real time, available for fusion with the CT images. The combination helps to clearly verify the location, dimensions, and margins of the lesion, as well as of the position of the needle and the suitability of its size, Dr Clevert says. Subsequently, the intervention was carried out and fused CT and ultrasound were used to monitor puncturing and ablation in real time. Eight patients underwent radiofrequency ablation and seven patients underwent microwave ablation.

Positive results
'The results show that the fusionbased procedure is easy and convenient to perform, as well as efficient,' he concludes. The study suggests that the use of image fusion with CT and contrast-enhanced ultrasound can improve diagnostic precision in the peri-interventional management of malignant liver lesions during thermal ablation. Fusion imaging provides real-time information on the effect of the ablation. The physician can be certain that the lesion is completely necrotised, eliminating the need for followups done with CT on the day following the procedure and minimising re-interventions. This helps cut time and cost significantly, for example by reducing the use of additional expensive needles and further examinations to control therapy results. The use of fusion provides improved clinical information without requiring additional radiation; both patients and staff will benefit from this.