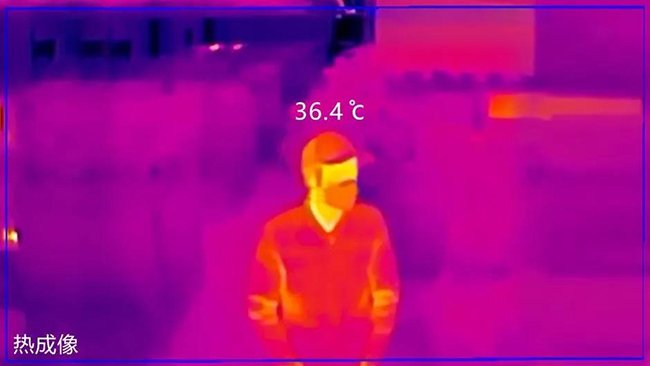 Image source: Tsinghua University
News • Smart infection control
China uses AI to combat the novel coronavirus outbreak
Infrared thermometers are now used in most subway stations in China to prevent the spread of novel coronavirus (SARS-CoV-2) pneumonia (MCP).
Many stations have implemented an artificial intelligence (AI) based fever screening system developed by the Beijing-based company Megvii Technology Limited. The system supports non-contact remote temperature screening from a distance of 3 meters. "This system's margin of error is within 0.3 degree Celsius", said Liu Ruiwei, a senior product manager of Megvii. It can send fever alerts for up to 15 people per second. Even for the subway stations with greater traffic, only one employee is required to work on-site, further reducing the risk of infection, he said.
With the help of AI technology, we can track the whereabouts of people with fever as well as their close contacts

Liu Ruiwei
"In light of the large group of returnees to major cities after the extended Spring Festival holiday, we built a team of about 100 people before Chinese Lunar New Year to develop the system. With the help of AI technology, we can track the whereabouts of people with fever as well as their close contacts," said Liu Ruiwei.
Megvii's R&D team proposed an AI-enabled temperature detection solution that integrates body detection, face detection and dual sensing via infrared cameras and visible light. The system is designed to help staff working at locations with high-density passenger flows, such as train stations, bus stations, railway stations and airports, to swiftly identify people who may have elevated body temperatures.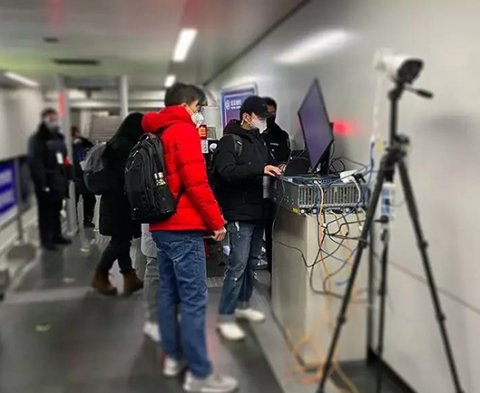 Those people are then located in the crowd using available body and facial information (not to be confused with personal identity verification). This allows staff to complete all body temperature screenings without close physical contact, while reducing potential physical transmission of the coronavirus and optimizing passenger flow.
The Ministry of Industry and Information Technology suggested in a public note that AI companies should work together to come up with solutions to discover, prevent and control NCP. More application scenarios should be explored and products that help with diagnosis and rapid testing should enter mass production. The AI algorithm should be further optimized to help with the research of the gene sequencing of the virus and the development of vaccines and drugs, said the ministry.
Source: Tsinghua University/Megvii