Breast screening in the UK
Expert warns that breast screening across the country needs to undergo a dramatic transformation over the next 15 years, Mark Nicholls reports.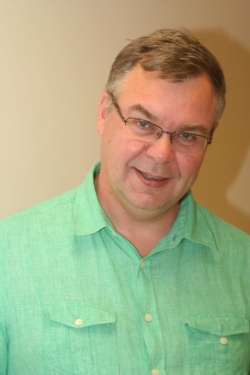 Radiologist Andy Evans, Professor of Breast Screening at Dundee University in Scotland, believes the emphasis needs to shift from screening all women of a certain age to a targeted screening programme that meets the needs of individuals. That shift, he said, will help to better identify women of high and moderate risk, target resources and be a more cost effective approach at a time when the NHS is under severe financial pressure.
Professor Evans, from the Medical Research Institute at Ninewells Hospital and Medical School in Dundee, said that the approach will help reduce breast cancer mortality among women, lead to less anxiety and unnecessary screenings and ensure women are screened when they need to be. 'In the UK,' he pointed out, 'the amount of money we have to spend on screening is not going to increase vastly, so I think we need to focus our resources on screening the women who are at increased risk. At the moment the only criteria we use for the majority of screening is sex and age.'
The key to a more focussed breast screening approach is to develop a strategy for women from the data emerging from various sources that are considering an array of risk factors. These include volumetric automated breast density assessments, which show that women with very dense breasts are at 4-5 times increased risk compared to women with very fatty breasts; assessing a woman's family history and their reproductive history; data on the texture of breast tissue; the number of low penetrant genes that have an effect on women's breast cancer risk, and evidence suggesting that MRI characteristics can also influence breast cancer risk.
Professor Evans, who is incoming chair of the Royal College of Radiologists' Breast Group, added: 'The real challenge for us is to put all these disparate risk factors together in an algorithm that allows us to stratify a woman's breast cancer risk accurately. From there, we should concentrate on frequent mammography and even MRI of women at high risk. Part of the strategy would also include identifying a group of women who may not need screening at all.'
With ongoing NHS funding pressures, he believes it will become increasingly important to focus resources on the women who are most likely to benefit. He acknowledges that the work to put the various risk factors together still needs to be conducted and wants to see funding for large-scale multi-disciplinary research into risk factors to formulate a screening strategy. Once that work is complete, the challenge will be to stratify women accurately and then institute it in a way that is politically and economically acceptable.
The professor is not comfortable with the current breast screening policy in the UK screening of all women aged 50-70 (currently being extended to 47-73 in England and Wales), plus those with high risk factors. He also remains concerned that the UK has the only breast screening programme in the world with a three-year screening interval rather than every two years. He believes that reducing the interval, rather than extending the age range, would have a greater impact on mortality.
'My vision is that women of a younger age would have a risk assessment performed that would probably involve family history, reproductive history, mammography and a blood test. From that, their risk will be extracted and they will be offered screening that is personalised to their risk. That may involve screening from age 40, or may involve no screening at all.'
However, he acknowledges that changing the screening ranges will not be universally popular.
In the shorter term, he believes it was important to move toward full integration of digital mammography in the UK and, while MRI is currently prohibitively expensive, this may change in the future. Automated whole breast ultrasound may also have a role to play, particularly for women with very dense breasts.
But a more targeted screening programme would have benefits for patients and health systems. 'Women of very low risk can be reassured they are unlikely to develop breast cancer and women of increased risk will have screening tailored to their individual risk,' he said. 'That should lead to a greater mortality benefit in the population as a whole. For hospitals and health systems, this is all about focusing our resources on those patients who are most likely to benefit.'