Image source: Shutterstock/Kateryna Kon
Sponsored • Periprosthetic protection
Bone cements containing antibiotics for infection prophylaxis – quo vadis?
Periprosthetic infections and revisions are on the rise in Germany and worldwide, with significant consequences for affected patients as well as for the healthcare systems. Precisely because the number of patients at higher risk of infection in arthroplasty continues to rise, attention is increasingly focused on how this dreaded complication can be avoided. There is a growing need for strategies to delay the timing of primary and revision joint replacement and adjust/optimize patient comorbidities before surgery where possible.1 In addition to proper systemic infection prophylaxis, the use of an antibiotic-containing bone cement for knee or hip prosthesis fixation and local drug placement has proven to be an effective preventive measure.2
Focus on periprosthetic infections
Current analyses of endoprosthesis registers and other databases in Germany1 and the USA3, among others, confirm the trend towards an increase in infections in connection with arthroplasty operations. This relates to primary, secondary and revision operations. After aseptic loosening, prosthesis infections were the second most frequent reason for joint replacement surgery in Germany in 2005 (hip: 10%, knee: 13.9%).4
Alongside the individual burden of disease, periprosthetic infections also have an epidemiological and health economic dimension. According to recent projections, periprosthetic infections in the knee and hip joints in the USA will incur an estimated annual hospital cost of USD 1.85 billion in 2030;5 in the UK, the cost per patient is expected to be GBP 42,000 within five years of primary hip replacement with revision compared to GBP 8,000 without revision.6
Recommended article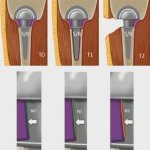 Sponsored • Orthopaedics
Periprosthetic joint infection (PJI) can be an enormous challenge for orthopaedists and trauma surgeons. Antibiotic-loaded bone cement is an important element in a prevention strategy.
More and more patients at risk of infection
The rise in periprosthetic infections is particularly due to a higher number of patients presenting with one or more health-related risks for infection. Risk factors include:7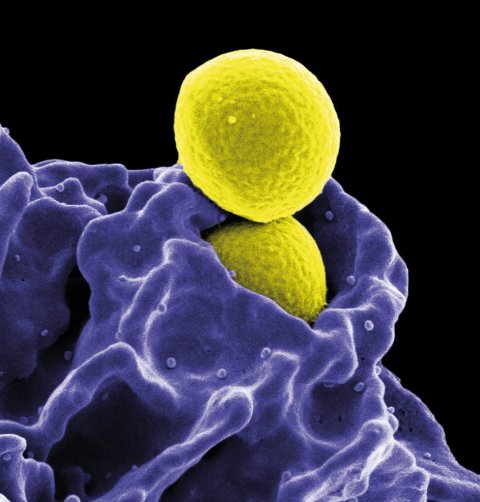 Older age: According to data from the Swedish Endoprosthesis Register, 15.1% of hip replacement surgery patients were 85 years old or older in 2005, rising to 25.0% by 2020.8
Comorbidities: Comorbid and multimorbid patients are increasingly receiving joint replacements. Accordingly, the proportion of otherwise healthy patients with hip replacement (ASA 1 according to the American Society of Anesthesiologists) recorded in the Norwegian arthroplasty register fell from more than 30% to around 15% between 2005 and 2020. At the same time, the proportion of operated patients with asymptomatic or symptomatic concomitant diseases of varying severity increased from approx. 70% to approx. 85% (ASA 2-5).9Typical concomitant diseases associated with a higher risk of infection are:

Obesity
Diabetes mellitus
Malnutrition
Chronic inflammatory diseases
Severe heart or kidney failure
Smoking
Anaemia
Another important factor associated with an increased risk of infection is the spread of multi-resistant germs in the operating theatre and on the ward, which can significantly limit the efficacy of perioperative antibiotic prophylaxis and the treatment of a prosthesis infection. This constitutes a major issue especially in Southern European countries.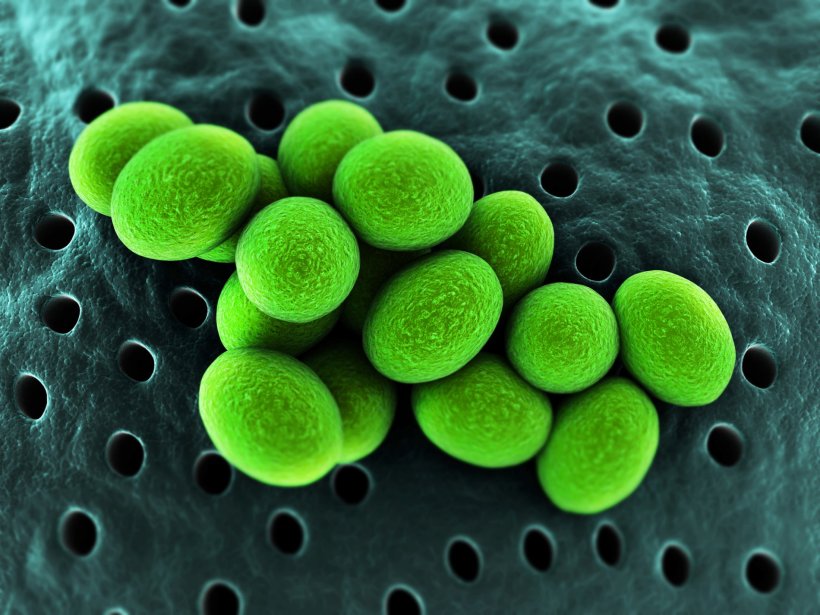 Image source: Adobe Stock/SciePro
Risk-adapted infection prophylaxis
Under these conditions, risk-adapted infection prophylaxis may be particularly significant. This includes pre- and perioperative measures to reduce germs in the operating theatre as well as strategies for local and systemic antibiotic prophylaxis.7 It is important that surgeons are aware of the elevated risk of infection in certain patient groups and actively engage in optimised, antibiotic-based infection management – including the prophylactic use of bone cements containing antibiotics.12
Recommended article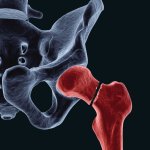 Sponsored • Orthopaedics
Arthroplasty treatment of fragile patients is a major challenge faced by orthopaedic surgeons. The patients, often geriatric, come with a variety of risk factors and comorbidities that can negatively impact the success of an arthroplasty procedure.
Where the risk of infection is high, adjustments to standard prophylaxis may be appropriate, such as prolonged or combined systemic antibiotic administration or the combination of a systemic and a local antibiotic. In the latter case, higher doses of bone cements loaded with two antibiotics may be also used to fix the prosthesis.13,14,15,16 Administering a dual dose of local antibiotics has the advantage of strong and lasting antimicrobial effectiveness without an increased risk of systemic side effects. A few clinical studies have already demonstrated that the use of such cements with dual antibiotic loading reduces the incidences of infections in risk patients.7,13 In addition, this measure is the easiest to implement from a logistical point of view, as it only affects the decision as to which antibiotic-containing cement to use during surgery. An increase in resistance due to the use of dual antibiotic-loaded bone cement, on the other hand, is even less likely and has not actually been observed in clinical practice.7