"Theranostics" - the potentials of cell imaging
Thanks to cell therapy, researchers have found new ways to understand and potentially treat heart diseases and degenerative conditions such as Parkinson's and cancer. The role of imaging is becoming more and more important, especially in understanding the action of transplanted cells in situ.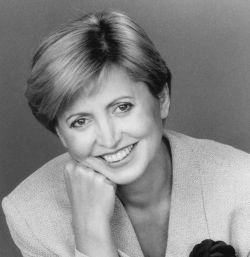 Cell imaging in cancer
Cell imaging is also progressing in anti-cancer vaccines, such as those made using dendritic cells removed from a resected cancer to prevent recurrence. Professor Hedvig Hricak, Chairman of the Radiology Department of Memorial Sloan-Kettering Cancer Center in New York, will assess the advances made in cancer imaging and consider how radiology could create new opportunities by increasing its collaboration with other disciplines. "Perhaps at this juncture, it is fitting to step back and consider how deeply interconnected imaging, medicine and the basic sciences have become and how much can be achieved by integrating them further. By learning, applying and sharing data and knowledge from multiple disciplines with a spirit of curiosity and generosity, we will open endless horizons for advances in cancer care," she said.
The clinical stage: when?
The potential to move cell imaging to the clinical stage is here, but a number of regulatory questions must be answered first. Issues such as the toxicity contained in contrast agents, their long-term effects inside cells, and whether or not the agents need to be cleared from the body remain to be addressed. In the session 'Cell Imaging: Can the Radiologist See the Cell?' delivered on Saturday at ECR, Clément and other participants will offer more details on the topic and enable participants to grasp the basics of cell imaging.