Spotlight on the AACC Annual Meeting 2010
The American Association for Clinical Chemistry (AACC) is holding its 2010 Annual Meeting & Clinical Lab Expo July 25 - 29 at the Anaheim Convention Center, Anaheim, CA. This year's AACC Expo promises to be the largest, most comprehensive yet, featuring nearly 700 vendors showing the latest technology and products for every aspect in clinical laboratory testing.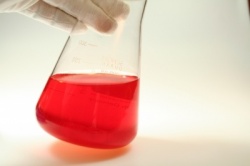 See new science and new technology in all areas of clinical diagnostics, automation, information systems, point-of-care, OEM, and biotech. The AACC Annual Meeting includes hundreds of educational sessions on a wide variety of topics.
Session Highlights from the NACB
Composed of leading clinical laboratory scientists, the National Academy of Clinical Biochemistry is dedicated to advancing the science and practice of laboratory medicine. NACB invites you to attend the following sessions in Anaheim.
Symposium
Monday, July 26
Decision Support for the Clinical Laboratory: Patients, Processes and Implications for Payment
Moderator: Kenneth Blick, PhD, DABCC, FACB
Symposium
Tuesday, July 27
Immunosuppression in Solid Organ Transplantation
Moderator: Susan Maynard, PhD, FACB
Symposium
Thursday, July 29
Laboratory Medicine Best Practices: How the Rubber Should Meet the Road
Moderator: Susan Snyder, PhD
________________________________________
The Future of Cardiovascular Disease Prevention
Renowned for his research on the predictive value of C-reactive protein for cardiovascular disease, Dr. Paul Ridker was included in TIME magazine's list of 100 most influential people of 2004 and deemed one of America's Best in Science and Medicine by TIME and CNN. A practicing cardiologist at Brigham and Women's Hospital in Boston, Mass., Dr. Ridker led the landmark JUPITER Trial, a study that looked at the effects of statin therapy in patients with low levels of cholesterol, but high levels of C-reactive protein. Laboratory testing is at the center of Dr. Ridker's paradigm shift in cardiovascular disease prevention.
Dr. Ridker will discuss high-sensitivity CRP (hsCRP) utilization and the impact that this biomarker will have on the ability to predict future cardiovascular events and manage patient therapy. Insights on a new prevention paradigm that includes this inflammatory marker will be presented.
Inflammation, hsCRP, and Cardiovascular Prevention: A Paradigm Shift
Paul Ridker, MD, MPH
Brigham and Women's Hospital
Wednesday, July 28
8:45 a.m. – 10:15 a.m.
________________________________________
More on Cardiovascular Disease
Symposium
Wednesday, July 28
Markers of Cardiovascular Risk: Are They Also Responsible for Disease Progression?
In addition to their value as biomarkers of cardiovascular risk, CRP, myeloperoxidase, and Lp-PLA2 may have significant roles in the initiation and progression of cardiovascular lesions. This session will review the evidence for the role of these proteins in the inflammation, oxidative damage, and defective healing found in atherosclerotic plaque and also suggest how understanding such mechanisms may lead to therapeutic interventions to combat cardiovascular disease.
Short Course
Wednesday, July 28
Integration of Bioinformatics, Diagnostic Imaging and Biomarkers for Improving Patient Diagnosis and Outcomes in Coronary Artery Disease
This session will address the integration of bioinformatics with diagnostic imaging and biomarkers to optimize triage, diagnosis, management, and outcomes in patients presenting with coronary vascular disease. Utilization of an integrated cross-discipline healthcare approach will be discussed.