News • Vision for vision
Reversing blindness: Award for cone optogenetics gene therapy
The Foundation Fighting Blindness has granted 600,000 US$ to help Hendrik Scholl as principal investigator define a novel way of reversing blindness.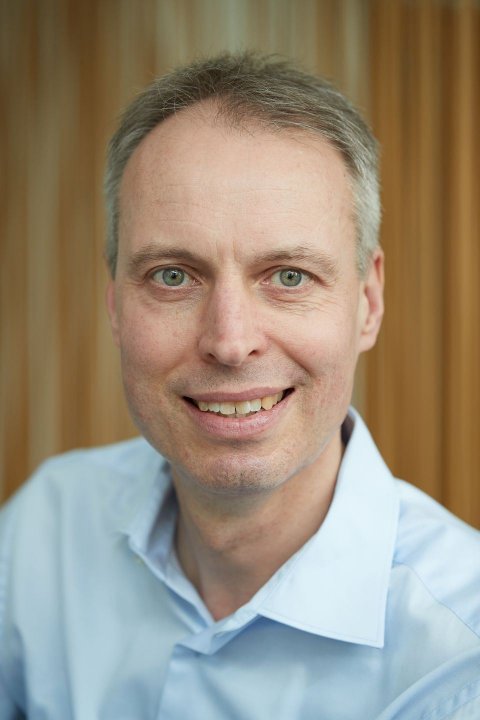 Hendrik Scholl is Director of the Institute of Molecular and Clinical Ophthalmology Basel (IOB), Professor and Chairman of the Department of Ophthalmology, University of Basel, and Head of the University Hospital's Eye Clinic in Basel, Switzerland. "We are delighted by this award. The funding from the Foundation Fighting Blindness allows us to bring our cone optogenetics gene therapy faster to patients with inherited blindness. We will use it to speed up the preparations for our vision restoration clinical trial," says Hendrik Scholl.
Vision loss due to inherited disease is a leading cause of blindness worldwide. It was recently found to have overtaken diabetic retinopathy as the main cause among working-age adults in England. In a survey in the United States, participants rated vision loss as their largest fear and as the condition with the largest adverse effect on their daily life - more than Alzheimer's disease and cancer (Source: Scholl et al., Science Translational Medicine 2016).
In a significant fraction of inherited retinal diseases, cone photoreceptors lose their natural ability to sense light. They remain dormant, however, and retinal connections and data processing from the eye to the brain remain available. "We are working to re-activate these light receptors and reverse blindness with a novel therapeutic approach co-developed by our basic researchers and clinicians", explains Hendrik Scholl. "It is unique because it is independent of specific mutations. Our method also potentially gives the patients better vision outcomes, as we are targeting cone photoreceptors rather than downstream retinal cells."
Initial IOB studies suggest that about 15-20% of blind patients have remaining (dormant) cone photoreceptors. IOB researchers have shown that injections of an optogenetic protein underneath the retina reach the target cones. Gene delivery occurs via adeno-associated vectors, for which efficacy and safety in humans have already been proved. The injections had restored light responses in blind mice and re-activated retina-to-brain processing. "The award will allow us to speed up our lead candidate optimization studies to identify the best possible gene therapy vector, and to perform late-stage preclinical studies that are required to start the first-in-human cone-based optogenetic vision restoration clinical trial. We expect to complete these studies within the next three years and launch the clinical trial straight thereafter. A worldwide multicenter ocular imaging study to identify eligible patients has already started at IOB," Hendrik Scholl reports.
About Optogenetics
Optogenetics is a special form of gene therapy. It can make cells light-sensitive via genetically expressed, bacterial light-activated proteins. In certain cases of retinal dystrophies, cone photoreceptors lose their natural ability to sense light; however they remain alive in a dormant stage and can be potentially re-activated with optogenetics.
Source: Institute of Molecular and Clinical Ophthalmology Basel